Most murder mysteries are centered around a central premise: we don't really know other people very well. If we did, the mysteries would be too easy to solve and there'd be no room for suspense.
The same is true for the writers behind the mysteries. Which mystery writer met their spouse on an archaeological dig? Who worked on translating Dante's The Divine Comedy in addition to their myriad novels, poetry books, and non-fiction? Who was a former Pinkerton detective?
You'll have to read through this list of biographies of mystery writers to find the answers. Check out this list of eight biographies of mystery writers.
The Adventures of Margery Allingham
Known for her famous detective Albert Campion. Jones dives into the world of this English writer, up there with the other Golden Age mystery writers. Originally printed in 1991, this revised edition incorporates new research and photographs from Margery Allingham's life. It explores her own biography, the daughter of writers and journalists, Allingham's own path to writing (publishing her first novel as a teenager), and her difficulties in later life. It also gives a window into mid-century British life and the creation and development of Albert Campion.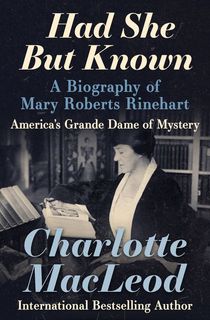 Had She But Known
Once a household name, Mary Roberts Rinehart was once a well-known bestselling suspense writer who wrote before Agatha Christie. While she may not be as well known today (though her books are back in print), this Agatha Award Nominee for Best Nonfiction in 1994, chronicles the early life of Rinehart including her work reporting in World War I trenches, supporting her family after her surgeon husband developed arthritis. Also, her work The Bat was the inspiration behind Batman…
Agatha Christie: An Elusive Woman
This list would not be complete without this 2022 biography of the Grand Dame of Crime herself. While you may know parts of Christie's life, Worsley brings out the full story of Agatha Christie's adventurous life, incorporating new material. It talks about her marriages to Arthur Christie and archaeologist Max Mallowan, her journey across the world to represent Great Britain, and more. Fans of Christie and Worsley will appreciate this biography presenting Agatha Christie as a quintessential, modern woman.
Dashiell Hammett: Man of Mystery
It's Dashiell Hammett: the man who spanned the genre from noir and comedy mysteries, from Continental Operative and Sam Spade to Nick and Nora Charles. In Cline's extensively researched biography, she tracks his life as a former Pinkerton detective, his World War 1 Service, as well as his time with the American Communist Party. Befitting the man who brought us Sam Spade, he had a long-time affair with Lillian Hellman, a playwright.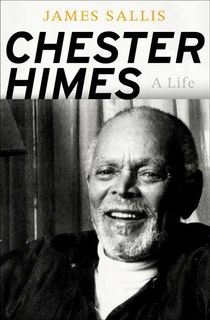 Chester Himes
Sallis presents the life and work of Chester Himes, who is best known for If He Hollers Let Him Go (1945) and the Harlem Detective series. Himes was a prolific writer, penning works across the writing spectrum, from poetry, non-fiction, criticism, and of course mystery fiction. Using new interviews, Himes' writing, and more, Sallis fleshes out the life of this brilliant writer who was not as appreciated in the US (though France gave him the Grand Prix de Littérature Policière in 1958). Learn more about this incredible writer who is considered up there with Hammett and Raymond Chandler.
Dorothy L Sayers: A Biography: Death, Dante and Lord Peter Wimsey
Who was the woman behind Lord Peter Wimsey? Duriez presents the portrait of Dorothy L Sayers from previously difficult papers as well as material from the people who knew her. Not only did she write one of our favorite detective series (and mystery writer Harriet Vane), but she also wrote about her faith and yes, she was the one who was working on translating Dante's The Divine Comedy.
Josephine Tey: A Life
Alongside Christie and Sayers, Josephine Tey is considered one of the mystery writer greats of the Golden Age of Mysteries giving us Alan Grant in her books The Daughter of Time (1951) and Miss Pym Disposes (1946). For many years, Tey's life was a bit elusive to her fans. But Henderson manages to bring Tey's backstory to print. Born Elizabeth MacKintosh, she wrote under pseudonyms including Tey as well as Gordon Daviot, a playwright who had successful plays in London's West End. She also wrote scripts for Hollywood as well!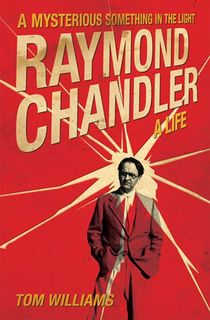 A Mysterious Something in the Light
Last but not least, here's a 2013 biography of Raymond Chandler, the man behind Philip Marlowe. Williams sheds light on this elusive writer who came to write later in life after his career in the oil industry. Using unpublished materials, we get a better picture of the writer from his less-than-ideal childhood, time in Britain, his work in Hollywood, and the development of his mystery career.