From Poe's The Raven to Hitchcock's The Birds, eerie avians are a well-trod tradition in mystery and horror. The birds depicted are often crows or ravens—in fact, the two are often mistaken for one another. They can present a frightening aura and are typically linked with death. It likely doesn't help that a group of crows is called a murder, and are associated with battlefields and cemeteries. Crows and ravens are joined by owls, vultures, and blackbirds in their association with death and scavenging.
The birds in the books included in this roundup vary in association. From warblers, to chickadees, to cormorants—the bird's the word. Whether you're an early bird or a night owl, these thrillers and cozy birder mysteries will have you reaching for your binoculars rather than your magnifying glass.
Related: 8 Thrilling Novels Behind Hitchcock's Greatest Films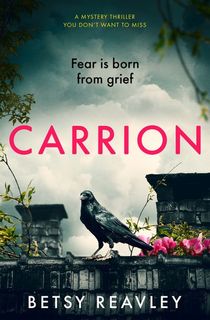 Carrion
A traumatic accident finds Monica grappling with loss, unsure of how to move forward with her life. As she struggles to remember the accident, Monica finds herself haunted by memories and questions. This book follows Monica on her chilling journey for answers.

What really did happen that day? And why is she being followed by a single crow?
Related: 10 Psychological Suspense Books That'll Keep You Up All Night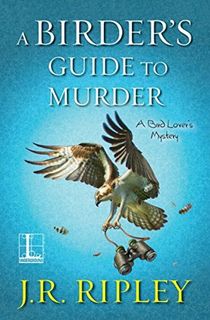 A Birder's Guide to Murder
Amy Simms and her pals from the Birds & Bees are leaving their hometown to attend the American Birding Expo in Philadelphia. The crew is taking to the event like ducks to water—until Amy gets into a fight with the expo's guest of honor, JJ Fuller. When Fuller is found dead, one of the Birds and Bees group, Esther, is suspected of committing the crime.

It's up to Amy and the gang to prove that Esther had nothing to do with Fuller's death—but with the assistant manager having such a mysterious past, maybe they shouldn't put all of their eggs in that basket.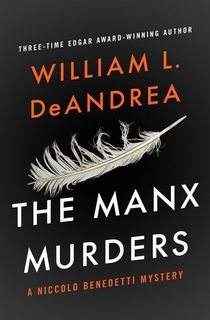 The Manx Murders
In this mystery, two bickering, elderly twin brothers each breed their own pet of choice, and worry that it'll result in blood and feathers. Clyde Pembroke breeds Manx cats, and Henry Pembroke has a bird sanctuary. When birds begin to disappear, and dead cats appear in turn, neither brother will admit to any involvement.

The two decide to bring in sometime-detective and artist-philosopher, Professor Niccolo Benedetti. However, as the case seems to be making headway, one of the Pembroke twins disappears.
Related: 8 Thrilling Novels Behind Hitchcock's Greatest Films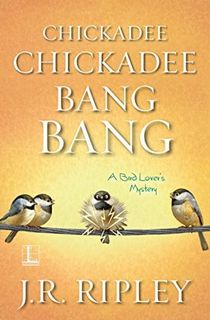 Chickadee Chickadee Bang Bang
This book finds the Birds & Bees gang in their hometown of Ruby Lake, North Carolina. Ruby Lake finds itself aflutter. The annual Fall Festival's classic car and tractor show is rolling into town. When a local loud-mouth, Chick Sherman, is found dead after agitating a number of townspeople, police pin the blame on Amy's business partner.

It's up to Amy to find the real murderer before anyone else is found dead as a dodo.
The Cormorant
Quoth the Cormorant…Just kidding. However, this acclaimed work has won the Somerset Maugham Award, and has been compared widely to Poe's works.
Set in a bleak Welsh winter, a young man finds himself and his wife, Ann, moving to a cottage in a town in North Wales. They've been left the cottage by the man's late Uncle Ian, and the new home is all theirs. There's just one condition: they have to care for Uncle Ian's pet cormorant. The bird acts harmless enough at first, but the young couple soon learns that all is not what it seems.
Related: 10 Quirky Animal Cozies for the Pet-Loving Mystery Reader
A Bird in the Hand
The first of an eight book series finds George and Molly Palmer-Jones, two elderly lovebirds and birdwatchers, along the Norfolk coast. What should be a bird watcher's safe haven turns into the sight of a murder investigation. Tom French, a popular birdwatcher, is found brutally murdered, and the investigation has the village of Rushy in an uproar.

George and a few other "twitchers"—enthusiastic bird watchers that actively search out certain types of birds—decide to look into Tom's death. Detectives of a feather flock together.
Related: The 30 Best Female Detectives and Amateur Sleuths in Mystery Fiction
A Shimmer of Hummingbirds
Sometimes law enforcement work cases that hit just a little too close to home. Chief Inspector Domenic Jejeune's career is no different. Domenic is on his way to Colombia, presumably to keep an eye out for hummingbirds—but he is, in fact, chasing down the truth behind his fugitive brother's manslaughter case.

As the case ramps up, Jejune catches wind of an accident involving his girlfriend, Lindy—and a case involving his rival, Laraby.
Murder on Warbler Weekend
Bob White, an avid birder, finds that his typically tranquil May in Minnesota is marred by murder. Unfortunately, murder is just the beginning for Bob. The man just wants to enjoy the annual warbler migration. That goal becomes impossible when his mother stumbles across a body in the middle of a morning of birding.

This horrifying event is just the beginning. Bob soon finds his life intertwined with corrupt politics and disreputable land deals that send him on a wild goose chase.
Related: 7 Arthur Hailey Thrillers About Power, Corruption, and Disaster