Amidst the greats of mystery and thriller writing is Ottessa Moshfegh, whose writing is both grippingly unique, and wholly familiar in its grasp of humanity. With provocative prose that winds dark and violent themes, cracks characters open into deep explorations of triumphs and failures. Dragging readers into her twisted worlds of murder and mayhem, Moshfegh continually pulls the tension taut with her expert use of unreliable narrators.
Whether you're new to her works, or follow her writings religiously, here are thirteen must-read mystery and thrillers for fans of Ottessa Moshfegh.
McGlue
In her 2014 debut novella, Moshfegh writes of a sailor named McGlue sailing the seas in 1851. On one fateful day, McGlue wakes up imprisoned on his ship, accused of murdering a crew member during a drunk and violent episode. The drinking makes sense—he has quite the history of it. But he can't remember the incident in question, and Johnson was a friend...
Time passes agonizingly in confinement as McGlue goes through alcohol withdrawals. And his hazy memory comes back to him in pieces in this dark and grotesque story of self-destruction and violence.
Death in Her Hands
Moshfegh's most recent work, Death in Her Hands, is an unsettling and provocative piece of metaphysical mystery. An elderly widow is out walking her dog through the woods when she discovers an ominous note: "Her name was Magda. Nobody will ever know who killed her. It wasn't me. Here is her dead body." Stranger still, no corpse accompanies the note.
Obsessed with finding the girl's body as well as her killer, Vesta Gul begins to investigate. But with her own darkness in her past, are the conclusions she's drawing in her head merely acts of her own imagination? A darkly humorous, suspenseful, and horror-filled read.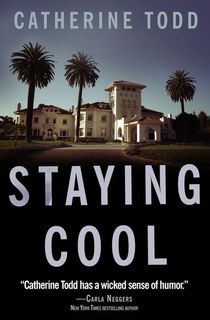 Staying Cool
Ellen Santiago Laws is an art consultant whose life is looking glum as a widow of five years, a mother of a grown daughter, and the caretaker of her senile mother. But after serving on a jury to convict a man for murder, she discovers a new source of excitement. Believing there's more to the case than what came out in court, Ellen begins to investigate the victim and the world of flashy, California match-making she thrived in while alive.
With a rag-tag group of accomplices in the form of a bimbo-loving weight-watching cardiologist, a frenemy from high school, and a decorator who looks a little too much like Vlad the Impaler, Ellen uncovers terrifying secrets of the dating world. And when things start to look up for her personally, her involvement with the mystery puts her life in danger.
A gripping and fun read for fans of Moshfegh's interesting female protagonists and humor-blended mysteries.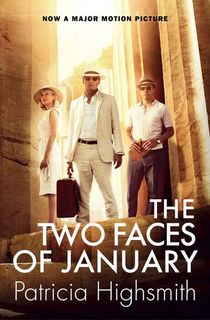 The Two Faces of January
Merging a complicated tangle of murder as seen in McGlue with the sordid desire Moshfegh weaves into Eileen, this novel is provocative and offbeat. Scammer Rydal Keener meets Chester MacFarland in a rundown Athens hotel when the man is in the middle of disposing of a dead body. Rydal lends a hand with the cover up, falling into the complicated life of Chester and his younger wife Collete. But as Rydal's attraction to Collete increases, so does the simmering drama between the trio.
Related: Poet of Apprehension: 12 Best Patricia Highsmith Books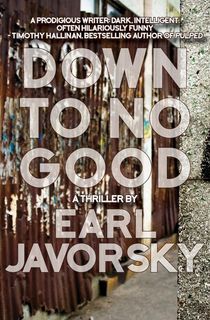 Down to No Good
For readers who can't get enough of Moshfegh's deep explorations of character, Earl Javorsky's Down to No Good is a wonderful follow up. Playing into the same vein of narrational unreliability, protagonist Charlie Miner has cognitive issues that puts his life—and the lives of others—in danger. Fresh out of recovery from a murder attempt, the private investigator receives news that a "psychic to the stars" has given out important details on a series of murders that makes the police department look bad. Charlie is used to the inexplicable, but can he clean up the dangerous mess ahead of him?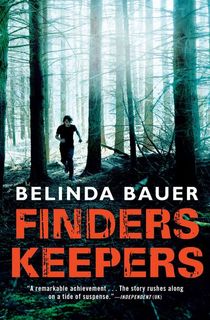 Finders Keepers
It starts with one missing eight-year-old and a note left behind in his father's car which reads, "You don't love him." As summer progresses, darkness creeps further into Exmoor as more and more children go missing in the same way. With no explanations and no demands, Policeman Jonas Holly has to try and pry his way into the twisted machinations of a kidnapper. But with his own tragedy looming over his shoulder, he may be too volatile for the job.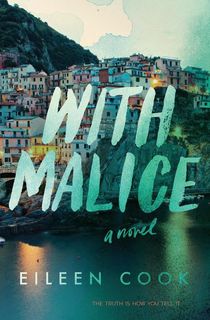 With Malice
In the creepy and suspenseful psychological thriller, 18-year-old Jill Charron wakes up in the hospital with no memory of the last six weeks. On a senior trip in Italy, she was supposedly caught up in an unfortunate accident—but what if the damage was done to her on purpose? After being flown home by her affluent father to receive top-notch care which includes a lawyer and a press team, Jill has to wonder what happened to make her lose control of her once-perfect life.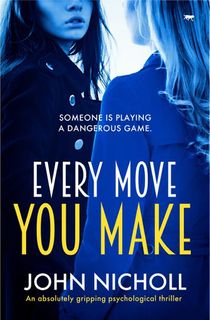 Anonymity
As a successful novelist, Mia is used to fans going a little overboard. But when an ominous email arrives stating, "I know where you live," she's thrown into a world of psychopathic danger. Unbeknownst to her, the stalker has cameras hidden throughout her Wales home, and soon she's receiving pictures of her and her young daughter, accompanied by requests to perform ridiculous tasks. If she fails to do as told, or contacts the police, the psycho path promises consequences.
Mia travels to Italy for an escape, but finds her vacation villa burned to the ground. With three murdered women back in Wales and threats against DI Gravel's own daughter, it's time for the investigator to take the case into his own hands.
The Silent Patient
Alicia Berenson's life couldn't be any better—a successful artist, she's married to a notable fashion photographer, whom she lives with in a luxurious home in one of London's most sought after areas. It's perfect. Until one night when she shoots her husband in the face five times, and never speaks another word again.
The shocking domestic tragedy garners public attention quickly at Alicia's vow of silence. Tucked away from the media storm, she enters into a secure forensic unit where she meets criminal psychotherapist Theo Faber. Faber is determined to get the truth out of Alicia, but he has his own complicated motivations tangled up in the mystery.
These Women
A young dancer living fast and hard, an ingenious vice cop, a boundary-pushing performance artist, a mother whose daughter's murder remains unsolved, and a quiet woman who has deliberately ignored far too much for far too long—these women are the five tied unknowingly together by one man and his deadly obsession. Moving through grief, hope, and power, these women's lives are caught in the middle of two murders which rock a neighborhood to its core.
Out
A darkly funny take on gender warfare. In suburban Tokyo, a young mother strangles her abusive husband to death. With the help of her coworkers, she sets out to cover up her desperate crime. Masako's cool and clever nature makes her the obvious leader of the coup, but the murder is just the beginning for these women. They soon journey into the violent underbelly of Japan.
Liar
If there's one thing Micah is honest about, it's the fact that she's a liar. There's nothing and no one she won't fib about. But when her boyfriend is brutally murdered, Micah knows it's time to tell the truth.
Micah's first attempts at honesty are easier than she thought. However, the more the truth comes out, the more unbelievable her words seem. In fact, Micah's tangled web of lies runs so deep that even in her own mind she's not so sure what the truth is anymore...
Elizabeth is Missing
Maud knows her best friend Elizabeth is missing and in danger. However, as an aging grandmother who's battling the effects of dementia, no one will take her warnings seriously. Maud's life is falling apart around her as she forgets more and more—but she knows that she's the only one who can save Elizabeth now. Leaving herself handwritten notes to aid her memory, Maud dives into an investigation which drags an even older tragedy to the surface.
Featured image from cover of "Liar" by Justine Larbalestier.