Summer is on the way, sleuths, and we're all looking for a riveting new read to get our pulse racing—preferably, at a price that doesn't break the bank. We suspect you're on a similar search for the June days ahead. That's why we scoured the web to uncover the best book deals for the month of June 2020. From riveting mystery books to must-read thrillers by award-winning authors, the books below belong in your TBR pile—and they're all at prices that can't be beat! But act fast, detective. These cheap mystery books will be gone before you know it ...
Note: These deals were last updated on 6/1/20. Check back soon to get debriefed on next month's best book deals.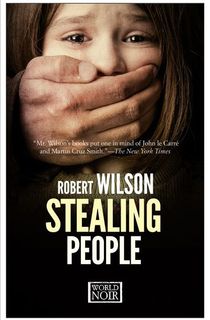 Stealing People
Around the world, the children of the rich are disappearing . . . A chilling thriller starring kidnapping expert Charles Boxer, "a great character" (Kirkus Reviews).
Kidnapping expert Charles Boxer is contemplating retirement. He's found a measure of contentment, even as a mystery from his own past gnaws at his sense of justice. Meanwhile, his ex-wife, Mercy, balances a complicated personal life with an even more precarious professional one in the woefully under-resourced metropolitan police department. But both are suddenly pulled back into action when six children of ultrawealthy families vanish—families from India, China, Russia, Australia, Germany, and the United States—taken by a ruthlessly efficient organization with a single astonishing demand.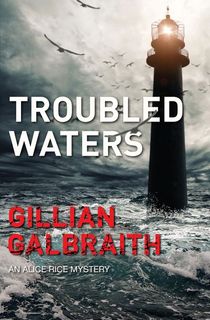 Troubled Waters
Alice Rice—"a strong female detective on the Scottish crime scene"—must stem the tide of murder in a new thriller from the author of The Road to Hell (The Bookbag).

A young disabled girl is lost on a winter's night in Leith, unable to help herself or find her way home. Someone is combing the streets, frantically searching for her. Within hours of her disappearance, a body is washed up on Beamer Rock, a tiny island in the River Forth being used as part of the foundations for the new Queensferry bridge. No sooner has Det. Inspector Alice Rice managed to discover the identity of that body than another one is washed up on the edge of the estuary in Belhaven Bay. What is the connection between the two bodies? Are there other victims in the killer's sights? If so, can Alice solve the puzzle before another life is taken? In this novel, the sixth in the series, appearances belie reality, and truths and falsehoods gradually merge, becoming indistinguishable.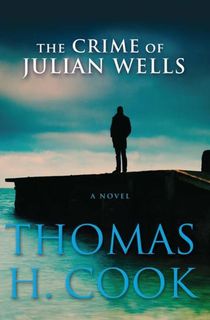 The Crime of Julian Wells
From the Edgar Award–winning author of Red Leaves: An "intelligent and elegant" thriller in the grand tradition of Eric Ambler and Graham Greene (The Wall Street Journal).
When the body of famed true-crime writer Julian Wells is found in a boat drifting on a Montauk pond, the question is not how he died, but why? Philip Anders, Wells's best friend and literary executor, vows to find out what drove the enigmatic author to take his own life.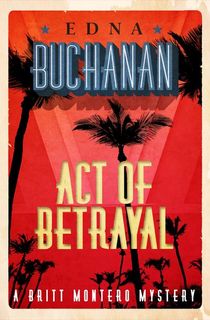 Act of Betrayal
As a hurricane bears down on Miami, a crime reporter confronts the mystery of her own father's past: "[An] irresistible series" (Kirkus Reviews).
Related: 12 Best Edna Buchanan Books for Crime Aficionados
When Miami crime reporter Britt Montero reports a missing teenager, she discovers that the case may be related to a string of unsolved disappearances. As Britt delves into the baffling case, an old mystery opens new wounds: she unexpectedly meets two men who knew her deceased father—who was executed long ago in a Cuban jail.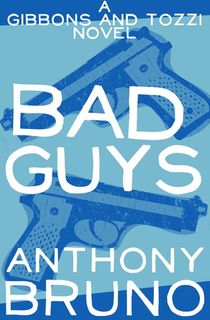 Bad Guys
A crime thriller starring two FBI agents up against the mob: "This series dazzles with fast, intricate plotting, terrific characters, and humor" (Publishers Weekly).
Related: 8 Heart-Stopping Anthony Bruno Books
Mike Tozzi and Cuthbert Gibbons were once odd-couple partners in crimesolving. But Gibbons has gone into retirement—and Tozzi has just gone renegade.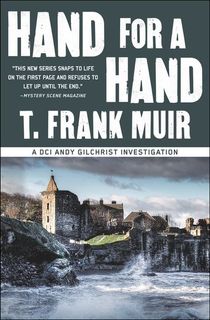 Hand for a Hand
A St. Andrews golf course is the site of a grisly discovery in this Scottish crime thriller.

Murder. It's the only word in a note clutched by the dismembered hand found on the lush green of a golf course in St. Andrews, Scotland. When DCI Andy Gilchrist learns the note is addressed to him, he realizes the thing he feared most has come to pass: A killer is deliberately targeting him.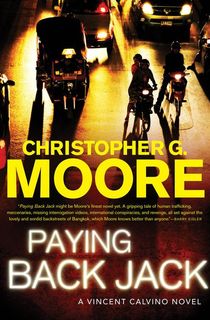 Paying Back Jack
"A gripping tale of human trafficking, mercenaries, [and] international conspiracies . . . set against the lovely and sordid backstreets of Bangkok." —Barry Eisler
Paying Back Jack is a gritty crime thriller in the Shamus Award–winning series featuring Vincent Calvino, a disbarred American lawyer working as a PI in the dangerous and steamy Thailand capital.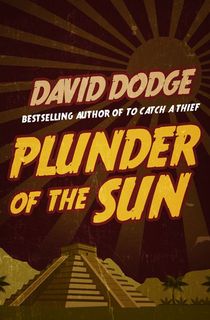 Plunder of the Sun
This globe-spanning treasure-hunt adventure is filled with "action, suspense, and excitement . . . Pure escape" (San Francisco Chronicle).
Al Colby should never have said yes. When asked to smuggle a package from Chile to Peru, he should have run in the other direction. But he needed money, and he wanted the adventure. Now a man is dead, and two beautiful women seem out to seduce Al or kill him—or maybe both.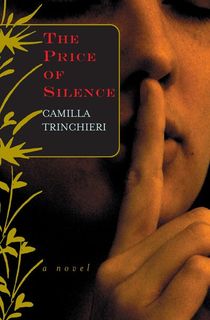 The Price of Silence
"A suspenseful and moving family drama that will leave you wondering where the truth lies" (Harlan Coben, author of Don't Let Go).
Related: 20 Sizzling New Mystery and Thriller Books We Can't Wait to Read This Summer
Emma Perotti is on trial for murder. The victim was a young Chinese woman named An-Ling Huang, who walked into Emma's ESL classroom some time ago and quickly became a major presence in her life. Emma's husband never completely trusted the girl—but Emma, driven by a long-ago tragedy that haunts her with guilt—embraced her fully, even moving into a loft apartment with her after the couple's marriage started to deteriorate.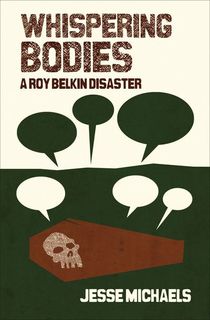 Whispering Bodies
"Jesse Michaels introduces us to the oddly endearing Roy Belkin in an offbeat mystery that, at its heart, is an in-depth character study." —Foreword Reviews
At forty-seven, balding, and mildly agoraphobic, Internet troll Roy Belkin is a man without direction. He rarely leaves his apartment (he refers to the outside world as The Pounding), and when he must leave, he meticulously recounts the day in his Thunder Book; a journal where he lists all that repulsed him that day.
But everything changes the day Belkin returns to his apartment to find the building ablaze along with the suspected murder of the apartment building's maintenance man. As police question him, Belkin meets the mysterious Pernice Balfour, the alluring, religiously obsessed neighbor accused of the crime. Soon, Belkin has no choice but to come out of his shell (and his apartment) to try to clear her name.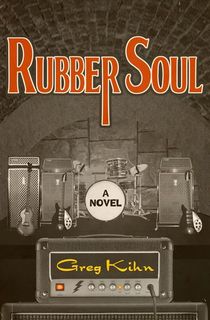 Rubber Soul
1980s rock icon Greg Kihn spins a magical mystery tour headlined by the Beatles, who find themselves in jeopardy when murder rocks their world.
For Bob "Dust Bin" Dingle, R&B is a passion his roughneck brothers don't understand. But when a mop-haired group of Liverpudlians named John, Paul, George, and Ringo stumble into Dust Bin Bob's secondhand shop on Penny Lane and gawk at his sparkling collection of 45s, everyone's in perfect harmony.
The lads soon rocket to the top of the pops. But when the world tour for Rubber Soul lands in the Philippines, trouble turns deadly. Suddenly, thousands of fans turn menacing, and murder is in the air. It's up to Dust Bin Bob to sort out the mess if the Fab Four will get back on the plane alive.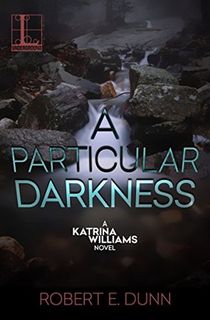 Particular Darkness
From the author of A Living Grave comes a gripping police procedural featuring sheriff's detective Katrina Williams as she exposes the dark underbelly of the Missouri Ozarks.
Related: Get Swept Away: 9 Thrilling Seaside Mysteries
Still recovering from tragedy and grieving a devastating loss, Iraq war veteran and sheriff's detective Katrina Williams copes the only way she knows how—by immersing herself in work. A body's just been pulled from the lake with a fish haul, but what seems like a straightforward murder case over the poaching of paddlefish for domestic caviar quickly becomes murkier than the depths of the lake.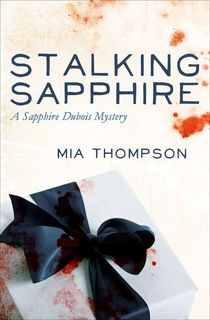 Stalking Sapphire
"Packed with thrills and chills, carnage and couture. Serial killer hunter Sapphire Dubois is like a 'Dexter' of the debutante set" (Francine LaSala, author of A Comfortable Madness).
While the young and obscenely wealthy of Beverly Hills spend their nights surrounded by trendy celebs and drugs at the hottest clubs, twenty-two-year-old Sapphire Dubois has a different hobby: She hunts serial killers. Luring, trapping, and anonymously handing over So-Cal's most wanted to the police is a better high than any drug.
But Sapphire's secret may not be so safe, as one of the very people she hunts is watching her every move.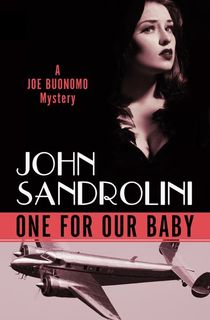 One for Our Baby
For the sake of Ol' Blue Eyes, a pilot searches California for the woman they both love.
Related: 14 Charming British Mystery Shows for Your Binge-Watching Pleasure
When World War II ended, fighter ace Joe Buonomo didn't make it back for the parades. After nearly a decade adrift in troubled seas, he washed up in California, determined to re-claim his life. In 1954, he met Helen, one of the fresh-faced girls eager to break into Hollywood. They fell blissfully in love and got engaged—until Joe's post-war past intervened, and he lost his fiancée. Years later, Joe's running an air freight business and doing the occasional odd job for a certain crooner named Frank Sinatra. One afternoon, Joe agrees to give Sinatra's latest honey a lift to Los Angeles, where she has a screen test the next morning. Not until she arrives at the airport does he realize it's Helen. After just a few hours together, Joe and Helen confess their old feelings still burn. But the next day, Helen never makes it to the studio. She's vanished into thin air.
This post is sponsored by Open Road Media. Thank you for supporting our partners, who make it possible for Murder & Mayhem to continue publishing the mystery stories you love.