Voracious mystery readers know the struggle: we're always on the hunt for the next riveting tale of fictional crime and we're always in the middle of a great book. But sometimes we read too fast for our wallets can keep up!
Libraries are a fantastic solution to this problem because they let you read for free—and there are plenty of great apps that connect your eReader to your local library for digital downloads.
But another great way to pack in more mystery novels is to find affordable eBooks. Regular eBook sales newsletters are a great way to be alerted when mystery books are discounted—the Murder & Mayhem newsletter is GREAT for this, by the way!—but it's also nice to not be on the time crunch of a limited-time sale and to be able to buy a new book whenever we're in the mood for it.
So, we've scoured through some of our favorite mysteries to find the ones that are already at a great price point—all the time! This list contains eBooks that are all $2.99 or less, so you don't have to break the bank to solve the case. From comical murder mysteries and detective-style parodies to geographical noir anthologies, this list is your one-stop shop for hours of reading pleasure—without burning a hole in your wallet.
So peruse below and shop for your next great mystery for $2.99 or less. You won't find a better deal on whodunits and crime thrillers than this convenient list!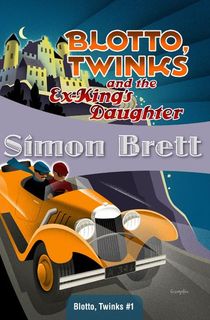 Blotto, Twinks and the Ex-King's Daughter
$2.99
In this hilarious parody of the Golden Age of detective mystery books, a Duke's children search for a missing princess. Blotto is not the brightest tool in the shed, but luckily he has his brainy sister Twinks to help him solve this mystery. This is the first book in the Blotto Twinks series and a great introduction to the aristocratic mystery world with nods to iconic authors of the genre like P.G. Wodehouse and Dorothy L. Sayers.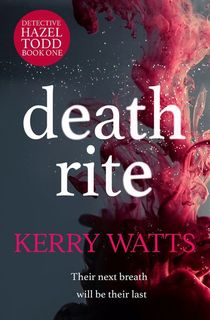 Death Rite
$2.99
Over four decades ago, a woman named Rachel McMahon went on a killing spree, ending the lives of four men. Now, she's fresh out of jail and back on the streets of Scotland with a new identity. But then the killings start back up, and the bodies are brutalized the same way Rachel did all those years ago.
Detective Hazel Todd, the star of this series, is called in to track down this murderer and find out the truth. Could it be Rachel at it again or an obsessed copycat killer?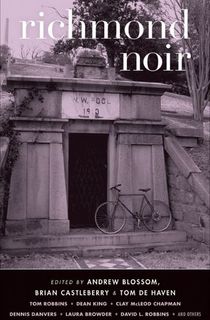 Richmond Noir
$2.99
From a talented group of mystery authors comes an anthology inspired by the noir of Richmond, Virginia. With a series of short stories, detailing the gritty, deceptive, and violent aspects of this Southern city with a gothic flair.
On the outside Richmond is a city of classy events like garden parties and elite dinners, but under the surface, it's crawling with drug corners and crime scenes. Its hidden rough edges and interesting characters are brought to light in this collection of dark and creepy tales.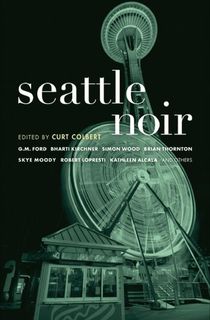 Seattle Noir
$2.99
Similar to Richmond Noir is this anthology focused on urban Seattle. It showcases the Emerald City's seedy underbelly with tales of credit card scammers, femme-fatales, and marriage scandals. Seattle may seem like a flourishing business empire, but these short stories reflect the crooks and web of lies that flutter underneath.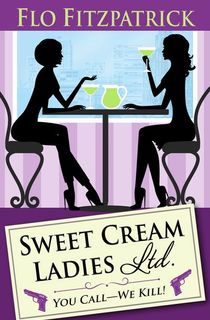 Sweet Cream Ladies, Ltd.
$1.99
"You call—We kill!" is the tagline for Babs and Bootsie's new business. They make cheating ex-husbands and business rivals disappear, hit-woman style. But when their top three intended victims wind up dead, the ladies must scramble with police, private investigators, and even a psychic to prove their innocence.
But the question is… are they really so innocent? This comic relief murder mystery will have you laughing out loud while trying to solve the case!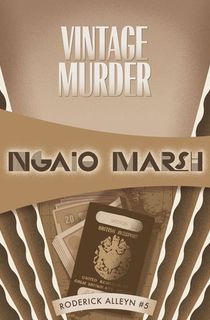 Vintage Murder
$1.99
Police inspector Roderick Alleyn embarks on a trip to New Zealand, leaving London behind to travel with an English comedy troupe. The actors are optimistic about a fun show until their amusements are disrupted by a murdered cast member found backstage.
Alleyn must come out of vacation mode and slap on his policeman badge to save the cast members and help them put on a successful show. New York Magazine says, "It's time to start comparing [Agatha] Christie to Marsh instead of the other way around." If that doesn't make you want to read this comedic thriller, I don't know what will.