The Netflix original series Ozark focuses on the Byrd family, specifically Marty Bird, played by Jason Bateman, a money launderer for one of the top drug cartels in Mexico. The attempt to maintain an image of the normal American family while working behind the scenes with dirty money will certainly draw comparisons to Breaking Bad, but the lush setting of the Ozark Mountains, a range that span Missouri, Arkansas, Oklahoma, and southeastern Kansas, gives a much brighter vibe than the deserts of New Mexico. The lush, woodsy backdrop stands in stark contrast to the dark crimes going on at the end of seemingly tranquil country roads. Packed with riveting performances from Bateman and Laura Linney, Ozark will leave you guessing who to trust and who's next to go.
After a pulse-pounding four-season run, Ozark came to an end in April of this year. If you're looking for something similar to fill the void of a favorite show ending, here are 15 southern noir books with a similar feel—some are even set in the mountain range the show is named after.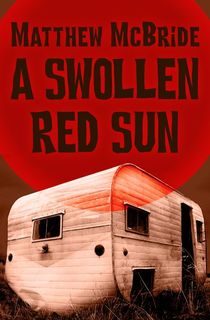 A Swollen Red Sun
Gasconade County, Missouri was once called the meth capital of the world, so if you find $52,000 hidden in a broken-down trailer that was used to cook crystal, you should probably leave it there. But Deputy Sheriff Dale Banks convinces himself that he has plenty of good reasons to take it, quickly learning just how severe consequences can be for a single wrong act. The owner of the trailer, Jerry Dean Skaggs, needed that money to pay off his partners and a crooked cop. Neither of the two men can reverse the choices they've made in life, and are forced into a series of events that threaten their lives and the lives of those close to them.
Winter's Bone
Ree Dolly, played by Jennifer Lawrence in the movie adaptation of Winter's Bone, opens the door one day to news of her father skipping on bail charges that he ran a meth lab. This isn't the first time he's run away from the law, but the rest of the Dollys will lose their house if he doesn't show up for his next court date. Ree knows of her father's shadowy past, but she also knows he wouldn't risk losing the family house unless something truly horrible had happened. As Ree searches for her father, she learns that asking too many questions about her clan can be risky, if not fatal. For those who enjoy the isolated setting and foreboding mountain wilderness, this gripping thriller mystery by Daniel Woodrell will take you there.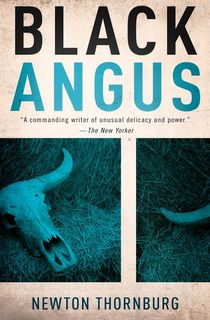 Black Angus
Bob Blanchard spent his entire inheritance on a cattle ranch in the Missouri Ozarks, only for it to not go as planned. Now, facing foreclosure and sick cattle, He feels that the only way to save his skin is to pull off a risky scheme: sell the cattle before word of the illness spreads. But, like any perfect scheme, it just takes a few missteps to realize you got yourself into more trouble than you can handle. Author Newton Thornburg unfurls a thrilling narrative of dark machinations hidden behind a seemingly peaceful profession in this powerful thriller.
Bull Mountain
Clayton Burroughs comes from a long line of outlaws. For generations, his kinsmen have lived on Bull Mountain in northern Georgia, running shine, pot, and meth over six state lines. To distance himself from his family's criminal empire and keep what peace he can, Clayton took the job of sheriff in a neighboring community. But then a federal agent with the Bureau of Alcohol, Tobacco, and Firearms shows up at Clayton's office intent on shutting down the family's illegal operations. Which side will Clayton choose? Blood or the law?
Brian Panowich captures the tense feeling of being bound to a family at all costs, not sure if you're doing what's right or just making things worse.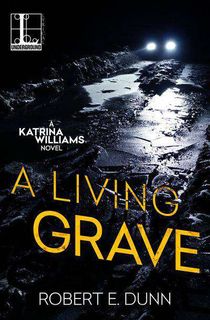 A Living Grave
A Living Grave is first in Robert E. Dunn's Katrina Williams series, which follows the tough Ozark detective as she investigates moonshine, murder, and the ghosts of her own past. Katrina left the army a decade ago. Disillusioned and damaged, she's now living her life one case at a time as a sheriff's detective in the Missouri Ozarks. She starts to establish a routine of work and attending mandated therapy until she learns she's a suspect in a military investigation.
To make matters worse, a local girl has disappeared, and it's certainly not for the usual reasons. To unravel what happened, Katrina is dragged into a tangled web of teenagers, moonshiners, motorcycle clubs, and a fellow veteran battling illness and his own personal demons. She knows sorting out these threads will take time, which she doesn't have.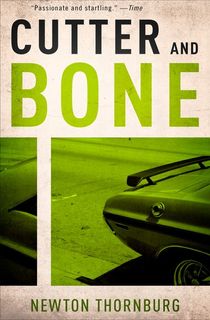 Cutter and Bone
Cutter is a veteran who served in Vietnam. Scarred and handicapped, Cutter is now obsessed with a murder he thinks his buddy, Bone, witnessed. The fact that a powerful tycoon named JJ Wolfe committed the crime only fuels Cutter's obsessions. Persuaded by Cutter's fixation, Bone agrees to help Cutter traverse the country in search of the truth. And when the pair finally arrive at Wolfe's compound in the Ozarks, Bone finally realizes just what kind of enemy Cutter is chasing.
Crimes in Southern Indiana: Stories
The classic middle American dream: a nice house, union job or farm, and the white picket fence around the front lawn. Unfortunately, just like how white paint might chip off the fence over time, Frank Bill peels back the veneer of America's heartland fantasy to reveal meth labs, backwoods gunrunners, and bare-knuckle brawling.
The motley crew of characters Bill brings to life in this short story collection invites you to consider the causes and effects of criminality in small-town America. You'll even understand why someone who always wanted the typical American fantasy would end up in a much darker position, and steal yearn for that comfortable retirement they felt they were promised.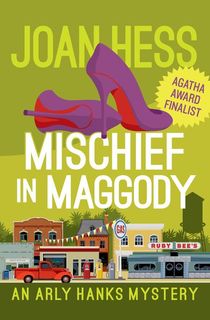 Mischief in Maggody
Mischief in Maggody is the second book in Hess's Arly Hanks series, set in Maggody, Arkansas, and an Agatha Award finalist. Sherrif Hanks returns to her small town after a vacation to find that the population has risen to just above 800 people. The new arrivals include a psychic who claims to predict the future, a handsome new high school guidance counselor, and some peace-praising hippies, all of whom will soon learn Maggody is anything but harmonious. When a member of the largest family in the town is found shot to death in a marijuana field, Arly thinks it's a simple case to solve. Of course, it's not.
The Devil All the Time
Set in rural southern Ohio and West Virginia, The Devil All the Time takes place between the end of World War II and the 1960s. The interlinked tales center on characters like Willard Russell, a veteran tormented by the carnage in the South Pacific who's trying to save his wife, Charlotte, from cancer by pouring sacrificial blood on his "prayer log"; Carl and Sandy Henderson, a husband-and-wife team of serial kill­ers patrolling America's highways in search of suitable models to photograph and exterminate; and a spider-handling preacher named Roy and his virtuoso-guitar-playing sidekick, Theodore, running from the law.
Caught in the middle of all this is Arvin Eugene Russell, Willard and Charlotte's orphaned son, who grows up to be a good but also violent man in his own right.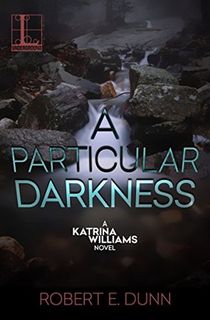 A Particular Darkness
The second book in the Katrina Williams series, A Particular Darkness finds the detective returning to expose the dark underbelly of the Missouri Ozarks. Still recovering from a devastating loss, Williams copes by distracting herself with work. A body is pulled up from the lake. At first, investigators suspect the murder was connected to local fish poaching. But when more and more bodies of refugee women are found, it's clear that the case is more complicated. Meanwhile, an evangelical preacher protected by FBI agents is becoming fishier than the hauls from the lake.
Where All Light Tends to Go
A Finalist for the Edgar Award for Best First Novel, David Joy paints a story of a man seeking redemption to rival that of Ozark or Breaking Bad.
Cashiers, North Carolina, is home to people of all kinds, including Jacob McNeely's father, who happens to run a methodically organized meth ring. With local authorities paid off to turn a blind eye, Jacob feels that dropping out of school and working for his father is the best option he's got if he hopes to save up for his independence. But when Jacob makes a fatal mistake, he realizes that the payday his father owes him may never come.
The only joy Jacob finds comes from reuniting with Maggie. Maggie is Jacob's first love, and she's clearly bound for bigger and better things than their hardscrabble town. As he's given the option to stay and appease his father for the deadly mistake he made, or leave the mountains with the girl he loves, Jacob must decide for himself if blood is thicker than water.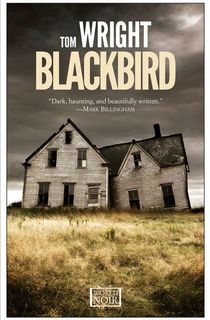 Blackbird
Detective Jim Bonham has been assigned to a case on the Arkansas-Louisiana-Texas border; a woman was found dead after being brutally attacked and nailed to a cross. Bonham soon realizes that the woman was a well-known psychologist in town, Dr. Deborah Gold. As the investigation is conducted, Bonham begins to think there may be more going on in this small town than even he's aware of.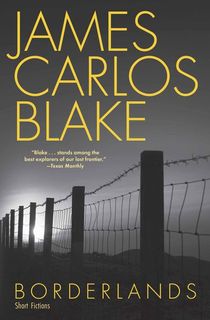 Borderlands
Set on the US-Mexico border, this is a collection of short stories including a personal essay about the author's experiences. The other eight stories follow an illegal immigrant betrayed by his own, a powerful landowner who's ended up behind bars, and a woman struck by disease making her way through a violent men's world.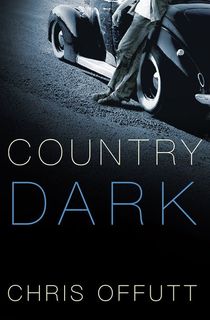 Country Dark
A young veteran returns home to rural Kentucky after serving in the Korean War. He makes an honest living supporting his small family, but when the family is threatened Tucker must resort to violence to keep them as safe as he can.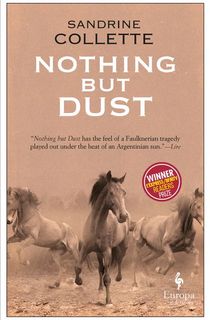 Nothing But Dust
Rafael is born into a broken family. His older brothers blame him for their father's abandonment and make it a point to seek revenge. He tries to run the family farm as best as he can, but family tensions never cease to rise. The Patagonian steppe is not just the only home he's known, it becomes the battlefield of his daily life.
This post is sponsored by Open Road Media. Thank you for supporting our partners, who make it possible for Murder & Mayhem to continue publishing the mystery stories you love.
Featured still from "Ozark" via MRC/Netflix