Counted among the "Queens of Crime" with Agatha Christie, Dorothy L. Sayers, and Margery Allingham, New Zealand author Ngaio Marsh put a theatrical spin on her contributions to the Golden Age of Detective Fiction. Between 1934 and 1982, she published 33 mysteries featuring Inspector Roderick Alleyn, a detective for London's Metropolitan Police force. Several entries in the series are regularly listed among the best of the Golden Age, but there's much more of Alleyn and Marsh to discover.
If you're looking to dive a little deeper into Marsh's world, here are eight underrated Ngaio Marsh books.
Related: 15 Forgotten Female Mystery Writers from the Golden Age and Beyond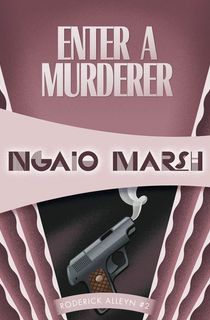 Enter a Murderer
Enter a Murderer is the second Roderick Alleyn mystery, but the first to be set in a theatre, Marsh's favorite setting for her stories. When Alleyn is invited to the opening night of a play at London's Unicorn Theatre, he assumes any violence he witnesses will be part of the show. But when a prop gun fires a bullet instead of a blank, the death on stage is all too real.
Alleyn's investigation reveals that the victim, an up-and-coming actor, was far from innocent. His attempts to bribe and blackmail his way into stardom won him a lot of enemies in the cast and crew. But who among them hated him enough to resort to murder? It's up to Inspector Alleyn to find out.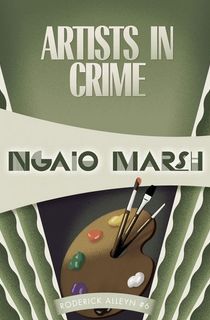 Artists in Crime
On a voyage home from a trip to New Zealand, Roderick Alleyn crosses paths with the beautiful and eccentric artist Agatha Troy. The two aren't really sure what to make of each other, coming from such different worlds, but there is certainly an attraction there. They meet again when they both wind up in the same small country village, Alleyn staying with his widowed mother and Troy hosting a small community of artists at her inherited estate. But when a simple painting session ends with the model stabbed, Alleyn is forced to enter Troy's strange, bohemian world.
Related: 8 Cozy Art Murder Mysteries to Paint Suspicion Onto Your Day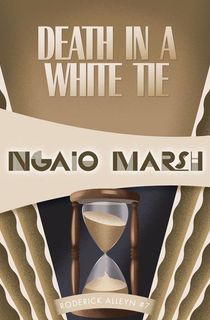 Death in a White Tie
Debutante season in London means lavish parties, lots of champagne, a little romance, and, this year, blackmail. Inspector Roderick Alleyn is called in to track down the crook, but he's not much of a social butterfly. Luckily, his friend Lord Robert "Bunchy" Gospell is willing to step in and do some sleuthing at the next gala dinner. All seems to be going well at the function until the dead body is discovered...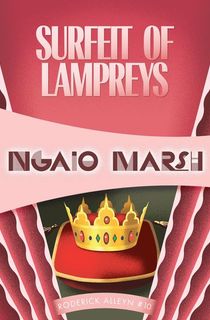 Surfeit of Lampreys
Despite their elite status, the Lamprey family doesn't actually have any riches to their name. In order to continue enjoying their lavish lifestyle, they're unfortunately reliant on their disagreeable Uncle Gabriel, Lord Wutherwood. But when Wutherwood is found dead, their inheritance means their financial worries are over. Except there was something suspicious about his death, and it's up to Inspector Roderick Alleyn to figure out which Lamprey made Wutherwood's fortune one to kill for.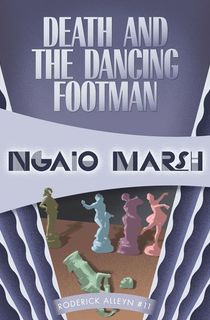 Death and the Dancing Footman
According to the New Zealand Listener, Death and the Dancing Footman was Marsh's favorite of all her books, and there couldn't be a better endorsement than that! It follows the devious aristocrat Jonathan Royal as he schemes to host a party and invite a host of guests who dislike each other. As a blizzard strands the partygoers at Royal's estate, a murder occurs. With nowhere to run, everyone at Highfold Manor is a suspect.
When the storm relents, Inspector Roderick Alleyn is called in to investigate. As he gathers clues, he realizes the case may hinge on an unexpected source: Royal's footman.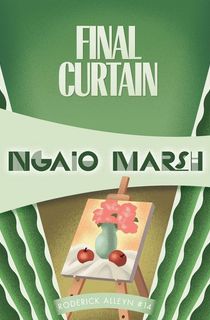 Final Curtain
As World War II draws to a close, Agatha Troy is commissioned to paint a portrait of Sir Henry Ancred, the renowned Shakespearian actor. As she works on the portrait at Ancred's vast estate, she can't help but notice the tension in the family, particularly about Ancred's much younger fiancé. When the aging actor dies soon after she finishes the portrait, it all seems a bit suspicious. Enter Roderick Alleyn, Troy's husband, who has finally returned from his war work in New Zealand to reveal the truth behind this family drama.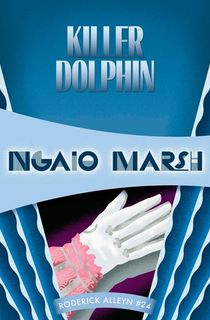 Killer Dolphin
Aspiring theatre director Peregrine Jay has long dreamed of fixing up the bomb damage done to the Dolphin Theatre and restoring it to its former glory. He finally gets his chance when a mysterious millionaire offers to fund his project. The theatre's reopening features the premiere of Peregrine's new play about a glove the millionaire owns, one that supposedly belonged to Shakespeare. Roderick Alleyn is only in attendance to provide security for the glove, but he becomes much more involved when the production is rocked by a series of crimes.
Over the course of the show's run, the glove is stolen, a young actor is severely beaten, and a man is killed. Rumors are swirling through London, and it's up to Alleyn to find the difference between theater gossip and the cold hard truth.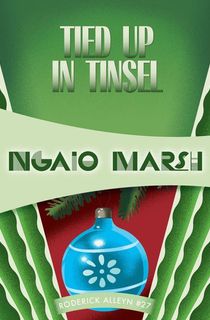 Tied Up in Tinsel
Who doesn't love a good Christmas mystery? This year, Agatha Troy is spending the season enjoying a holiday play at her latest client's home. But after the servant-turned-actor playing Santa Claus disappears, things aren't looking so merry.
The victim wasn't exactly the most popular person in the house, and both the eccentric party guests and the house's staff—several of whom are on parole from prison—are on the suspect list. It seems Roderick Alleyn picked the perfect time to return home for the holidays.