Chicago is a city of contradictions. It's home to beautiful buildings that soar into the air—buildings which revolutionized architecture across the world. The city is also known for its wonderful artworks—exemplified by Anish Kapoor's Cloud Gate and the Chicago Picasso. And we can't forget the food. But Chicago is also known for its dark underbelly. The city is repeatedly voted as one of the most corrupt cities in the country—home to Al Capone and bootlegging gangsters in the 1920s, as well as the site of the bloody 1968 National Democratic Convention Riots.
Related: Mysteries Set in the Seamy Streets of New Orleans
Mystery writers find useful fodder for their works in the Windy City. Some explore the dark depths of the city, while others choose to focus on the lighter aspects. But all in all, it's not just a good place for an architecture boat tour. Here are 11 mysteries set in the confines of Chicago.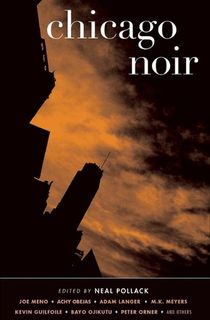 Chicago Noir
Part of Akashic Books' collection of city noirs, Chicago Noir presents short stories centered on intersections across the city. This collection features work from notable authors such as Achy Objeas and Joe Meno. The editor, Neal Pollack, wanted to "fill in the gap" between the image of Chicago in the world and how Chicagoans see themselves.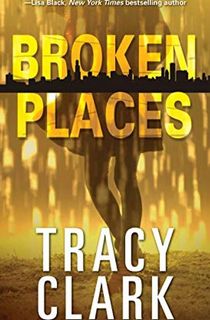 Broken Places
In this newer four-book series, Cass Raines is a former police officer who left the force after being shot when another officer made a mistake in a confrontation. She's decided to take on private investigative work. When her friend Father Ray Heaton asks her to look into vandalism at the church, she's horrified when his dead body turns up. With the police eager to chalk the murder up to a robbery gone wrong, Raines has to confront her past in the force to find justice for her dear friend.
Related: An Interview with Award-Winning Mystery Author Tracy Clark
Indemnity Only
In New York Times bestselling author Sarah Paretsky's 20+ book series, V.I. Warshawski is a private investigator diving into the dirty business behind the scenes in Chicago. In the first book, Warshawski is hired to look for the girlfriend of a client who claims to be a wealthy banker. She soon learns that her client and the missing person are not what they seem. Each book looks at a different facet of Chicago life, from neighborhood to neighborhood and industry to industry.
Death at the Fair
While the first few books so far have focused on more recent times, McNamara's series takes place in the late 19th century. 1893 is an exciting time for Emily Cabot. She's one of the first female graduate students of sociology of the University of Chicago, and she gets to visit the 1893 World's Columbian Exposition. But when a colleague is accused of murder, she finds a lot of roadblocks in her way to prove his innocence. When she connects the dead man to a past lynching, she partners with Ida B. Wells to solve this crime. This seven-book series has Cabot exploring different parts of Chicago's history, including Jane Addams' Hull House and Chicago's brief movie studio history.
Shall We Not Revenge
For folks who want more historical Chicago, this three-book series will do just the trick. it's set just after the Chicago Fire finally went out. Irish detective Frank Hanley is on the case of a murdered rabbi. The local Jewish community has closed ranks, but the daughter of the deceased, Rivka, wants justice for her father. When both work together, it takes them to the highest and lowest parts of the city.
A Safe Place for Dying
In A Safe Place for Dying—nominated for a Shamus Award for Best First Novel—Vlodek "Dek" Elstrom is picking up the pieces of his life after being booted out of his wealthy wife's mansion in Crystal Waters, a fancy gated neighborhood in Chicago. A letter arrives demanding $50,000 to one of the denizens in the neighborhood, and when it's promptly ignored, the mansion goes up. And then another. Elstrom, a private investigator, has to figure out who is blowing up the homes of the rich and famous—and struggles to keep the blame off of himself. This is the first in seven books.
Related: 15 Mystery Book Bundles That Will Hook You From the Very First Page
Red Hot Lies
Written by Laura Calwell, the late former Loyola University Chicago Law school professor, this 6-book series centers around Izzy McNeil, a top Chicago attorney. But in Red Hot Lies, she's having one disaster after another. Her fiancé goes missing, her mentor and a client are found dead, and some suspicion falls on her. But when her apartment is broken into, she realizes someone else is interested in her. Now she has to clear her name and watch her back.
Related: New Mystery and Thriller Books We Can't Wait to Read
Murder Knocks Twice
For those who wanted some speakeasies and bootlegging, Susanna Calkins' Speakeasy Series is for you. Working as a cigarette girl at the glorious Third Door speakeasy, Gina Ricci is warned by the photographer, Marty, to be careful since the former cigarette girl was found dead. But when Gina is the only witness to Marty's own murder, she tries to figure out who killed him and why. So far there are only two books in the series, but surely more are on the way.
Button Holed
In this delightful cozy, Josie Giancola runs a button business out of her own Chicago home. When a famous actress interested in finding buttons for her wedding dress dies and Josie finds a rare button, she tries to sew up the mystery herself. There are four books in the series, but Logan has written several other cozy series taking place across the country, including the Chili Cook-Off Series in the Southwest.
Related: 9 Delightful Cozy Mysteries for the Aspiring Poirot or Miss Marple
Engaged in Murder
Chicago-based Pepper Pomeroy is trying to launch her perfect proposals business, starting with her sister's engagement involving a private jet and romantic getaway. But while her first proposal goes well, she finds a dead body in the hanger and doesn't know if the new fiancé has something to do with it. Cue the amateur investigation. There are three books in the series for folks who want to enjoy wedding planning with a side of murder. Fans of Parra should check out her other non-Chicago-based cozy series, including Candy Coated Mysteries and Wine Country Mysteries.
Chasing Vermeer
While it doesn't have much murder in it, it's worth adding the award-winning YA novel Chasing Vermeer to this list. Two kids, Petra Andalee and Calder Pillay, meet a curious old woman in Hyde Park and start noticing unusual happenings, including a vanished Vermeer painting. They start working together to piece together the strange clues to find the work of art. It's a great read for all ages, with codes and odd tidbits of history to round it out. It's the first of four books involving Petra and Calder (including one about Frank Lloyd Wright' Robie House in Hyde Park).
Related: The Kids Aren't Alright: 9 Young Adult Mystery Books
Featured photo: Lance Anderson / Unsplash