Certain beliefs and practices are important facets of everyday life for people of the Christian faith. Sometimes it can be challenging to find entertaining media to enjoy that simultaneously aligns with one's spiritual beliefs. And that makes finding books and movies inspired by Christianity that much more meaningful!
These Christian mystery books are perfect for those looking to find something to read that satisfies the twists and turns mystery lovers crave, while also offering deeper threads of meaning that reinforce Christian principles, practices, and beliefs.
Continue reading to discover our list of Christian mystery books that are just as thrilling as they are true to the Christian faith.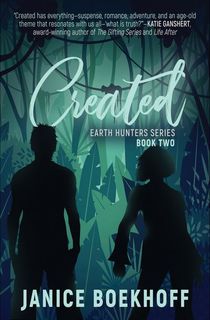 Created
Paleontology and Christianity don't exactly go hand-in-hand. But for paleontology professor Travis Perego, that's exactly what happened after the death of his sister led him into the arms of God. Now, with his profession on the line, Travis needs to figure out how to reconcile his scientific beliefs with his religious faith.
When a former student tells Travis about a mysterious biologist who reverse-engineered a dinosaur to prove evolution true, Travis sets off into the jungle to find him. Along the way he meets Lenaia, a woman with her own reasons to search for the alleged dinosaur. And though they both have secrets, Travis and Lenaia must put them aside in order to find the animal—and the truth.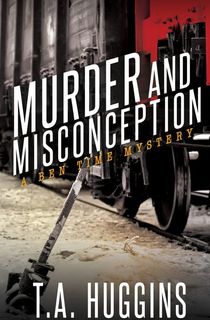 Murder and Misconception
Ben Time is a seasoned locomotive engineer who organizes thousands of miscellaneous freight to be pulled from Indianapolis to St. Louis, day and night. But when the train conductor is found dead, Ben believes the man under suspicion for the murder has been wrongfully accused. In order to clear the man's name—and his own—Ben must risk his life to find out who wanted a coworker dead and the framing of an innocent man.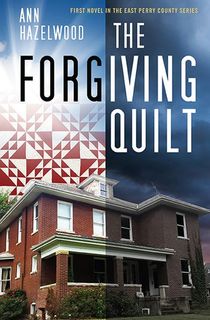 The Forgiving Quilt
When the death of her husband reveals painful secrets, Kate Meyr decides to untangle every facet of her life from his. But as she renovates his Borna, Missouri, home with the intent to sell it, Kate discovers a mysterious quilt in the attic that changes everything. Kate is troubled by the quilt's past, and even more troubled by the mysterious things happening to her. It seems somebody wants to take the house for their own, but will Kate find the courage and forgiveness in her heart to stand her ground?
Coffee & Corpses
Conny Cafe loves coffee almost as much as she loves Jesus. She also seems to love getting herself into some pretty crazy situations! In Coffee & Corpses, follow along as Conny navigates her life with humor and faith.
Half Witted
When the opportunity for a little extra cash comes along for crime scene cleaner Gabby St. Clair, she quickly agrees to help—transporting a dead body can't be that complicated. But when the corpse vanishes, Gabby embarks on a mission to find the body before it's discovered missing and her career is destroyed. As she investigates, Gabby discovers foul play has been involved since before the man wound up dead. Can she uncover the truth and salvage her future in law enforcement before the thief disappears?
If I Run
Casey Cox is on the run. Mistrustful of law enforcement, Casey knew fleeing was her only choice when her DNA was discovered at a crime scene. Dylan Roberts, the PTSD-stricken veteran who was hired to find Casey, wants to find out the truth of what happened.
The details of the crime scene all point to Casey, but she doesn't match the profile of a killer. If she's innocent, why did she run? Is she a psychopathic killer, or a selfless hero? For Dylan, discovering the truth could be his most deadly weapon yet.
Betrayal at the Beach
After the proceeds from the Bryce Beach Library Gala are stolen along with a treasured Bible signed by the town's founders, Nancy Drew fanatic and YA librarian Sunshine Baker is eager to get to the bottom of the mystery. Along with children's librarian Molly Simmons and cataloguer Evangeline Dupree, Sunshine and her coworkers scour Bryce Beach for evidence of the crime. But as they hunt for clues, Sunshine can't get the thought out of her mind that one of her colleagues might be a backstabbing traitor out to destroy the library…
Traces of Guilt
Life as an Illinois State Police detective isn't all bad for Evie Blackwell. The only thing missing in her life is a husband, but she's too busy taking over investigations and successfully moving up the ranks. When Evie moves to Carin, Illinois, to help launch a new task force, she meets Gabriel Thane—lifetime resident and sheriff of Carin—who also just so happens to be searching for a wife... As Evie and Gabriel work together to solve a cold case, Evie knows Gabriel and his family hold the answers to solving the case.
Advance Notice
When the names of elderly women appear in the obituaries before they mysteriously die, the only person who can get to the bottom of the mystery is Marsha Steele. Only, if she doesn't act fast, this mystery could be her last. Life is full of distractions, and if Marsha can't figure out how to work around them, she could become the killer's next target.
No One to Trust
Summer Abernathy's perfect life comes tumbling down when she wakes one morning to find her husband missing and three men in her home looking for him. It turns out their entire life had been a lie, and Kyle was not the man he said he was. With no knowledge of who to trust or believe, Summer discovers that her life is on the line. And as she searches for answers, Summer finds herself pulled deeper and deeper into the criminal underworld of organized crime…