The world out there is a big, dangerous place, and sometimes with all that's going on we can get a little numb to its treachery. Especially when it comes to fiction. Heists? Kidnapping? Murders? Been there, done that. It's old news. So how do we get next level thrills from the safety of our reading nooks? By raising the stakes with organized crime.
Mafia thrillers take crime fiction to a whole new level. There's scheming and betrayal wherever you turn. No one you love is safe, and no one in your life can be trusted. One wrong move can get you sent home in pieces, and one very right move can have empires toppling.
This is a vast and beloved genre—so where do you start? Here are 8 must-read mafia thrillers to spice up your reading list.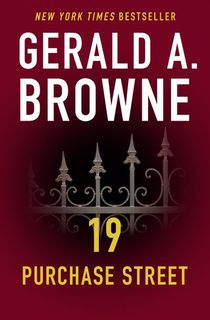 19 Purchase Street
A quiet New York City suburb is home to one of the most powerful crime syndicates in America. This A-list mafia is headed by gated community WASPs. Under their rule, millions of dollars travel to and from 19 Purchase Street, carted around by men willing to risk their lives for one small slice of the profits. And then one day a courier gets a dangerous idea.
Drew Gainer joins the rank of this high profile money-laundering scheme with intentions of avenging the death of a loved one. With the help of a beautiful woman, he's going to steal a billion dollars from a ruthless criminal. This heist will put Gainer's life on the line from New York to Zurich, and will leave him wondering just who is conning whom at the end of it all.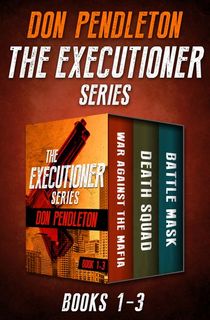 The Executioner Series Books 1–3
Looking to get into it for the long haul? Check out this collection of the first three books in the 37-part Executioner series.
Mack Bolan was the most ruthless sniper the jungles of Southeast Asia had ever seen. The Special Forces spent 12 years there, racking up a confirmed kill count of 95. And upon his return to the United States, he finds that his father has lost his mind and slaughtered his entire family and himself.
Bolan knows the story isn't so clear cut, though. His father wasn't a killer—he was under the thumb of some Mafia thugs who were willing to tear his life apart to get their hands on his money. And now Bolan is going to track down every single person responsible for his loss.
Related: 9 Books for Mitch Rapp Fans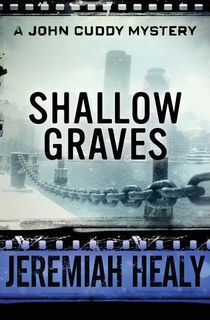 Shallow Graves
Mau Tim Dani was found by her friends, strangled to death in her apartment. The model's priceless neckless had seemingly vanished, leading the police to brush it off as a botched robbery with no leads to go on. John Francis Cuddy is brought in by the insurance company to solve what the police have called an impossible case, but there's more to the story he doesn't know.
Related: 12 Thrilling Crime Books for Fans of The Irishman
Mau Tim Dani was born Tina Danucci, the granddaughter of Tommy "the Temper" Danucci, head of the Boston mafia. Tina may have left him behind to pursue her career, but hers isn't the kind of family to forget one of their own. When Tommy hears that the police have stopped pursuing leads, he heaps the pressure onto Cuddy. Now he must solve this young woman's murder—or else.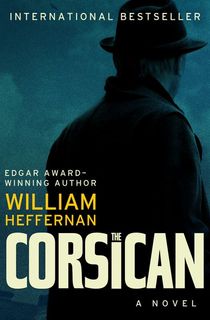 The Corsican
Buonaparte Sartene spent months in a dim, damp prison cell full of rats. Now he has a choice: spent seven more years in jail, or join the French Resistance. He has a unique set of skills. As the adopted son of a Corsican Mafia family, he excels in thievery, subterfuge, and violence. But while these are essential in the fight against the Nazis, it's Sartene's gift for making deals that sees him building a new life in the jungles of Southeast Asia.
After risking it all in the great fight against the Germans, Sartene has been pardoned and settled down in Laos. It's a land rife with opportunity—a place anyone can start with a clean slate. But it's not long until another government comes knocking on his door. Working with the OSS, Sartene and his son, Jean help to take control of the Laotian opium trade and oust the Communists. When a betrayal from within threatens the one thing Sartene holds dear—his family—he leaves the drug trade behind.
His grandson, Pierre, is a US intelligent agent station in Saigon a decade later, in the early days of the Vietnam War. It's the perfect opportunity to find out who was responsible for the betrayal of his grandfather and the murder of his father. The perfect opportunity for revenge.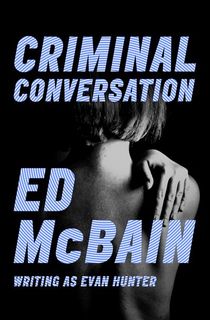 Criminal Conversation
Do you like to keep your thrills in the courtroom? Four days before Christmas, assistant district attorney Michael Welles receives a very interesting call from Narcotics, Manhattan South. A low-level drug dealer has just been busted, and he's ready to spill everything—including the involvement of the Mafia. There's nothing Welles hates more than organized crime, and he'll risk anything to bring them down. But now the lives of his loved ones are on the line.
This smalltime dealer accrued debts that put him in the crossfire of two very powerful and very dangerous New York crime families. Welles sets up an operation to eavesdrop on the leader of the local mob, but the things his wiretap turn up have him questioning everything he knows about his family and himself.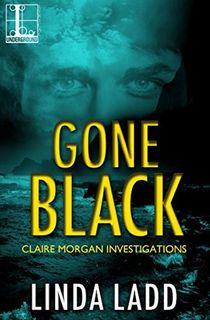 Gone Black
A mafioso is left grieving after the death of his wife. But men like him don't move on, they get even. He knows nothing can bring his wife back, but he can cause a world of pain for the woman responsible: private investigator Claire Morgan.
Claire is on top of the world, about to marry the love of her life, psychiatrist Nicholas Black. Once they tie the knot, they're going to be off on a romantic honeymoon in Italy. But plans have a way of being as fragile as life and love.
When Nicholas's plane explodes over Europe, Claire is certain he's died. But an unsettling phone call implies otherwise. It may be worse, however, as her love has been kidnapped by her sworn enemy. Claire will do anything to get him back, but it's a dangerous game.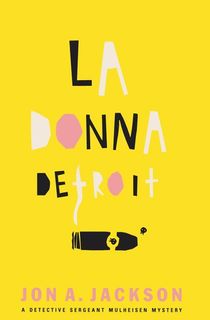 La Donna Detroit
Helen Sedlacek doesn't just have skill, she's got guts. After pilfering millions of dollars from the mob, she was certain the rest of her life would be spent running. Until mob boss Humphrey DiEbola offers her a job.
Related: 10 Best Crime Novels About Deadly Secrets
DiEbola wants to retire, and Helen has all the talent and ruthlessness it would take to step into the forefront of his criminal empire. The first step to grooming her for success? Putting her in charge of his illegal cigar factory. But the underworld of Detroit is turned upside down when shots are fired at DiEbola's home during a poker game. Now police detective "Fang" Mulheisen must determine if Helen and her trigger-happy boyfriend are trying to take leaps up the crime ladder, or if someone else is making a play for the city.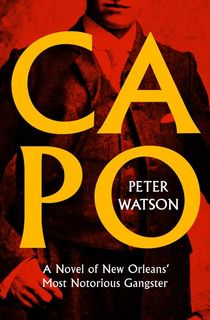 Capo
Looking for a gripping historical read based on true events? Sicily in 1879, Silvio Randazzo has been initiated into the Mafia after smuggling a severed human ear past the police. Antonio Greco is Italy's most fearsome Mafioso, and he's using the ear for a gruesome ransom. And Randazzo quickly "makes his bones" by committing his first vendetta killing.

One year later, Randazzo has claimed New Orleans as his new homeland. He gains traction in the American underworld by eliminating the rivals of Angelo Priola, New Orlean's most prominent gangster. The law draws closer to Greco as aspiring criminals make dangerous plays for Priola's turf, and Randazzo's ambition, cunning, and ruthlessness only grows. The path ahead of him is clear: soon he will be the boss of all bosses.