Crime fiction doesn't always get its due with high-minded critics and ultra-selective readers. But their biases are challenged by writers like Reginald Hill. Hill's deft prose, intricate plots, and electric dialog spiked with black humor set his work apart from the pulpy competition. Over the course of his accomplished career, Hill worked to elevate mystery and crime fiction and earn it the critical respect that he felt it deserved.
Related: The Man Who Smiled: 13 Thrilling Books by Swedish Author Henning Mankell
Born in 1936 in the English town of West Hartlepool, Reginald Charles Hill was the son of a rugby player father and a mother who devoured Golden Age mysteries. It was through his mother's love of mystery fiction that Hill first discovered the genre. As a young man, Hill studied English at St. Catherine's College, Oxford. He worked as a teacher throughout the 1960s and 70s, eventually serving as a lecturer at Doncaster College of Education. During this time, Hill also began publishing novels and short stories under a variety of pen names, including numerous entries in Hill's Dalziel and Pascoe series featuring Yorkshire investigators Andrew Dalziel and Peter Pascoe.
By the early 1980s, Hill was a serious force in crime fiction. He soon said goodbye to teaching and dedicated himself to writing full time.
In the years that followed, Hill published dozens of new works, expanding his well-known Dalziel and Pascoe series to over twenty novels and introducing readers to a new sleuth in the form of Joe Sixsmith. In 1996, BBC adapted Hill's Dalziel and Pascoe books for television. The TV program, entitled Dalziel and Pascoe, ran for eleven seasons. Hill received multiple awards for his literary output, including a CWA Gold Dagger Award and Diamond Dagger Award. In 2012, Hill passed away at his home at the age of 75.
With such a vast body of work, the question arises: Where does one begin with Reginald Hill? We've got you covered, detective. Below are 13 of the very best Reginald Hill books, including highlights from Hill's beloved Dalziel and Pascoe mystery series.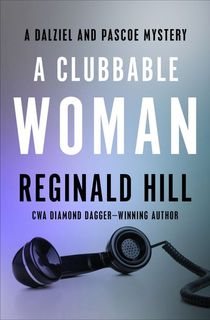 A Clubbable Woman
Hill was best known for his Dalziel and Pascoe series, which featured the case-cracking odd couple of Andrew Dalziel and Peter Pascoe. The sprawling series can be read in any order, but this is the book that started it all. As you follow Dalziel and Pascoe's intriguing investigation into the murder of a local rugby club member, you'll understand why this series took off with readers.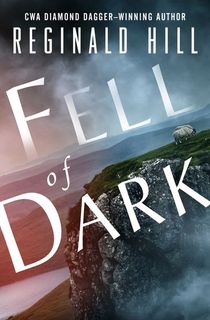 Fell of Dark
Hill's second published novel was actually written before his first. This earlier work is a great example of why Hill's crime fiction is so enduring. Fell of Dark weaves narratives together in a way that would be worthy of literary fiction—though Hill would likely argue that superior writing is just as much at home in crime fiction. Despite a crime writer's never-ending production schedule, Hill always managed to deliver great plots and fine prose.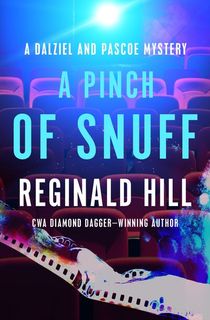 A Pinch of Snuff
In A Pinch of Snuff, Pascoe investigates the Calliope Kinema Club, a theater that specializes in scandalous adult movies. Following a tip from his dentist (what—don't you talk about adult films with your dentist?), Pascoe looks for a woman whose on-screen murder looked all too real. The woman turns up alive and well, but there's more going on here than meets the eye. Soon, the film in question is destroyed, the proprietor dies of a heart attack during an assault, and the theater itself is vandalized. It's up to Pasco, of course, to figure out what's going on.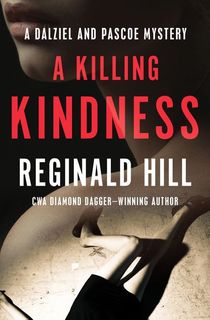 A Killing Kindness
Reginald Hill took his role as a writer seriously, and his novels have a literary flair that set him apart from his peers. In this sixth novel in the Dalziel and Pascoe series, a newspaper gets an ominous call from a stranger quoting Hamlet after a young woman is found strangled in a ditch. It won't be the last murder in the book—recurring killings put police superintendent Dalziel in a race against time. The fact that Dalziel doesn't agree with the methods his fellow investigators are using only complicates the situation.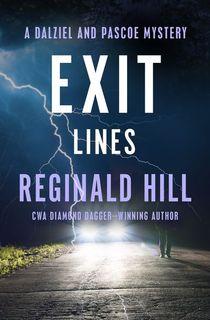 Exit Lines
The eighth Dalziel and Pascoe novel begins with three deaths on the same November night. All are old men, but their deaths don't initially seem to be connected: one is murdered, another is killed in a road accident, and the other one dies of causes unknown. Inspector Pascoe's investigation of the road accident brings him to police superintendent Dalziel, and together the two soon connect the final words of each of the three dying men, kicking off a superb mystery tale that is one of the best-loved in this celebrated series.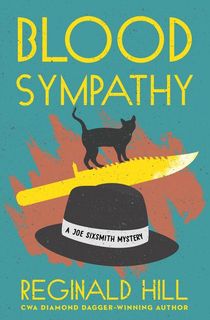 Blood Sympathy
Hill could have coasted on the success of his Dalziel and Pascoe series, but he refused to do so. Instead, he constantly wrote new books with new characters, some of whom became iconic in their own right. In Blood Sympathy, Hill introduces the character of Joe Sixsmith, a former lathe operator with a soft-spoken manner and a wealth of gold. Sixsmith is now working as a private investigator, employment that brings him into contact with the thrilling mystery at the heart of Blood Sympathy—and, over the years, enough additional mysteries to fill five more books in the popular Joe Sixsmith series.
Related: Splinter the Silence: 11 Gripping Val McDermid Books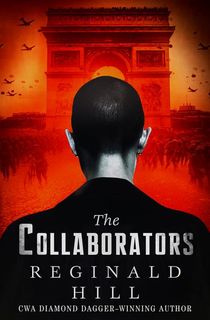 The Collaborators
Crime writers sitting on successful series like Hill's Dalziel and Pascoe will usually crank out a book a year to feed fan appetites. But Hill kept his series' schedule a little less demanding in order to produce other works, including the Joe Sixsmith crime novels mentioned above. In The Collaborators, Hill displays an impressive range as a writer as he weaves an epic tale of intrigue set in German-occupied France during World War II. The historical thriller follows two opposing figures, a lieutenant with the German intelligence tasked with tracking down collaborators in Paris and the wife of a Jewish resistance fighter, who together strike a bargain that has irreversible consequences. Hill's characters grapple with patriotism and practicality at a time when loyalties were most tested.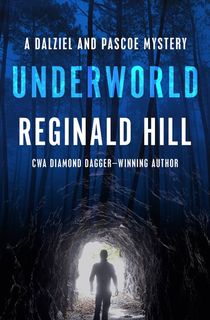 Underworld
In the tenth Dalziel and Pascoe novel, a prodigal son returns home to the rough-and-tumble mining town of Burrthorpe. The handsome Colin Farr has a troubled heritage, though—his late father is widely suspected of having murdered a little girl before taking his own life. Colin finds solace in his increasingly questionable relationship with Ellie, wife of Inspector Pascoe. Then a fresh murder rocks Burrthortpe, and all signs point to Colin and the man who did the deed. To solve this case, Pascoe and Dalziel must descend into Burrthorpe's depths to unearth the truth.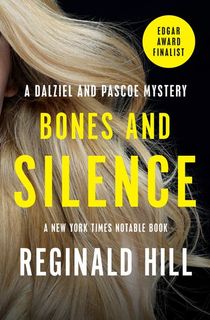 Bones and Silence
The police and investigators of Hill's novels are not straightforward heroes, and that makes his stories all the more interesting. Even main characters like Dalziel and Pascoe are not immune to serious character flaws. In Bones and Silence, the 11th book in the Dalziel and Pasco series, police superintendent Dalziel's drinking calls into question his belief that an "accident" he witnessed was actually a murder. It's a troubling obstacle in the midst of an urgent investigation: Dalziel and Pascoe are also racing to solve a killing and prevent a threatened suicide.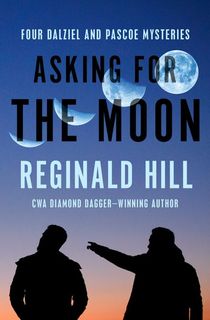 Asking for the Moon
If you're new to the Dalziel and Pasco stories, and your time is at a premium, then why not start off with this one. Asking for the Moon collects four stories that follow the sleuthing pair, from the moment that they met to the bond they share in what was (at time of publication, anyway) the future year of 2012. The first of the four novellas reveals how the two got along when they first encountered one another, and the last tells the futuristic story of the first murder on the moon. It makes the real 2012 seem boring, doesn't it?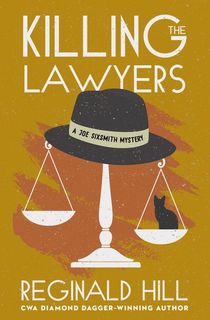 Killing the Lawyers
The third book in Hill's Joe Sixsmith series is arguably the best of them all. In Killing the Lawyers, Joe is tasked with helping a young track star who is being threatened by goons. The task is complicated, though, by the fact that Sixsmith has problems of its own: after being in the wrong place at the wrong time, he's under suspicion of murdering two attorneys. Jokes aside, that sort of thing is frowned upon.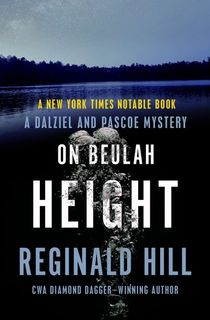 On Beulah Height
Seventeen novels and nearly 30 years into the Dalziel and Pascoe series, Hill still brought top-notch stories to the table. On Beulah Height is a late-career favorite of Hill fans that connects past and present crimes in a chilling tale of missing girls in a quiet England farm town.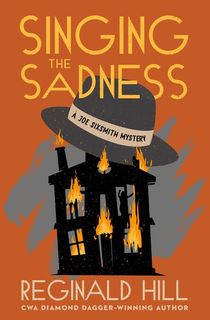 Singing the Sadness
In the fourth novel in the Joe Sixsmith series, the black British detective is caught up in the hatred and scandals of a small Welsh town. After rescuing a woman from a burning building, Sixsmith tries to piece together her story—she's barely alive and, for the time being, her identity is a mystery.
Quote featured in dek via The New York Times Book Review.
This post is sponsored by Open Road Media. Thank you for supporting our partners, who make it possible for Early Bird Books to continue publishing the book stories you love.