Thrillers and crime fiction novels don't always get a fair shake. For some critics, "thriller" is a pejorative. Even some authors seem to agree, cranking out books on the typical (for the genre) one-a-year schedule and producing some less-than-memorable prose. All of this makes the truly great writers of crime fiction, police procedurals, and thrillers even more important—which is why John Lawton has such a large and loyal following.
A stint in London publishing familiarized Lawton with the printed page before he ever sold his first novel, and an early career as a documentary film producer ensured close contact with nonfiction subjects—including history, which looms large in his novels. Everything changed in the mid-1990s, when his debut novel Black Out made Lawton a rising star in crime fiction. Black Out introduced Chief Inspector Frederick Troy and kicked off Lawton's very successful Inspector Troy series. It also introduced some of the elements that would characterize Lawton's output for decades to come—most notably, the use of historical settings.
Related: 17 of the Best Spy Novels for Espionage Lovers
Born in late 1949, Lawton never experienced the London Blitz and the darkest days of World War II. But careful research allowed him to convincingly set his first novel during this period, and later novels (both within the Inspector Troy series and outside of it) have taken readers to the 1930s, 1950s, and 1960s in various locations all over the world. Lawton has never quite fit the mold in crime fiction—readers had to wait more than a year between each entry in the Inspector Troy series, and Lawton himself is more of a recluse than a literary rock star. Nevertheless, his work is all the better for it.
Today, we're rounding up our favorite John Lawton books. Kicking off this list with a bang is Hammer to Fall, the newly released third entry in the Joe Wilderness historical thriller series. This highly anticipated novel opens in postwar London, where the swinging sixties are tempered by the insidious threat of the Cold War. Luckily for all of Britain, Joe Wilderness is there to keep a watchful eye on the enemy. Keep reading to learn more about Hammer to Fall, and discover more equally thrilling John Lawton books.
Joe Wilderness #3—Out Now!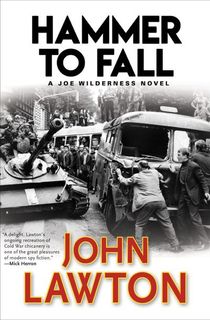 Hammer to Fall
"Lawton scores another hit" with his latest venture: a pulse-pounding thriller that tracks the exploits of Joe Wilderness, the globetrotting criminal-turned-spy (Publishers Weekly, starred review). It's the swinging sixties, and Wilderness has been sent to work on a trivial project in remote northern Finland after a failed mission made him the laughingstock of the British intelligence community. In the meantime, he's bored out of his mind. What's a disgraced spy to do? When Wilderness bumps into an old KGB buddy who appears to be snooping around the Finnish production of cobalt—an essential element in the production of atomic bombs—he can't help but do some covert investigating, sparking an unpredictable chain of events that will lead all the way back to Britain.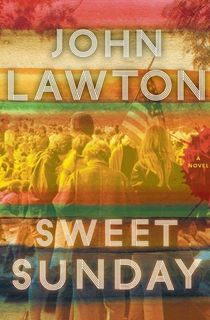 Sweet Sunday
In Sweet Sunday, Lawton takes readers back to the pivotal summer of 1969. The tumultuous twilight of the 1960s is the backdrop for the story of Turner Raines, a ne'er-do-well who, after failing his way through various aborted careers, has finally found his calling as a private investigator who specializes in dragging draft-dodgers back from Canada. When Turner's journalist friend is murdered on one of his sojourns to our neighbor in the north, Turner embarks on an investigation that is a quite bit more thrilling than his usual peacenik-retrieval routine.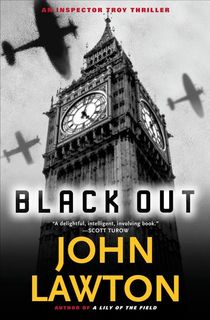 Black Out
Inspector Frederick Troy, the most famous of Lawton's creations, makes his debut in this 1994 novel. Set in London during the Blitz, the story follows Troy as he uncovers secrets and corruption in London and beyond—all the way up to the Allied High Command. This wasn't just Inspector Troy's first book: it was Lawton's first book, too, and its positive reception and financial success set the stage for one of the most important careers in modern crime fiction.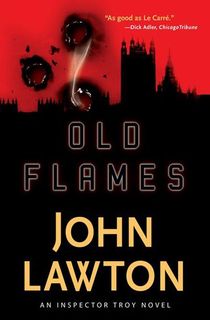 Old Flames
Inspector Troy is back in this sequel to Black Out, which fast-forwards from World War II to the 1950s. In Cold War-era London, Inspector Troy finds corruption in the MI6 and longing in his own heart. Involved in both is Larissa Tosca, who is ex-U.S. Army, an ex-lover of Troy's, and a current KGB agent. (Hope you like old flames—Inspector Troy has more of them than just Tosca!)
Related: The Eagle Has Landed: 13 Riveting Jack Higgins Books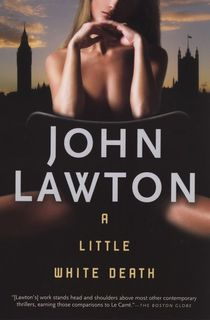 A Little White Death
The third Inspector Troy novel is set in the 1960s. Troy has moved up in the world and is now chief detective, but he finds himself uncomfortably close to controversy when his friend ends up in a sex scandal similar to the real-life Profumo affair, complete with fears of Russian spying. Readers, by the way, should not feel compelled to read the Inspector Troy novels in order. While doing things that way can be rewarding, it's not necessary to know what happened in Black Out or Old Flames to appreciate A Little White Death, and the same is true for the rest of the series.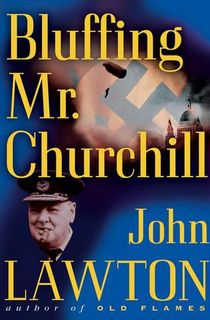 Bluffing Mr. Churchill
Published as Riptide in the U.K., this fourth novel in the Frederick Troy series hops backwards in the timeline: it's set in 1941 and functions as a prequel to Black Out (though, again, the books can really be read in any order). Looking to reunite with an American spy who fled Nazi Germany, American and British intelligence officers scour Britain. When people start dying, they decide to call in—you guessed it—Inspector Troy.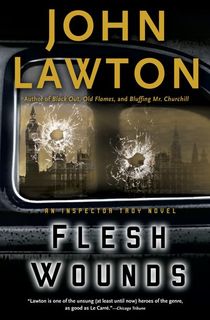 Flesh Wounds
In Flesh Wounds, an old flame (Troy seems to have a lot of them) is back in London. But she's not single anymore: she's now the wife of an American politician, and a potential future First Lady to boot. A handler has come along to make sure no romantic antics wreck her husband's planned presidential run. But then the handler is murdered—the first of many victims. Bodies turn up across London, brutally dismembered in an eerily similar fashion. Is a serial killer on the loose? And does the trail of blood lead back to Troy's own police force?
Related: Department Z: 11 Thrilling John Creasey Books That Pack a Punch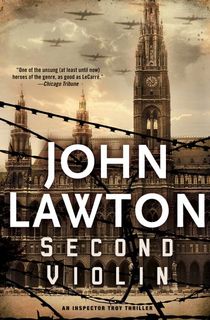 Second Violin
Second Violin turns back the clock yet again, taking readers to 1938, when the start of the Second World War loomed on the horizon. With tensions running high and Britain preparing for war, fresh-faced Frederick Troy is tasked with rounding up Italian and German undesirables in London. But complications soon arise: Troy's own Austrian-born brother is on the list, and London rabbis are suddenly turning up dead.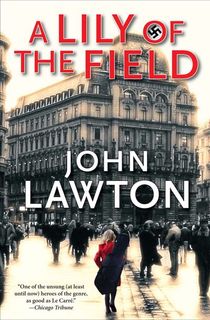 A Lily of the Field
A Lily of the Field is the most sweeping in scope of the Inspector Troy novels, and it's also arguably the best. Spanning the years 1934 to 1948 and set in a handful of locations as diverse and far-flung as New Mexico and Auschwitz, this novel nails the historical moment and delivers a classic Troy mystery along the way.
Friends and Traitors
After a seven-year break from the series, Lawton returned to his most famous character in typically thrilling fashion. Set in the late 1950s, this novel takes Troy to Vienna—where a run-in with an old friend leads to an MI5 agent's death and puts the suspicion on Troy himself. It's a classic thriller trope, and Lawton makes excellent use of it.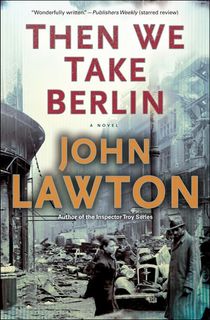 Then We Take Berlin
Then We Take Berlin introduces us to Joe Wilderness (heck of a name, right?), an orphan and a two-bit crook who's drafted into Britain's Royal Air Force. Later pulled into the MI6 fold, Wilderness becomes a street-smart spy in occupied Berlin. What he learns will matter again 15 years later, when he starts working a new scam in his adopted home city in the 1960s.
Related: Dead Before Dying: 12 Pulse-Pounding Deon Meyer Books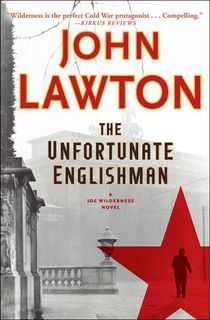 The Unfortunate Englishman
In this sequel to Then We Take Berlin, Lawton continues the Joe Wilderness saga and takes readers back to 1960s Berlin for a Cold War thriller full of spy games. The plot hinges on a secret spy exchange: one Soviet agent for one unfortunate Englishman.
This post is sponsored by Open Road Media. Thank you for supporting our partners, who make it possible for Murder & Mayhem to continue publishing the mystery stories you love.