If you weren't aware today is Sherlock Holmes' birthday, you are not alone. The simple fact of when he was born is– like so many of his cases– a more complicated matter than it seems. But the experts have put their minds together, turned over the literary clues, and decided that the infamous private eye was born January 6, 1854– making today his birthday.
Related: 10 Thrilling Sherlock Holmes Books
Though they may have made some leaps along the way, they have put forth an entirely plausible case for why today is the big day. Most of their reasoning comes from Christopher Morley, a literary essayist who founded the Baker Street Irregulars fan group. Started in 1934, Morley's Baker Street Irregulars is named after the term of endearment Holmes so often used to refer to a slew of misfits who helped him in his various cases.
As the story goes, Morley believed that it was significant that Holmes quotes Shakespeare's Twelfth Night play two times over the course of his adventures, unlike other Shakespeare plays he only quoted once. Morley decided that this reference was linked to Holmes' birthday and that it meant that Holmes was born on the twelfth night of Christmas, or January 6.
This theory is further backed up by the story in Sherlock's last case, The Valley of Fear, in which Holmes is in a foul mood on the morning of January 7. Some have speculated that his dark mood was the result of a little too much reveling the night before, on what they presume to be his birthday.
Related: 14 Sherlock Holmes Gifts for the Supersleuth in Your Life
Whether or not you believe these modern sleuths, the occasion gives mystery fans the chance to celebrate the enigmatic detective. Known for his brilliant and unconventional methods, offbeat personality, and memorable quotes, Sherlock Holmes became a much loved literary figure. With the ever-loyal Doctor Watson at his side, Holmes embarked on many mysterious adventures.
Related: The Criminal Twin of Sherlock Holmes
One of Sir Arthur Conan Doyle's most famous creations, Sherlock Holmes first appeared in A Study in Scarlet in 1887. Reappearing in a total of four novels and 56 short stories, Holmes kept fans entertained by unwinding all sorts of unpredictable mysteries. He last appeared in The Case-Book of Sherlock Holmes, a set of short stories published in 1927.
Related: 12 Books for Sherlock Holmes Fans
Conan Doyle's Sherlock Holmes mysteries came to be extraordinarily popular, and some credit him with making the most famous literary detective. His mysteries went on to serve as the inspiration for countless plays, television series, and movies.
Adaptations have continued to be produced and enjoyed by audiences. Holmes has been depicted on-screen more than 254 times, and has been portrayed by stars like Christopher Plummer and Jeremy Brett. Recent takes on the classic detective include highly acclaimed hits, like the 2009 film Sherlock Holmes, starring Robert Downey Jr., and the 2010 television series Sherlock, starring Benedict Cumberbatch. Enduring in popular culture, Sherlock Holmes has shaped the mystery genre.
Related: The 8 Best Sherlock Episodes to Jump-Start Your Obsession
More than a century later, any excuse to celebrate the legendary detective seems like a good one. So happy birthday Sherlock Holmes!
Celebrate another year of Sherlock Holmes with one of your favorite mysteries below.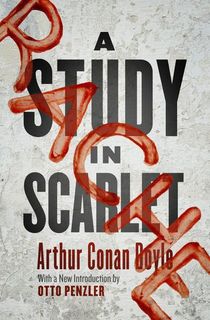 A Study in Scarlet
The first Sherlock Holmes mystery brings together the famous consulting detective and Dr. Watson to solve a puzzling series of deaths linked together by a mysterious word scrawled in blood.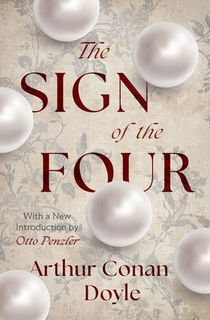 The Sign of the Four
A house call to Holmes and Watson over a series of pearls a woman receives each year from an anonymous mailer turns into an exciting trip through the British Empire, in one of Arthur Conan Doyle's most thrilling mysteries.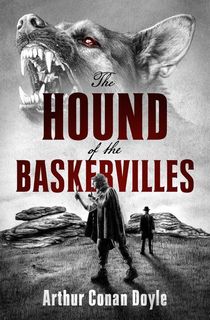 The Hound of the Baskervilles
When an age-old curse claims another victim, Holmes and Watson are on the case. Though the illusive and monstrous hound rumored to live on the Baskervilles' land appears to have killed again, once Holmes starts digging it seems that something more sinister might be at work.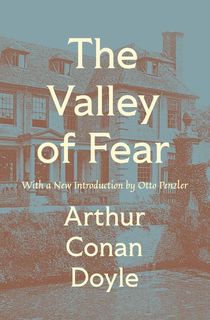 The Valley of Fear
Revealing the history behind Holmes and Professor Moriarty's rivalry, The Return of Sherlock Holmes presents a case that unwinds the past.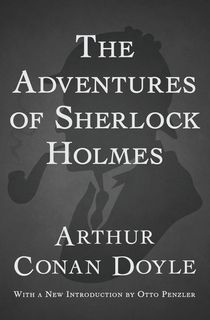 The Adventures of Sherlock Holmes
With twelve different cases, this collection of short stories is filled with twists and turns.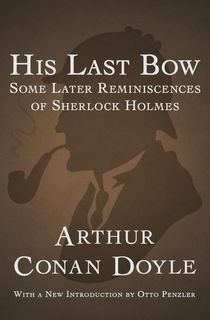 His Last Bow
With eight short stories included, His Last Bow has the "perfect bite-size treats . . . you'll be hooked inside two pages" (The Independent).
Via: [cityroom.blogs.nytimes.com, inverse.com]
This post is sponsored by Open Road Media. Thank you for supporting our partners, who make it possible for Murder & Mayhem to continue publishing the mystery stories you love.
Featured still from "Sherlock Holmes" via Warner Bros.