There's something truly tantalizing about mysteries set in the Victorian era. On one gloved hand, it was a time of aristocratic etiquette and a strict moral code. On the other, society's criminal underworld thrived, with madmen like Jack the Ripper on the prowl. The best Victorian mysteries expose this tale of two cities, peeling back the genteel veneer to reveal not only a breach in decorum, but truly dark and depraved behavior.
In the beguiling Victorian mysteries below, bluebloods and commoners alike fall victim to human vice. From a deadly plot involving Queen Victoria and Charles Darwin's theory of evolution to a deranged killer who silences his victims with wire, these evocative tales set in the late 19th century will draw you in and keep you reading long into the night.
The Darwin Affair
The year is 1860, and Chief Detective Inspector Charles Field is stationed on the streets of London. In rapid succession, two shocking acts of violence occur: an attempt is made on Queen Victoria's life, and a rogue pickpocket is gruesomely murdered. Are these crimes connected? Inspector Field believes so, and his investigation takes him all over England as he uncovers a deadly and dizzying plot that connects the publication of Charles Darwin's On the Origin of Species to kidnapping, arson, and a madman on the loose. Hailed by The Wall Street Journal as "breathtaking from start to stop" and rich with cameos by real-life historical figures, Tim Mason's The Darwin Affair is a vividly constructed Victorian thriller that reads like a modern-day mashup of Charles Dickens and Arthur Conan Doyle. You can practically hear the horse-drawn carriages clatter down the cobblestone streets.
Related: The Mystery of Edwin Drood: The Eternal Literary Enigma of Charles Dickens' Unfinished Final Novel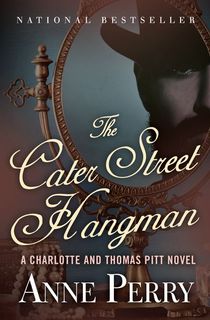 The Cater Street Hangman
The first installment in Anne Perry's bestselling Victorian mystery series opens with a startling death: that of the Ellison family's young maid. She was strangled with cheese wire, the third such victim to fall prey to the Cater Street murderer. Rattled to their core, the Ellisons call on the London police to solve the mystery, and they send out Inspector Thomas Pitt, one of the Big Smoke's finest detectives. At first, Thomas clashes with Charlotte, the Ellisons' outspoken daughter. But their sparring soon gives way to a deeper connection. With rich period detail, a budding romance, and suspense aplenty, it's no wonder Edgar Award winner Anne Perry expanded Charlotte and Thomas Pitt's story—the series now comprises of 32 books and counting.
Related: 8 Anne Perry Books About Sleuths and Murders of the Past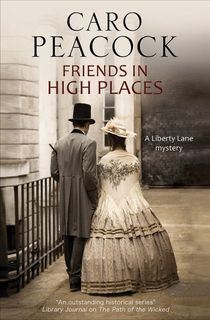 Friends in High Places
Private investigator Liberty Lane has been hired for an undercover mission: escort a Frenchman to the Hague, where he will deliver documents vital to the trial of Napoleon Bonaparte's nephew in the wake of the nephew's failed attempt to seize control of France. However, the plan is thrown into disarray when Liberty's employer, a novelist and patron of the arts, finds a body hanging in her mansion attic. Not one to let a killer roam free, Liberty vows to uncover the truth and is plunged into a high-stakes web of political intrigue, espionage, and murder.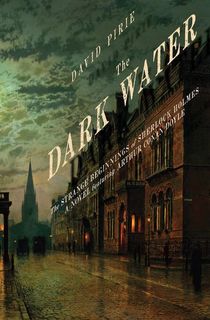 The Dark Water
David Pirie channels his vast knowledge of Sir Arthur Conan Doyle and Sherlock Holmes to conjure this entrancing historical mystery. Sir Conan Doyle based his iconic literary sleuth on the real-life surgeon Dr. Joseph Bell. Bell's renowned deduction skills and familiarity with human anatomy made him a pioneer in the field of forensics. He offered his expertise in several homicide investigations—including the case of Jack the Ripper. In this darkly thrilling story, Doyle and Bell join forces to tackle all manner of mysteries, from a superstitious town terrified of the Dunwich witch to the apprehension of serial killer Thomas Neill Cream. A fictional take on real people, places, and events, this atmospheric tale casts a lovely spell.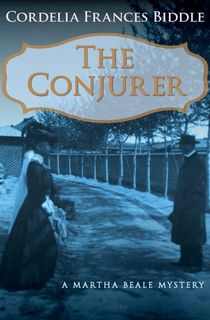 The Conjurer
In 1840s Philadelphia, a woman breaks free from her sheltered life in order to deduce the fate of her missing millionaire father, Lemuel Beale. When Lemuel vanishes, leaving behind his rifle, daughter Martha refuses to believe the worst. Thinking her father may be alive somewhere, she gains the help of Thomas Kelman, the mayor's aide. Thomas is investigating the slayings of young prostitutes in the city's slums, and his prime suspect is a newly arrived clairvoyant who can supposedly communicate with the dead. Does Lemuel Beale's disappearance have anything to do with these bizarre events? Or was the missing millionaire the target of a business scheme gone wrong? Martha won't rest until she finds out.
Related: Historical Mystery Master Cordelia Frances Biddle's Greatest Inspirations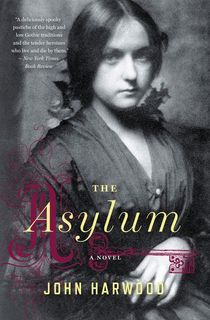 The Asylum
A chilling case of mistaken identity lands a young woman in peril in this addictive Victorian Gothic novel. To her utter confusion, Georgina Ferrars wakes up in an asylum with no memory of how she got there. A psychologist informs the bewildered patient that she voluntarily checked herself into the asylum under the name Lucy Ashton. Soon thereafter, she suffered a seizure. When Georgina insists that the doctor must have confused her with someone else, the doctor sends a telegram to her uncle, who confirms that Georgina is safe at home with him in London. This disturbing revelation prompts Georgina—if that is her real name—to embark on a desperate investigation into the events of the past few weeks. The only problem is, her voluntary stay at the asylum has just become involuntary...
Fingersmith
Sue Trinder has had an unusual upbringing. Raised at a baby farm, she now considers the proprietor and her ragtag team of petty thieves family. And it's out of familial obligation that Sue agrees to the mother of all scams—one that involves conning a naive gentlewoman into relinquishing her fortune, then committing her to an asylum. If they pull it off, the transient thieves—better known as fingersmiths—will be set for life. But when Sue finds herself in an unexpected love triangle, she'll have to choose where her loyalty lies. Nothing is as it seems in this twisty novel set in the slums of Victorian London.
Alias Grace
In 1843, real-life Canadian maid Grace Marks was sentenced to the gallows for her involvement in the double murder of her employer and his mistress. Her sentence was later commuted to life imprisonment for her ambiguous role in the brutal slayings, and she spent the next three decades being shuffled between jails and asylums. Booker Prize-winning author Margaret Atwood reimagines this true crime enigma in her novel Alias Grace. Dr. Simon Jordan, an earnest young psychologist, interviews Grace behind bars in an attempt to learn more about mental illness. His interview gets at the question on everyone's mind: Was Grace an unwitting accessory to a gruesome crime and thus a victim herself, or a conniving, cold-blooded murderer?
Oscar Wilde and a Death of No Importance
Gyles Brandreth has concocted a zany historical mystery starring none other than literary giants Oscar Wilde and Sir Arthur Conan Doyle. Wilde's poet friend Robert Sherard narrates as the sleuths look into the death of a young male prostitute. When Wilde and Doyle arrive at the scene of the crime, the body is gone and the scene has been wiped clean save one blood splatter mark high on the wall—a bizarre detail in a case where each new clue proves more puzzling than the last. In Brandreth's fictional world, Billy Wood's murder case serves as the inspiration for Wilde's Gothic novel The Picture of Dorian Gray.
Related: 12 Books for Sherlock Holmes Fans
His Bloody Project
In 1869, 17-year-old Roderick Macrae brutally murdered three people in his desolate Scottish farming community. How and why would a shy, intelligent teenager commit such a heinous crime? Presented as a collection of documents discovered by the author, this epistolary mystery novel collects Macrae's memoir, letters, medical reports, psychological evaluations, and a courtroom transcript from the trial to create a multilayered narrative and a truly immersive book that reads like a true crime case rather than fiction. A unique meditation on crime and poverty, His Bloody Project was a finalist for the Booker Prize.
The Convictions of John Delahunt
Another Victorian mystery that blurs the line between reality and fiction, The Convictions of John Delahunt is a fictionalization of true events that occurred in Dublin in the 1840s. Living in squalor, John Delahunt accepts a job as an informant for the government. When he realizes he's paid more lucratively for witnessing violent crimes, Delahunt begins committing sordid acts himself, and is eventually sentenced to hang for the murder of a child. Gripping and sophisticated, this novel delves into Delahunt's downward spiral from impoverished student to cold-blooded killer.
This post is sponsored by Algonquin Books. Thank you for supporting our partners, who make it possible for Murder & Mayhem to continue publishing the mystery stories you love.
Featured photo: Eva Dang / Unsplash