A native of Galway, Ken Bruen has become one of Ireland's most celebrated crime novelists, winning the Shamus, Macavity, and Barry Awards—not to mention earning Edgar Award nominations for his novels The Guards and Priest.
Some of Bruen's best-known mysteries are those revolving around Jack Taylor, the disgraced former police officer who channeled his crime-solving skills into a new career as a private investigator. Beginning with 2004's The Guards, Taylor's cases have been the subject of more than a dozen books, some of which have even been adapted to a television series that stars Iain Glen in the role of Jack Taylor.
Set in Bruen's hometown of Galway, the Jack Taylor novels tackle numerous social issues, including murder, kidnapping, arson, Taylor's struggles with alcohol and drug addiction, immigration, the role of the Catholic Church in contemporary Irish society, and the so-called "Celtic Tiger" that was Ireland's booming economy from 1994 to 2007.
With the new release of A Galway Epiphany, the latest installment in Bruen's Jack Taylor series, there's no better time to explore the best books in this superlative series from the man who The Irish Times has nicknamed "the Godfather of the modern Irish crime novel."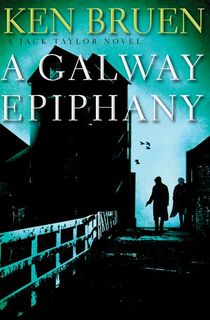 A Galway Epiphany
In the 16th and latest Jack Taylor book, our put-upon hero is finally ready to retire. He's found a country house and has plans to settle down far away from the mean streets of Galway. He just has to take one last trip into the city to tidy up his affairs—a journey that ends in disaster when Taylor is hit by a truck and plunged into a coma!
Upon awakening, he finds himself in the midst of an uproar. People are calling his survival a miracle, and the two children who tended to him saints. But who were they, and what does any of this have to do with an arsonist and an order of nuns? I guess you'll have to read the book to find out…
The Guards
If you're new to Ken Bruen's Jack Taylor books, there's no better place to get started than where it all began. In The Guards—a 2004 Edgar Award finalist for Best Novel—we're first introduced to disgraced ex-cop Jack Taylor as he investigates an apparent suicide, putting him in the crosshairs of a sinister conspiracy.
Priest
The decapitation of a priest in a confessional sets off Ken Bruen's fifth Jack Taylor book, which sees the hard-drinking private detective searching for clues in the dark underbelly of the Catholic Church—and possibly running afoul of an actual exorcism. Winner of the Barry Award and the second of Bruen's novels to be nominated for an Edgar Award, Priest is considered one of the best—and darkest—of the Jack Taylor books.
Cross
The opening pages of Cross find Jack Taylor at one of his lowest points. His surrogate son is lying in a coma, and a young boy has been crucified in Galway. As Taylor looks into the boy's death, he finds more than he bargained for—and a killer whose dark work is only beginning—in this "gripping story of guilt and redemption" (The Independent).
Related: 7 Mysteries Set in Ireland
The Devil
Jack Taylor's attempt to leave Ireland behind for the promising shores of America ends at customs—and his latest attempt at sobriety ends at the airport bar, where he meets a charming stranger who seems to know just a bit too much about him. Could the enigmatic "Mr. K" be Jack Taylor's Moriarty? Could he, in fact, be the devil himself?
As those around him start succumbing to tragedies that seem to be engineered by Mr. K, and Taylor dives deeper into the bottle, he prepares to face his most diabolical foe to date in this "atmospheric, metaphysically tinged" (Publishers Weekly) eighth novel in the Jack Taylor series.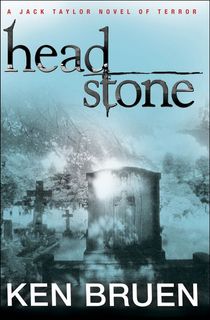 Headstone
Shelf Awareness called the ninth Jack Taylor novel "a nonstop rampage of intrigue, mayhem, lunacy and dark-dark-dark humor." A group called Headstone is committing seemingly random acts of violence in Taylor's home city of Galway—and Taylor himself has become the group's latest target. He'll have to rely on his own brutal brand of justice if he wants to survive.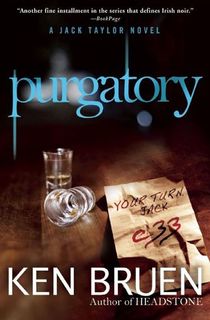 Purgatory
A twisted vigilante killer is leaving taunting notes signed C33—notes that are all addressed to Jack Taylor. What does the killer want, and what can explain the connection with an eccentric tech billionaire who has been buying up property all over Galway? Jack Taylor will have to find out the answer to both questions if he hopes to survive and bring the killer to justice in this gripping book in which "noir fans will find what they love" (Booklist).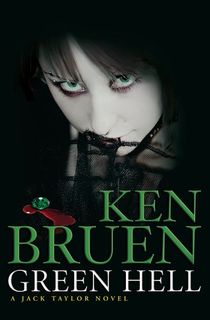 Green Hell
Jack Taylor's closest friends are either dead or estranged, and his vendetta against a literature professor with wealthy friends and violent extracurriculars threatens to be his final undoing. To crack the case and come out the other side alive, he'll need the help of an unexpected sidekick—an American student on a Rhodes Scholarship who has decided to write Taylor's biography—as well as a goth girl named Emerald, who may hold the final piece to the puzzle.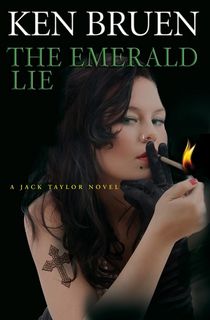 The Emerald Lie
Emerald is back in the gripping 12th Jack Taylor novel. After the events of Green Hell, Jack just wants to get back to his regular life. His latest case is an attempt to bring justice to the perpetrators of a brutal rape and murder, even while a serial killer called "the Grammarian" has the city paralyzed with fear. The return of the enigmatic Emerald, however, will pull Taylor into something much more than he bargained for in this book laced with "the kind of gallows humor heard only at the foot of the gallows" (The New York Times Book Review).
Related: 13 Must-Read Mystery and Thriller Authors Like Tana French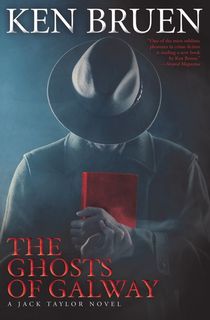 The Ghosts of Galway
Jack Taylor is recovering from a suicide attempt and trying to earn money as a security guard when his boss hires him to track down a heretical book in the possession of a rogue priest. "Although everything Taylor touches seems to turn to ash," Publishers Weekly writes, "he embodies such humanity that readers will be unable to resist rooting for him."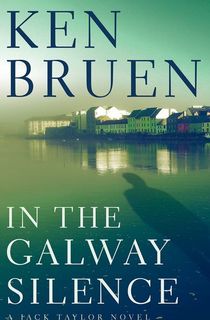 In the Galway Silence
After a tough life, Jack Taylor thinks that maybe, at last, the hardest thing he's going to have to deal with is looking after his new girlfriend's nine-year-old kid. That is, until he gets roped into investigating the chilling double murder of twins in this book that was selected by The New York Times as one of the best crime novels of 2018.
Related: DCI Karen Pirie: Meet Val McDermid's Steely Edinburgh Detective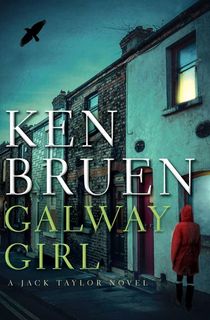 Galway Girl
Three killers are targeting Galway's police force, but their real target is Jack Taylor, a man left in the rubble of a harrowing personal tragedy and struggling to get his life together through a haze of drugs and Jameson. Fortunately, as The New York Times Book Review writes, "They don't come much tougher than Ken Bruen's Irish roughneck, Jack Taylor," and crime novels don't get much more gripping than this.
This post is sponsored by Open Road Media. Thank you for supporting our partners, who make it possible for Murder & Mayhem to continue publishing the mystery stories you love.