Fans of Lee Hollis are probably already aware that the popular author is actually more than one person. Rick Copp was already a successful Hollywood screenwriter with credits stretching back to TV's The Golden Girls through titles like The Brady Bunch Movie, Scooby-Doo, Femme Fatales, and more when he wrote his first mystery novel, featuring the former child star of an '80s sitcom who went on to solve several Hollywood mysteries.
It wasn't until Copp's sister, Holly Simason, won an award for her cooking column in their hometown newspaper that Lee Hollis was born. Copp saw his sister's talent at writing recipes and had the idea of combining those with his whodunit novels—the result was the popular Hayley Powell Food & Cocktails Mystery series.
Related: Take a Bite Out of Crime: 11 Culinary Cozy Mysteries Bursting with Recipes for You to Try Out
The series was an immediate hit, thanks in no small part to the mouth-watering recipes from Hayley's kitchen that were included in each volume. A single mom in Bar Harbor, Maine who takes over the local newspaper's cooking column only to find herself embroiled in murder mystery after murder mystery, Hayley became an immediately popular protagonist, as well.
With fourteen books and counting chronicling Hayley Powell's adventures both in the kitchen and on the case, the latest volume is Death of an Italian Chef, which sees a murder in Bar Harbor's newest fine dining establishment…
Death of an Italian Chef
When a restaurateur from New York opens a new Italian restaurant in Bar Harbor, not everyone in the sleepy Maine town is pleased. At least, that's all Hayley can assume when the chef turns up dead in his hospital room, seemingly from complications surrounding a heart attack. But Hayley's brother, who was sharing the room, tells a different story. He says that someone came in and took care of the volatile chef, and whoever it is may have set their sights on Hayley next…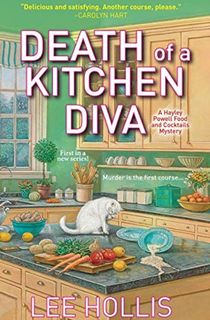 Death of a Kitchen Diva
For those who're new to the world of Hayley Powell, her delectable recipes, and the devious murders that she solves, the best place to start is where it all began, with Death of a Kitchen Diva, the first book in the Hayley Powell Food & Cocktails Mystery series. When Hayley gets an unexpected gig as the food columnist for the Island Times, it seems like a promising start—until a rival food writer is found dead in a bowl of Hayley's clam chowder. Suddenly finding herself suspect number one, Hayley must race to clear her name by solving the murder… which will prove to be the first of many.
Related: 10 Quirky Animal Cozies for the Pet-Loving Mystery Reader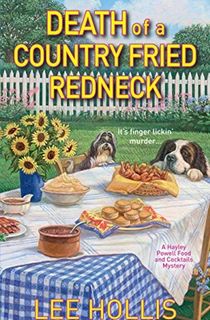 Death of a Country Fried Redneck
Hayley seems to be hitting it off with country music sensation Wade Springer, who has recently made his way into Bar Harbor. Unfortunately, she's about to have more on her mind than affairs of the heart—or stomach—when his tour bus is torched and one of the roadies winds up dead, his mouth stuffed with one of Hayley's fried chicken legs. The victim had plenty of enemies, but only one of them is the killer. Hayley needs to find out who before her romance gets derailed. Permanently.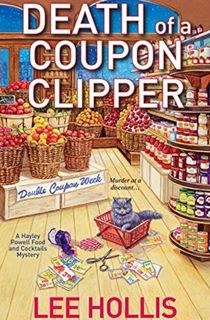 Death of a Coupon Clipper
Hayley Powell could really use the extra money that she would get if she wins the new coupon-clipping reality TV show that has come to Bar Harbor. But is she desperate enough to have resorted to murder? She knows better, but no one else seems to when her rival on the show is found with a pair of scissors stuck in her back. Now Hayley has to clear her name once more while trying to find the real culprit before anyone else in Bar Harbor ends up on the cutting room floor.
Related: 9 Delightful Cozy Mysteries for the Aspiring Poirot or Miss Marple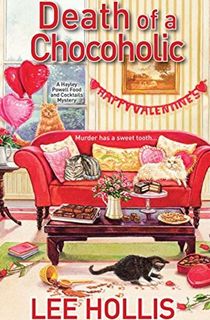 Death of a Chocoholic
Plus-sized chocolatier Bessie Winthrop's made-to-order chocolates have won her a lot of fans, but she also has a surprising array of enemies, as Hayley Powell finds out after the confectioner perishes of what looks, at first, like a heart attack. Hayley has her doubts, however, and what was supposed to be a quiet Valentine's Day at home soon turns into yet another murder mystery as Hayley tries to find the killer before they turns their sights on her…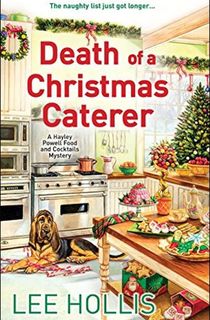 Death of a Christmas Caterer
Holiday parties can be murder, but not usually like this. When renowned caterer Garth Rawlings is found dead in his kitchen, Hayley Powell has a bigger problem than finding a replacement to cater the office party at the Island Times. Like finding out who would want to do the caterer in right before the holidays, and whether there's any chance of them striking again before the start of the New Year.
Related: Merry Mischief: The 13 Best Christmas Mystery Books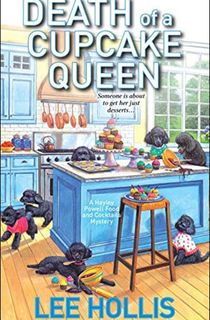 Death of a Cupcake Queen
From prom queen to cupcake queen, Ivy Foster seemed to have it all—and she wasn't afraid to flaunt it over Hayley Powell. She was one of the trio of mean girls who tormented our protagonist during her school days. At the high school reunion, however, Ivy is found murdered, with her cupcakes scattered on the floor around her. Is someone settling an old score, or is the motive much more recent? Hayley will have to find out before more murders wind up on the menu.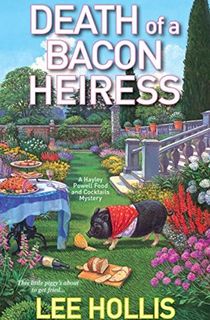 Death of a Bacon Heiress
People make their money in a lot of different ways, and for Olivia Redmond of the Redmond Meats empire, her family made their fortune in bacon. That isn't how she meets her end, however. Instead of sizzling strips of delectable pork, she perishes as a result of cold-blooded murder, shortly after offering Hayley a plum writing gig with an impressive paycheck. Career woes are the least of Hayley's worries, however, as she'll need to trim down a long list of possible suspects to find out who did the bacon heiress in—and why.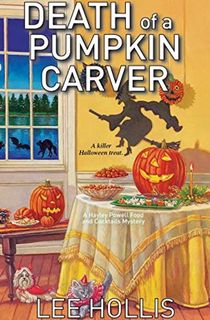 Death of a Pumpkin Carver
Halloween is a time for spooky happenings, and for Hayley Powell, nothing could be spookier than her ex-husband rolling back into town. That is, until her ex's uncle winds up dead in the town cemetery, having arrived there a little early for his own burial. Now Hayley's ex is the most likely suspect, and in order to clear his name, she'll have to find out who the real killer is before Halloween in Bar Harbor gets a whole lot scarier than it's ever been before.
Related: 11 Halloween Cozy Mysteries for a Night of Delightful Thrills and Chills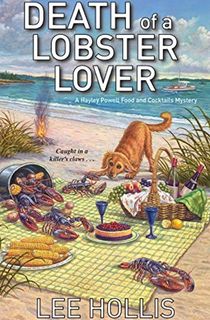 Death of a Lobster Lover
Through it all, Hayley has enjoyed the support of her two best friends, Libby and Mona. When the trio decide on a girls' retreat to the fishing town of Salmon Cove, they're expecting bonding and some quality "me time." What they aren't expecting is for Libby to fall head-over-heels for a handsome tourist—certainly not one who winds up murdered the next morning. It seems the town's Lobster Bake has cooked up more than a few crustaceans, and Hayley may have to go undercover to root out a murderer before one of her best friends joins her new beau on the slab.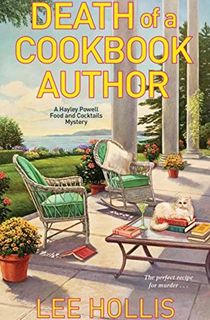 Death of a Cookbook Author
For Hayley Powell, what could be better than a gathering of some of the leading cookbook authors in the world at her idol's seaside estate? Except, of course, that Hayley gets food poisoning her first night there. And while she's recuperating, she might just overhear a murder plot. When a body turns up the following day, she'll have to figure out who's to blame before any of the other recipe writers begin turning their final pages.
Related: 9 Fun and Quirky Whodunits by Female Mystery Authors