Everyone loves a good mystery, especially when the story gives you the chance to solve the case right alongside detectives. There are few things more satisfying than when everything comes together at the end, and you realize all the small details along the way meant something. If you're looking for a good book to exercise your brain and keep you engaged all the way through, this is the list for you. From the hidden secrets in a 14th-century abbey to a sweltering hot courtroom in the 1920s to a futuristic world where the line between fiction and reality is constantly blurred, here are 11 literary mysteries for the high-minded sleuth.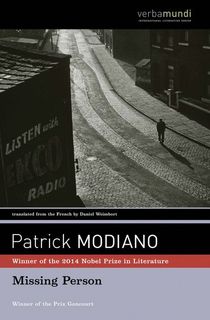 Missing Person
Detective Guy Roland has solved many mysteries in his career, but the only one he can never seem to crack is his own. Guy has suffered from the effects of amnesia for the past 10 years and cannot recall a single thing about who he was or what he was doing during the years of the Nazi occupation of Paris.
After the detective agency he worked for closes, Guy begins a search through his old boss Hutte's files for any possible clues to his identity. When a promising lead finally emerges, Guy finds himself on an international search as his memories slowly start to reemerge.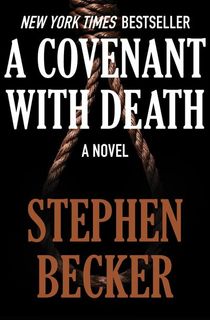 A Covenant with Death
At the end of a warm spring day in 1923, Louise Talbot is found strangled to death. Her small southwestern town is shocked, and when her affair with another man is revealed, suspicion quickly turns to her husband.
As Bryan Talbot's trial begins, Judge Ben Lewis—freshly appointed to the bench—struggles with whether or not he is capable of sentencing a man to death. When a shocking revelation turns the whole case on its head, Ben will have to question everything he knows about what it means to uphold the law and what truly defines justice.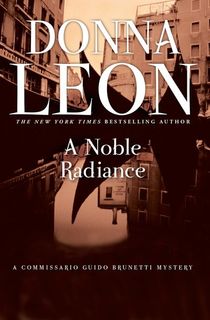 A Noble Radiance
When a body is discovered just outside Venice with a ring tied to the unsolved kidnapping of a member of the prominent Lorenzoni family, Commissario Guido Brunetti is called in to take on the case. To discover the truth, he must dive deep into the world of the Venetian aristocracy.
As the Lorenzoni's secrets begin to come to light, Comissario Brunetti realizes murder may just be the tip of the iceburg. In the seventh entry in her detective series, Donna Leon guides her readers through the streets of Venice where even the smallest detail could be a clue to the mystery.
The Name of the Rose
In 1327, Brother William of Baskerville arrives at a wealthy abbey to investigate charges of heresy against a group of Benedictine monks. Suddenly, residents of the abbey are dropping dead left and right, and Brother William must figure out who would want the monks dead, and why. He must rely on his knowledge of the writings of Aristotle and biblical analysis to find the truth. Acclaimed author Umberto Eco's debut novel has more twists and turns than the abbey's own mysterious labyrinth.
Special Topics in Calamity Physics
Written in the style of a syllabus for an English literature course, Special Topics in Calamity Physics tells the story of Blue van Meer, an intellectually gifted student and film buff as she spends her senior year at the elite St. Gallway School. She soon finds friends in a group of rich, popular and somewhat eccentric teens who call themselves the Bluebloods. The clique are especially close to film-studies teacher Hannah Schneider, who Blue finds especially captivating.
When Hannah's friend and then Hannah herself are found dead, Blue takes up the case. Armed with her vast array of knowledge, Blue believes she can solve the mystery. But will book smarts be enough to lead her in the right direction?
The 7 1/2 Deaths of Evelyn Hardcastle
At 11 pm on the night of a party thrown on her family's Blackheath estate, Evelyn Hardcastle dies. On the following night, she dies again. She will continue to die every night for the next eight days at 11 pm until Aiden Bishop can figure out who killed her.
Every morning, Aiden wakes up in a new body with a new chance to solve the mystery. If he does identify Evelyn's killer within the eight days, he will be allowed to escape Blackheath. If he fails, his memory will be wiped and the whole process will start again.
The Serialist
Struggling writer Harry Bloch has been pumping out cheap pulp novels for years under various pseudonyms, so it comes as something of a shock to him when Darian Clay, the so-called Photo Killer, asks him to ghostwrite his memoir. Harry jumps into research for the project, but when three women he's interviewed are found dead in the Photo Killer's signature style, suspicion turns to Harry himself. Now Harry must take on the role of the detectives he's written about to catch the true killer before he becomes the next victim.
White Tears
College friends Seth and Carter could not be more different. Seth is a quiet man from a humble background, while Carter is the privileged heir to one of the richest families in America. The one thing they do have in common is a deep love of music. When Seth accidentally records someone singing a 1920s blues song while walking in the park, Carter decides to post it online, claiming that it's an authentic 1920s blues recording of a fake artist named Charlie Shaw.
What seems like a harmless hoax becomes much more when a record collector insists that Charlie Shaw was a real person, sending the two white friends on a journey through a dark history of greed, appropriation, and exploitation.
The Eyre Affair
In The Eyre Affair's alternate universe version of 1985, the Crimean War has raged on for over a century and time travel and cloning are a part of everyday life. This is the world of Detective Thursday West, a Special Operative in the literary division. Society regularly debates literary questions like whether or not Shakespeare truly authored his plays, and it often leads to gang violence and murder.
In the midst of tracking wanted terrorist Acheron Hades, Thursday discovers that members of her family have developed a technology that allows people to enter works of fiction. But when Hades kidnaps her family and their technology and the titular character of Jane Eyre suddenly goes missing halfway through her own story, it's up to Thursday to protect the future of all literature.
The Daughter of Time
Stuck in a hospital bed with a broken leg, Scotland Yard Inspector Alan Grant is bored. When a friend suggests he spend his time looking into historical mysteries, Grant becomes intrigued by a portrait of King Richard III. One of his most valuable skills as a detective is his ability to read a person's character just from their appearance, and Richard does not strike Grant as the ruthless murderer history has made him out to be.
With the help of friends and a young American researcher at the British Museum, Grant delves into the history of Richard III, his life, his short reign as king, and the famous mystery of the lost Princes in the Tower. As his search for the truth continues, one question remains: Who would want history to remember Richard as a monster?
The Hidden Keys
When Willow Azarian's billionaire father dies, he leaves each of his five children an object that provides a clue to the location of his large inheritance. Eager to find the treasure, she enlists the help of skilled thief Tancred Palmieri to steal the clues from her siblings and solve her father's puzzle.
Tancred's quest will not be an easy one. As he steals each mysterious clue, he will have to piece together their meaning, but he is not the only person involved. In addition to fending off Willow's heroin dealer and other seedy characters who have their eyes on the Azarian fortune, he will have to mislead the detective assigned to track down the missing objects that Tancred has already stolen, who also happens to be his best friend.
This post is sponsored by Open Road Media. Thank you for supporting our partners, who make it possible for Murder & Mayhem to continue publishing the mystery stories you love.