Rian Johnson's star-studded and darkly funny whodunit Knives Out hits theaters this November, and we can't wait to see it. In the meantime, we're sharpening our sleuthing skills and rounding up our favorite mysteries that share a bit of that Knives Out feel: murder mystery books and thrillers that boast intricately constructed cases, intimately connected suspects, and the occasional darkly comic moment.
Johnson has been up-front about the influence that Agatha Christie had on Knives Out, so you can count on finding the Queen of Crime below. As for the rest of the featured authors, that's a case that you can only crack by reading on! Here are the best murder mystery books for fans of Knives Out.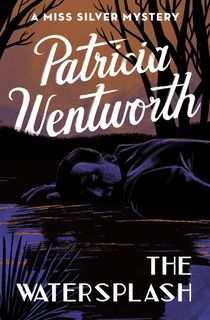 The Watersplash
The Watersplash stars Miss Maud Silver, Patricia Wentworth's beloved spinster sleuth. Like Agatha Christie's famous Miss Marple, Miss Silver is an elderly woman with a knack for solving crimes that even Scotland Yard can't crack. In The Watersplash, Miss Silver happens upon something that readers will recognize from Knives Out: a good old-fashioned family feud. Prodigal son Edward Random returns home to the village of Deeping without money—the result of a spat with a rich uncle who cut Edward out of the will—and finds nothing but trouble. Soon, the gardener who tends to the manor house where Edward was raised turns up dead. Miss Silver suspects foul play.
Related: Patricia Wentworth: An Introduction and Mystery Series Guide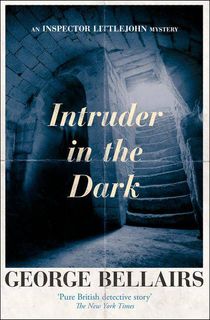 Intruder in the Dark
Intruder in the Dark kicks off with a corpse in a country house; Cyril Savage is struck dead in the cellar of the one-grand abode. Bellairs' recurring gumshoe Inspector Littlejohn is on the case, but he's pretty short on clues—that is, until secrets about the victim's late aunt, who had left Savage her home and fortune, turn the case into a family affair. Intruder in the Dark is a classic whodunit with a familiar flavor, which makes it just the sort of murder mystery that Knives Out fans will enjoy.
Related: 11 Puzzle Mysteries That Will Positively Perplex You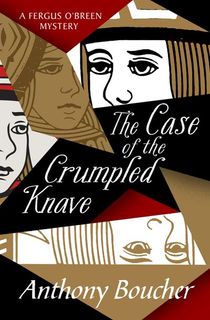 The Case of the Crumpled Knave
Anthony Boucher's classic murder mystery should hold plenty of appeal for Knives Out fans. Set in California, Boucher's story features a set of dueling investigators: a private eye and an ex-army officer. Sometimes cooperating, sometimes competing, the two set out to connect the dots in a strange case of a murdered chemist and inventor who had a passion for collecting playing cards.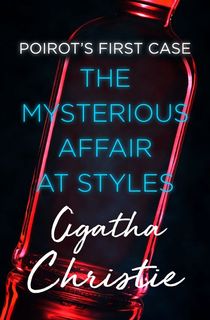 The Mysterious Affair at Styles
Knives Out director Rian Johnson was talking about making "an old-fashioned murder mystery. Like an Agatha Christie" as far back as 2010, when he was just beginning work on his 2012 film Looper. It took almost a decade for Knives Out to become a reality, and the Christie influence is clear. Fans of Knives Out should definitely check out some of Christie's work, and The Mysterious Affair at Styles is a great place to start—it introduces Hercule Poirot, the detective and recurring protagonist who alongside Miss Marple stands as one of Christie's most famous literary creations.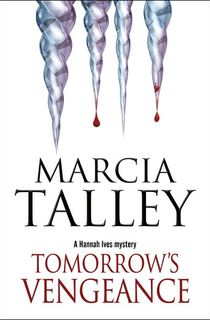 Tomorrow's Vengeance
Like Knives Out, Marcia Talley's mystery Tomorrow's Vengeance features a character who once wrote popular mystery novels. Unlike Knives Out's Harlan Thrombey, though, L.K. "Naddie" Bromley isn't the victim—instead, she teams up with Hannah Ives to investigate a murder in a Maryland retirement community.
Related: 14 Murder Mystery Books You Won't Be Able to Put Down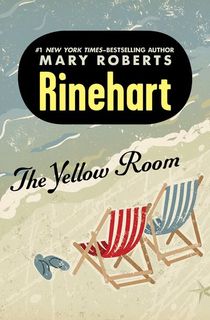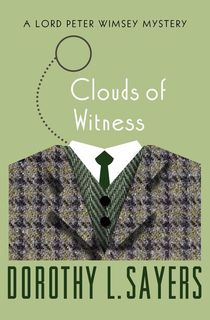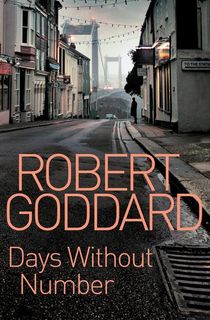 Days Without Number
Robert Goddard's careful plotting and love of twist and turns should appeal to the same sorts of mystery and thriller fans who love Knives Out. So should the all-in-the-family premise: In Days Without Number, an English family argues over an offer to sell the family estate and is interrupted by a terrible crime.
Related: 9 Underrated Thriller Books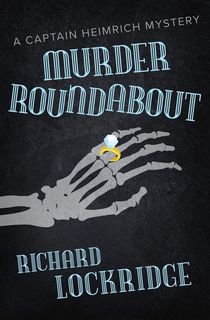 Murder Roundabout
When a real estate agent finds a homeowner's corpse, it's up to Richard Lockridge's dynamic duo of Captain Heimrich and Sergeant Forniss to get to the bottom of things. The victim, a haughty former actress, had plenty of enemies in the small New York town of Van Brunt, but it will take Knives Out-style detective work to figure out which of them—if any—is the perp.
Related: 14 Supernatural Thrillers That Will Give You the Chills
And Then There Were None
Arguably Agatha Christie's greatest novel, And Then There Were None is the most famous example of mystery fiction with a "closed circle of suspects." The reader is presented with a list of characters and made to understand that one of them is the murderer—the only question is, which one? If that sounds familiar, it's because Knives Out uses precisely the same technique. That's no surprise, given that director Rian Johnson has been up-front about Christie's influence on Knives Out.
Related: 7 Thrilling Agatha Christie Adaptations That Hit the Mark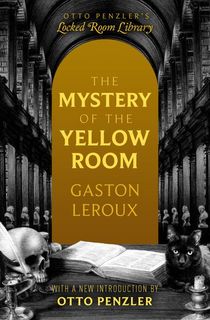 The Mystery of the Yellow Room
Gaston Leroux, the French novelist who penned The Phantom of the Opera, helped establish one of mystery's great tropes in The Mystery of the Yellow Room. In this 1908 novel, a victim disappears from a locked room. It's one of the earliest examples of a "locked-room mystery," in which it seems impossible for a perpetrator to have slipped in and out of the scene of the crime without detection. This conceit is often combined with the "closed circle of suspects"—as it is, for instance, in Knives Out!
Related: 9 Classic Detective Fiction Novels Every Mystery Fan Needs to Read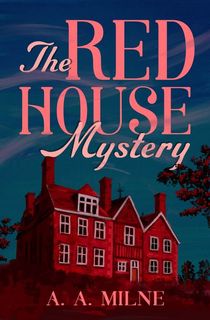 The Red House Mystery
Like Knives Out, A.A. Milne's The Red House Mystery is a locked-room mystery set at a country estate. It's also a family affair. After years away, black sheep Robert Ablett returns home. Mark, Robert's brother and the owner of the estate, in the midst of hosting a number of guests. Nevertheless, he welcomes his estranged sibling. Soon after arriving, however, Robert is shot dead—and everyone in the house is a suspect. The Red House Mystery is the only mystery penned by Milne, whom you may know for his decidedly less violent creation, Winnie the Pooh.
Featured promotional still via Lionsgate
This post is sponsored by Open Road Media. Thank you for supporting our partners, who make it possible for Murder & Mayhem to continue publishing the mystery stories you love.