Whether it's Lisbeth Salander's righteous penchant for vengeance or Gillian Flynn's perfectly imperfect female heroines, these thrilling mystery novels that feature badass female leads prove that mystery is a woman's world. The magnetic appeal of these female detectives, from amateur sleuths or professional investigators, has inspired readers the world over to follow their thrilling exploits. Let's go, girls.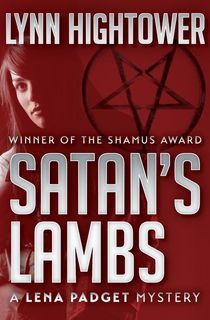 Satan's Lambs
The first installment in the Lena Padget trilogy sees the fearless private investigator taking on the most personal case of her career. Seven years ago, Lena's sister and two-year-old nephew were brutally murdered by her devil-worshipping brother-in-law. The horrific event prompted Lena to change the trajectory of her life, transforming from a mild-mannered Kentucky grad student to a hardened PI dedicated to protecting vulnerable women. When her brother-in-law and his accomplice are paroled, Lena steps up to ensure that history doesn't repeat itself, and nobody else falls victim to their twisted beliefs.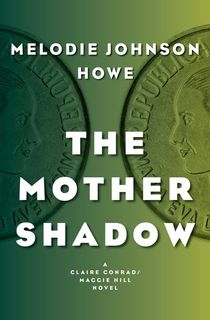 The Mother Shadow
This Edgar Award finalist features not one, but two tough female sleuths. Working as a temporary secretary to aging coin expert Ellis Kenilworth, Maggie Hill's life is devoid of excitement—until Kenilworth asks her to type up a codicil to his will. The amendment leaves Kenilworth's million-dollar rare coin collection to woman named Claire Conrad, instead of his family. Not long after, Kenilworth commits suicide, and the codicil is stolen. Maggie reaches out to the enigmatic Claire, an heiress who works as a private investigator. Maggie and Claire join forces to keep Kenilworth's vulture-like family away from his estate, an act that endangers their own lives.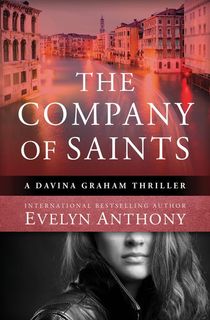 The Company of Saints
As the first female head of Britain's Secret Intelligence Service, Davina Graham is here to kick butt and smash glass ceilings. While vacationing with her lover in Venice, Davina becomes embroiled in an international conspiracy. The US Secretary of the Defense has been assassinated, and Davina believes it to be the work of Igor Borisov, the head of the KGB—and the man who ordered her late husband's execution. As more government officials are murdered around the globe, Davina stumbles upon a shadowy organization called the Company of Saints. The group of assassins-for-hire have only just begun their killing spree, and they'll stop at nothing to finish what they started.
The Likeness
Tana French's Dublin Murder Squad series is the mystery series that keeps readers coming back for more, in particular due to the immense popularity of French's detective Cassie Maddox. In this chilling novel, Maddox is ordered to impersonate her victim (a young woman who looks so much like her she could be her doppelgänger) in order to solve her murder. Though Cassie will go to any lengths to get the killer, this time she may have gone too far.
Related: The Best Tana French Books for Every Kind of Suspense Addict
Broken Monsters
Even hardened detective Gabriella Versado is disgusted by her latest crime scene. In it, the dismembered body of her victim, a young boy, has been fused together with the remains of a deer. Versado knows she's working a real doozy of a case, with a killer who is interested in more than just murder. To complicate matters, however, her own teenage daughter is playing a dangerous game online. Can Versado solve the case and keep her daughter safe at the same time?
The Girl With the Dragon Tattoo
Steig Larsson tragically did not live to see the publication of his novel that catapulted him into international stardom. The first in the series, The Girl with the Dragon Tattoo, introduces his heroine Lisbeth Salander, who takes matters into her own hands when it comes to vengeance for her own rape and for other crimes committed against women. Salander is a deeply damaged but brilliant computer hacker. Her brutality and righteousness makes her one of the most popular badass female leads in any genre.
Related: The 30 Best Female Detectives and Amateur Sleuths in Mystery Fiction
Sharp Objects
Now an HBO series starring Amy Adams, Gone Girl author Gillian Flynn's Sharp Objects tells the story of Camille Parker, a journalist who returns to her hometown to cover a series of murders. There's just one problem: Camille's just out of the psych ward herself. Now the murder of one young woman in particular sparks reminders of Camille's painful past, which she must confront if she hopes to solve the case and end her own suffering.
Related: The Best Gillian Flynn Books, Ranked
Smilla's Sense of Snow
Smilla's expertise is snow. Since she was a child, she just "has a feeling for it." Her knowledge comes in handy as she investigates the death of a neighbor child she'd become attached to. The police are satisfied that the fall that caused the boy's death was an accident. But Smilla, with her knowledge of the snow that blanketed the ground, knows better. This fascinating thriller from Danish writer Peter Høeg is a rumination on trust, innocence, and the environment.
RELATED: 13 Thrilling Nordic Noir Novels
Field of Blood
Known as Scotland's "Princess of Crime," Denise Mina introduces us to Patricia "Paddy" Meehan, a rookie journalist who gets her first big break investigating the disappearance of a toddler, in Field of Blood. But when the search leads to two 11-year-old boys, one who turns out to be the cousin of her fiancé, either Paddy's got a major lead, or she's in for something much larger, and more violent, then she could have imagined.
Related: Scotland's Finest: Step Inside the Thrilling World of Tartan Noir
Postmortem
Patricia Cornwell's epic Scarpetta series, a whopping 24 novels starring medical examiner Kay Scarpetta, begins with 1990's Post-Mortem. Scarpetta finds herself at the center of a bizarre crime scene with a wily serial killer who is just as desperate for attention as he is for carnage. Whip smart, no-nonsense, and tough as nails, Scarpetta is Dana Scully-level of awesome.
Trail of Echoes
Detective Elouise "Lou" Norton isn't just a woman in a male-dominated profession as a detective. She's a black woman in an all-white, all-male profession. When a 13-year-old murder victim turns out to have lived in the same apartment building where Lou grew up, she finds herself particularly drawn to this girl, and determined to solve her murder, all the while dealing with crises in her personal life. Trail of Echoes is the third in the Detective Lou series, with a fourth, City of Saviors, published in 2017.
The Beekeeper's Apprentice
Fifteen-year-old Mary Russell has just been sent to live with her aunt in Sussex after losing her family in a car accident when she quite literally runs into a middle-aged Sherlock Holmes. This historical fiction/literary fiction mash-up with a fierce young heroine at its center is like crack for classic mystery fans. King obliged the young detective's popularity with 14 more Mary Russell novels, the latest of which published in 2019.
This post is sponsored by Open Road Media. Thank you for supporting our partners, who make it possible for Murder & Mayhem to continue publishing the mystery stories you love.