Ngaio Marsh is one of the legendary Queens of Crime who carved out an enduring name for herself in the Golden Age of detective fiction, alongside such heavyweights as Dorothy L. Sayers, Margery Allingham, and Agatha Christie. While she published 32 novels between 1934 and her death in 1982, she is most beloved for the creation of Chief Inspector Roderick Alleyn, an idiosyncratic British detective.
Now, for the first time ever, her Roderick Alleyn books are available to purchase in bundles. This is a fantastic way to immerse yourself in the addictively readable world of this iconic character—and if you're still searching for the perfect gift for the mystery lover in your life, look no further. These bundles are great introduction into Marsh's fascinating worlds—but these books are so bingeable, you'll want to collect them all!
Related: 8 Essential Ngaio Marsh Books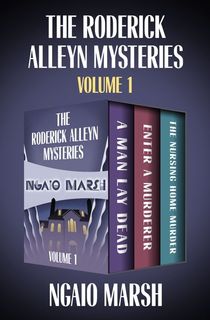 The Roderick Alleyn Mysteries Volume 1
Featuring the first three inspector Roderick Alleyn novels—A Man Lay Dead, Enter a Murderer, and The Nursing Home Murder—this bundle is a wonderful introduction into the mind of this beloved detective. New York Magazine says, "It's time to start comparing Christie to Marsh instead of the other way around."
Related: 9 Must-Read Biographies About Classic Mystery Writers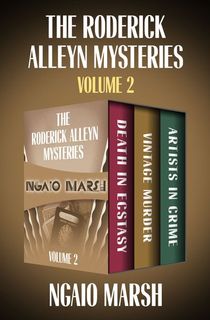 The Roderick Alleyn Mysteries Volume 2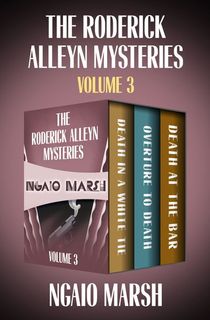 The Roderick Alleyn Mysteries Volume 3
Included in this bundle are the books Death in a White Tie, Overture to Death, and Death at the Bar. These stories emulate the classic puzzle "whodunnit"—the kind of stories that keep you turning the pages long after midnight, dying to solve the mystery. "In her ironic and witty hands the mystery novel can be civilized literature," says the New York Times.
Related: 10 Classic Whodunits Every Mystery Fan Needs to Read
This post is sponsored by Open Road Media. Thank you for supporting our partners, who make it possible for Murder & Mayhem to continue publishing the mystery stories you love.