Tired of slogging through worn-out storylines? You've come to the right place. While some novels rely on overdone tropes and plot devices, there are still mystery books to be had that leave certain elements, well, a mystery. The following roundup includes books that are so strange, you truly can't see the next twist coming. From an android clone who hires a private eye to solve her own murder to a serial killer who targets Williamsburg hipsters, these odd mystery novels will shock and amaze you.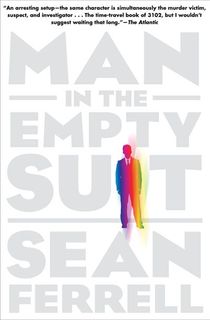 Man in the Empty Suit
Every year on his birthday, an unnamed time traveler halts his tour through the past, present, and future and heads to an abandoned hotel in New York City in the year 2071. There, he attends an epic celebration: a party with all of his past and future selves. But things take a turn for the worst on his 39th birthday, when he discovers his 40-year-old self dead from a gunshot wound. He has one year to follow cryptic clues and solve his own murder before time runs out.
The unusual nature of this futuristic mystery makes for an unexpected read. "Best of all, however, is the evocation of mid-21st century New York as a melancholy, dilapidated place high in entropy, cluttered with ruined buildings, and weirdly infested with parrots," according to the Toronto Star.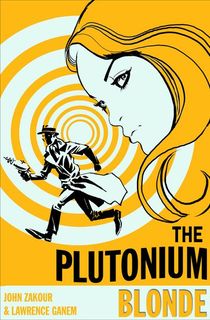 The Plutonium Blonde
This genre-bending sci-fi noir novel "spoofs the genre and everything else in sight," resulting in a strange mystery book unlike any you've ever read (Science Fiction Chronicle). Private detectives usually prefer to fly under the radar, but as the last remaining PI on Earth in the year 2057, Zachary Nixon Johnson is somewhat of a celebrity. His crazed fans will make a tough case even more difficult to crack. CEO BB Starr has hired him to track down her psychotic android clone, and Zach will need the help of his holographic computer sidekick to get to the bottom of the mystery.
Related: Rusted Chrome: 14 Sci-Fi Noir Books for "Blade Runner" Fans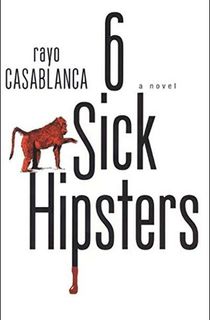 6 Sick Hipsters
A serial killer is prowling the streets of Brooklyn, and the only victims in his crosshairs are hipsters clad in skinny jeans. What kind of revenge is he seeking against the trendy inhabitants of Williamsburg? When the cops bungle the investigation, a group of hipster friends plan on finding out. With a coke-addled guidance counselor, a doctor obsessed with new wave music, a thrifty knitter, and a museum curator with a dirty secret, this highly unlikely crew of investigators seeks to stop a killer in his tracks—before they become his next targets.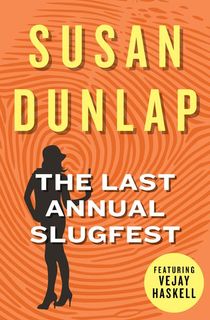 The Last Annual Slugfest
In the small town of Henderson, California, an odd local tradition takes place each year. A panel of unfortunate judges is selected to taste-test various dishes featuring the detested California banana slug. When an environmentalist collapses after sampling a slug-pizza, the festival takes a deadly turn. A meter reader for the local electric company is the last person you'd expect to be on this already-strange case, but Vejay Haskell is ready to get her hands dirty.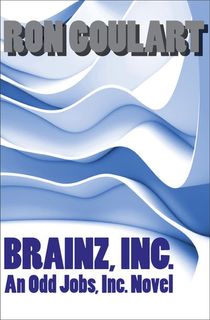 Brainz, Inc.
In the wake of a murder, it's commonplace to hire a private detective to suss out the culprit and the motive. But one twist you've likely never seen in a mystery novel is the murder victim orchestrating their own investigation from beyond the grave. Sensing her approaching demise, electronics heiress Sylvie Kirkyard downloaded her memories onto a chip and asked for it to be posthumously implanted into her android clone. When the lookalike android approaches private eye Jake Pace and asks him to solve her murder, he only hesitates a moment to marvel at the strangeness of it all before getting to work.
Related: Thrilling Mystery Books That Feature a Sleuthing Psychic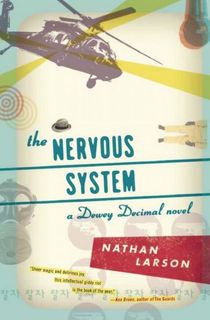 The Nervous System
A dystopian New York City has been crippled by terrorism, a flu pandemic, and the collapse of the economy. Out of the wreckage arises "a seriously weird dude" who takes up residence in the New York Public Library and earns the nickname Dewey Decimal, thanks to his fastidious efforts to restore order (Kirkus Reviews). On the side, Dewey works as the muscle for various shady characters. When he stumbles upon information linking a sex worker's murder to a U.S. senator, Dewey has to unravel the mystery—all while fleeing ghosts and other dangerous aspects of the new world order.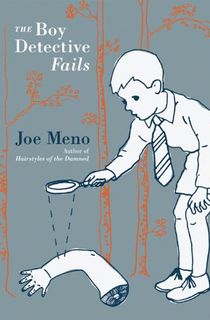 The Boy Detective Fails
On the cusp of entering adulthood, Billy Argo, boy detective, enters St. Vitus' Hospital for the Mentally Ill. After an extended 10-year stay, Billy is released and ready to solve his life's greatest mystery: the suicide of his beloved younger sister, Caroline. At the heart of this surprisingly introspective novel, Billy "investigates the hard-to-crack case of Lost Innocence" (Entertainment Weekly). At the same time, he contends with strange and scary discoveries about the outside world that may or may not be in his own head.
Related: 15 Mystery Book Bundles That Will Hook You From the Very First Page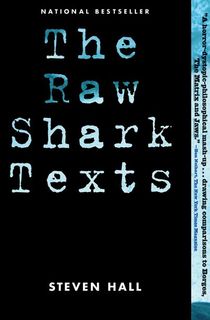 The Raw Shark Texts
Eric Sanderson wakes up in a strange house with no memory of where he is or how he got there. A note instructing him to call his doctor reveals that he has a dissociative disorder stemming from the traumatic death of his lover. Eric follows cryptic clues that his past self has left behind in order to find out the truth about his own life, all while evading a steampunk villain and the titular shark. It's a strange premise, but the surreal result is "a thriller that will haunt you" (GQ).
The Night Sessions
The Night Sessions is a near-future detective story featuring tension between faith and reason, with a few robots thrown in for good measure. In a world where the religious are a small and distrusted minority, terrorism appears to be a thing of the past. But when a church is bombed and a bishop is killed in the blast, Detective Inspector Adam Ferguson seeks the truth in this novel that turns contemporary expectations of the world upside down.
Related: New Mystery and Thriller Books We Can't Wait to Read
Zero Saints
What do you get when you throw together a vicious drug lord, a dealer, a Santeria priestess, a pop star, a dog that seems more human than canine, and a Russian hitman? You end up with this genre-bending novel that stretches the boundaries of what mystery is capable of, a "work of menace and magic and a beautiful prayer for our damaged souls" (Jeremy Robert Johnson). After Fernando's friend is kidnapped and brutally murdered, he fights back against a gangster who might not be altogether human.
Rendezvous in Black
Set in the Midwest in the 1940s, an average guy named Johnny Marr becomes unhinged after his sweetheart's tragic demise in a freak accident. Rejecting a normal life in pursuit of his twisted revenge fantasy, Johnny seeks out those who sensationalized his lover's death and, in a twist, attacks those they hold dear in order to make them suffer as he has. An eerie noir read, this is one novel that will rattle you to your core.
This post is sponsored by Open Road Media. Thank you for supporting our partners, who make it possible for Murder & Mayhem to continue publishing the mystery stories you love.