If this summer isn't hot enough for you already, this list is the perfect remedy. Any good thriller is automatically guaranteed to get your blood pumping, and if you mix in some sexiness, you'll be sure to start working up a sweat. No matter what kind of thrills you're in the mood for, these books are sure to keep you wanting more as you discover each twist and turn. From high-stakes political intrigue to dangerous power plays in the world of theater, here are eight sexy thrillers to keep your summer hot.
Couples Wanted
Newly married, Bridget and Roman are determined to not let the spark fade. So when their new friends Corinne and Patrick offer to swap spouses for a night of fun, they jump at the chance. Bridget and Roman end the night feeling more connected than ever, but they soon discover an unintended consequence—Corinne and Patrick have become downright obsessed with them.
Related: 12 Domestic Thrillers That Make You Read Between the Lies
Despite all their efforts, Bridget and Roman can't seem to escape the other couple. As they try to navigate Corinne and Patrick's twisted world of lies and betrayal, they aren't even sure if they can trust each other.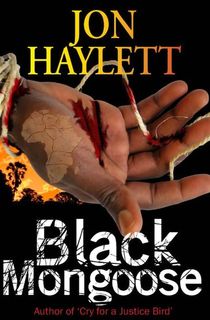 Black Mongoose
When ex-Royal Marine Johnny Strowger arrives in the Kingdom of USuzwe, he assumes he'll be enjoying a relaxing tropical vacation. Instead, he finds himself entrenched in the country's political underground. After his brother disappears, Johnny suddenly finds himself on the run from the police. Luckily, he finds help in Ephraim and Lindiwe Dhlimani, who may just be the most captivatingly beautiful woman he's ever seen.
Related: Trust No One: 11 Best Political Thriller Books
But Johnny's new friends have plans of their own. For years, the USuzwe government has forced its people to remain in poverty. Now, a small faction of rebels is preparing to take down their rulers. All they need is an easily swayed tourist who knows how to wage war...
The Drowned Girls
It's been two years since a sadistic rapist slipped through Detective Angie Pallorino's fingers and got away, but she's never forgotten him. When a woman is found unconscious and half-drowned bearing his disturbing calling-card, Angie immediately wonders if he has returned. Then another body is found floating in the Gorge with the same marks, and Angie is assigned to the investigative task force to track down this rapist-turned-killer. It's difficult enough trying to prove her worth on a male-dominated team, but when her new partner, James Maddocks, turns out to be the same man she shared a passionate night with hours before their first day, she worries she might be in over her head.
As they try to find the criminal, Angie and Maddocks fight to resist the desire they feel for each other. But as more truths come to light about the case, Angie will have to question everything she knows about herself, her career, and her own past.
Bath Haus
Oliver Park finally has his life together. He's sober and happily dating wealthy surgeon Nathan. Still, he can't resist the allure of Haus, D.C.'s resident gay bathhouse. In Haus's private rooms, what begins as an exciting encounter with a stranger quickly becomes a nightmare.
Related: 13 LGBTQ+ Thrillers To Get Your Pulse Racing This Pride (And Beyond)
After nearly being killed, Oliver races home. He knows the truth about the hand-shaped bruise on his neck will ruin the life he's built with Nathan, so he lies. But Oliver soon learns that the truth always finds its way out, and this lie could have deadly consequences.
Temper
Chicago actress Kira Rascher has finally gotten her big break when she lands the lead role in Temper. She'll just have to survive working with notorious director Malcolm Mercer first. Despite his reputation for pushing actors to their breaking points in both their professional and personal lives, Kira thinks she'll be able to handle him. What she doesn't count on is the theater's co-founder, Joanna Cuyler.
Kira is everything Joanna hates, a distraction for Malcolm and a reminder of her own failed acting career. As the rehearsal process gets underway, all three battle for control onset. But Joanna is hiding a dark secret about Temper, one that could bring all of their lives crashing down around them.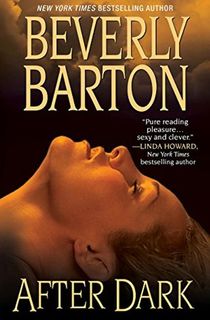 After Dark
Every resident of Noble's Crossing assumes Lane Noble Graham killed her ex-husband. A crime of passion in the heat of summer, or so the local gossips say. Lane is determined to prove her innocence, but the only person who can really help her is the one man who has vowed to stay away from her.
It's been years since Johnny Mack Cahill left Noble's Crossing —and Lane—behind, but when he learns that the only woman he's ever loved is in trouble, he knows he has to return. But as Lane and Johnny Mack go in search of the real killer, dangerous secrets come to light...and the consequences may be deadly.
The Good Girl
When Mia Dennett goes home with a handsome stranger from the bar, she assumes she's in for a fun night. Instead, she discovers a nightmare. When she is finally returned home, her distraught mother is confused to find that Mia has become a completely different person. What really happened in that remote cabin?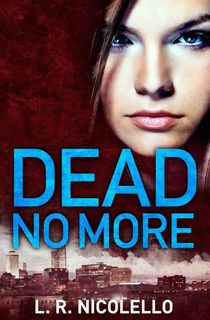 Dead No More
After her fiancé and partner abandoned her and their mission and went rogue, Lily Andrews turned her back on the world of Black Ops. She thought she could trust the higher-ups at the elite Unit 67, but when they swept Jackon's actions under the rug, Lily realized she needed to take matters into her own hands. But when 67 agent Derek Moretti requests her help to catch a terrorist arms-dealer, Lily can't say no. But she's not sure if it's because she missed undercover work or because of the primal attraction she has to Derek.
Related: 9 Books for Mitch Rapp Fans
What starts as an exciting return to work becomes much more complicated when Jackson enters the fray. Can Lily give up her dreams of revenge? And when she and Derek discover a nuclear-level threat, she'll have to question who she can really trust.