Nothing beats an edge-of-your-seat thriller. Twisted criminals, determined sleuths, and a race against the clock make for an addictive read, time and time again. But why not kick the tension up a notch? Romantic thrillers raise the stakes even higher by introducing a love interest. In these compelling romantic thriller books, like-minded sleuths fight crime—and their undeniable attraction to one another.
Related: 9 Romantic Suspense Books That'll Convert You to the Genre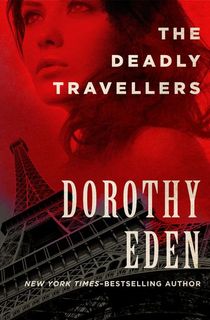 The Deadly Travellers
Think of this as an equally suspenseful predecessor to The Girl on the Train, with Hitchcockian undertones. Originally published in 1959, The Deadly Travellers centers around the search for a missing girl. Kate Tempest was hired to escort seven-year-old Francesca across Europe, but the child seems to have vanished into thin air after boarding the Paris Express. Kate's discovery of Francesca's favorite doll onboard confirms that she did in fact make it onto the train, but fellow passengers deny ever seeing the girl. Even the authorities seem unconcerned, suggesting that Kate might be suffering from paranoid delusions. Facing skepticism from all sides, Kate embarks on a desperate search that launches her into the arms of a dark-eyed stranger...but can she really afford to trust anyone?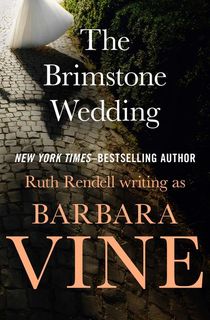 The Brimstone Wedding
Jenny Warner has taken on a new job: caring for the elderly at an English manor that has been converted into a nursing home. Most of her patients don't even know who or where they are, but one woman named Stella is lucid, elegant, and most intriguing. The two women begin an intimate friendship, and though they're separated by age and class, they turn out to have more in common than they thought. Jenny confesses her extramarital relationship to Stella, who in turn reveals snippets of a fascinating life turned upside down by romantic obsession and an illicit affair. It soon becomes clear that Stella has some skeletons in her closet. The only question is whether Jenny will heed her warning.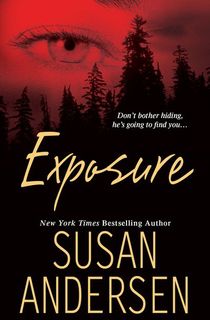 Exposure
Newly arrived in Port Flannery, Washington, Emma Sands has fled the horrors of the Big Easy with her two-year-old daughter in tow. Relishing their relative anonymity, she rents a room in a boarding house while she tries to figure out their next move. This beautiful woman and her mysterious past pique the interest of Port Flannery Sheriff Elvis Donnelly, a recluse himself who lives in the same boarding house. Elvis tries to earn Emma's trust so that he can learn what's causing her paranoia, and keep whatever it is at bay. But even the six-foot-six seasoned cop is no match for the danger that has stalked Emma all the way from New Orleans to the West Coast.
Related: 9 Sizzling Romantic Suspense Books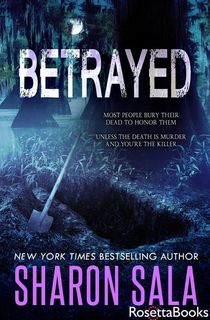 Betrayed
This is the first of two Sharon Sala books on this list, and for good reason. Sala is the bestselling author of over 100 romance and suspense books, an eight-time finalist for the prestigious RITA Award (presented by Romance Writers of America), and a five-time winner of the Career Achievement award from Romantic Times magazine. This particular read takes place in the Louisiana bayou, where Logan Conway grew up—a place that fuels her nightmares even as an adult. It was here that her brother was murdered a decade ago, and Logan has steeled herself to return and unravel the mystery of his death. Her close friend Wade Garrett has arrived to help her, but neither of them expected to become the target of a killer on the loose, whose vicious outbursts only escalate in intensity as they grow closer to solving the murder.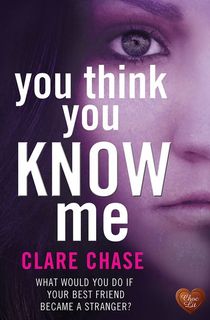 You Think You Know Me
Freelance journalist Anna Morris wants to make a career out of writing, but she's struggling to land a full-time gig. An invitation to a prominent art gallery opening seems like the perfect opportunity to make connections and maybe even find a celebrity willing to do an interview. Instead, she spends the night talking to the handsome and charming Max Conran, who claims to be the brother of a celebrated art dealer. But Anna soon learns that fraud isn't only for the art world, and Max isn't who he says he is. Despite repeated warnings from friends, Anna can't help but be drawn into Max's web of lies and deceit. It'll make one hell of a story—if she lives to tell it.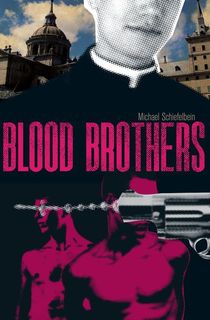 Blood Brothers
It's a revenge plot 15 years in the making: after a childhood spent in run-down orphanages, Juan Ramón is ready to exact vengeance on the man who ordered his parents' brutal murders. In fact, he'll make Martin Esteban's downfall all the more painful by going after the person he loves most in this world: his son. Having left a life of sin behind, Bernardo Esteban has just fulfilled his dream of becoming a priest. But he didn't expect temptation to walk through the doors of the monastery in the lean form of Juan Ramón. For his part, Juan Ramón had every intention of using Bernardo as a pawn in his plan for revenge, but when he feels a stirring of emotion upon meeting the young priest, he realizes he might have to rethink everything.
Related: 12 Mystery Books by LGBTQ Authors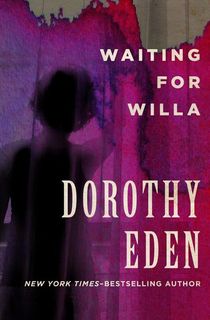 Waiting for Willa
Two cousins vow that if they're ever in trouble, they'll send a letter to the other one signed with their given names. It's a silly childhood promise that Grace had nearly forgotten about completely in the ensuing years. But her heart drops when she receives a seemingly innocuous letter from Willa signed, "Wilhelmina." When repeated attempts to contact Willa go unanswered, Grace sets off for Stockholm in order to find out if her cousin is even alive—and whether her mysterious husband, Gustav, has anything to do with her disappearance. Famed Gothic novelist Dorothy Eden will get your heart racing in this twisty romantic thriller book set in 1960s Sweden.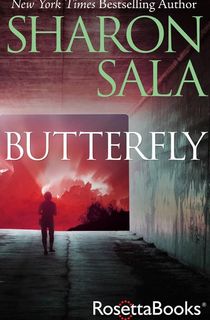 Butterfly
Pregnant and homeless, China Brown is already down on her luck—but there's a much worse fate in store for her. When she accidentally witnesses the murder of a celebrity photographer, the killer seeks to eliminate China as well. Though she survives the attack, her unborn child isn't so lucky. While coping with her grief, China is introduced to Detective Ben English. Ben is immediately drawn to China, and vows to track down her attacker. But as Ben and China grow closer, they unknowingly grow closer to a killer. A hair-raising story with a plot twist you won't see coming, Butterfly was penned by veteran romantic suspense writer and New York Times bestselling author Sharon Sala.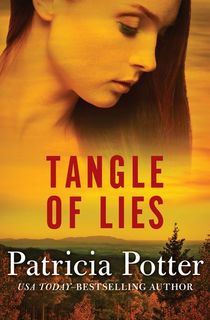 Tangle of Lies
When her father calls to tell her that her mother is missing, Liz Connor fears the worst and goes down to the police station. She receives the shock of her life when she's confronted by FBI agents, who tell her that her mother isn't missing—she's in custody for a murder she committed 30 years ago. Unwilling to believe in her mother's guilt, Liz launches an investigation of her own to clear Betty's name. A mysterious fire and a frightening abduction convince her that someone is after the Connor family, and will do anything to keep Betty from talking. Rugged Boston PI Caleb Adams enters Liz's life to offer his help, and she can't help but accept it. But Caleb is hiding a dark secret—one that could turn the entire case upside down.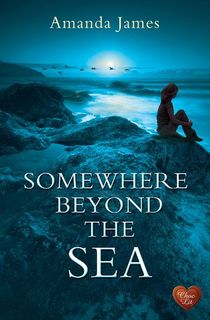 Somewhere Beyond the Sea
A woman's dark past comes back to haunt her in this gripping romantic thriller book. In the past few years, Karen Ainsworth's anxiety has transformed into crippling agoraphobia. When an opportunity arises for the Ainsworths to move to an idyllic Cornish village, Tristan encourages his wife to take the plunge, believing the change of scenery will be beneficial for her mental health. However, once they arrive in their new home, a terrifying net of blackmail and betrayal begins closing in on them. Will Karen and Tristan strengthen their bond and rediscover everything they love about each other, or fall prey to the outsider threatening to destroy their marriage—and their lives?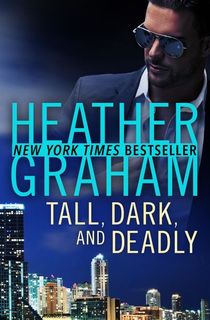 Tall, Dark, and Deadly
Beautiful and successful, lawyer Marnie Newcastle has no shortage of lovers. So when no one hears from her for a few days, most people assume that she's off on one of her romps with a new beau. Only Samantha, Marnie's neighbor and friend from college, suspects that something is amiss. As the days since Marnie's last sighting progress, Samantha digs deeper into the mystery and comes to realize just how many motives and suspects there are. While Samantha tracks down Marnie's numerous ex-lovers, and resists a growing attraction to Marnie's rock star ex, a killer is stalking the Florida swamps...one who won't hesitate to bring down anyone in his path. Readers seduced by Graham's steamy mystery should check out Down in New Orleans next.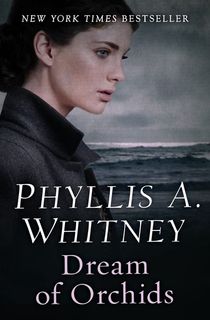 Dream of Orchids
Long Island bookstore owner Laurel York was abandoned by her father Clifton York when she was just a child. When Clifton's colleague Marcus shows up at her door, morbid curiosity drives Laurel to follow him to the Key West home where her father resides. There, she meets her icy father and two standoffish stepsisters. As Laurel grows closer to Marcus, the only person who seems to want her there, she begins to question the circumstances of her stepmother's bizarre death. But the more she pries, the more she wishes she had heeded her late mother's warning: "There is something terribly wrong in that house..."
The Dark Bones
A tragedy forces Detective Rebecca North to do something she swore she'd never do—return to her rural hometown. But when she gets a call from the police saying that her father died of an apparent suicide, she knows that something is amiss, and she needs to investigate for herself. Her sleuthing brings her back into the arms of Ash Haugen, the man she left behind. Ash tries to prove his worth by helping Rebecca track down clues, leading them to a 12-year-old girl who may have witnessed Noah North's death. But can they convince the terrified girl to talk? And can Rebecca trust the first man who broke her heart? A second-chance romance wrapped in a gripping tale of suspense, The Dark Bones will have you hooked from the very first page.
Related: 8 Heart-Racing Mystery Romance Books
Don't Lie to Me
Hot on the heels of a divorce and a career change, former FBI profiler Eva Rae Thomas returns to her hometown with her children, with the promise that she's done with police work for good. But Eva doesn't make good on her promise for long. When she's confronted with a case that hits too close to home, she can't help but poke her nose around. Soon, she's embroiled in a full-fledged investigation. The case is a disturbing one: a 12-year-old girl—a local surfing prodigy—disappeared from Girl Scout camp, and her lifeless body was found three months later. When the son of a senator is kidnapped and his parents receive a disturbing video, Eva fears that the killer is preparing to strike again. Eva teams up with local law enforcement, headed by her old flame Matt Miller, to try to catch a killer before it's too late. With twists and turns aplenty, this romantic thriller book is not one to be missed.
Her Last Word
A true crime podcast sensation turns deadly in this engrossing romantic thriller book. 14 years ago, Kaitlin Roe was the sole witness to her cousin's abduction. Now she's spearheading a podcast about the unsolved case in an attempt to bring closure to her family and an end to her survivor's guilt. But things take a dark turn when a person of interest that Kaitlin interviewed on the podcast is found stabbed to death. Has Kaitlin drawn a killer out of hiding? She pairs up with Detective John Adler to dig into the past, before she becomes a victim herself.
Related: 8 Psychological Thriller Books That Will Torment You For Days
This post is sponsored by Open Road Media. Thank you for supporting our partners, who make it possible for Murder & Mayhem to continue publishing the mystery stories you love.