With its larger than life characters, hothouse atmosphere, glamour, romance and murderous rivalries, it's little wonder the theatre has proved a magnet for crime writers, whether giants of the golden age such as Agatha Christie (Murder in Three Acts) and Margery Allingham (Dancers in Mourning), or masters of the modern era such as P.D. James (The Skull Beneath the Skin) and Ruth Rendell (Death Notes).
Even the knuckle-duster king of hard-boiled Richard "Point Blank" Stark wrote a series of novels about an actor-manager, Alan Grofield, who funds his productions with the swag from bank robberies—check out Lemons Never Lie, if you think that sounds improbable. Here are 10 more mysteries that take place when the backstage back-stabbing turns real.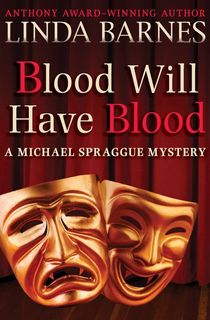 Blood Will Have Blood
The first of Detroit-born author Barnes's mystery series featuring Michael Spraggue, a wealthy Boston detective-turned-actor. Blood Will Have Blood sees Spraggue handed the role of Dr John Seward in a production of Dracula that turns criminal after a series of macabre jokes – including a Bloody Mary made with real blood – ends with murder. The superstitious cast believe it's the work of a theatrical ghost, but Spraggue senses a living hand behind it all and sets out to discover who amongst the company is capable of killing.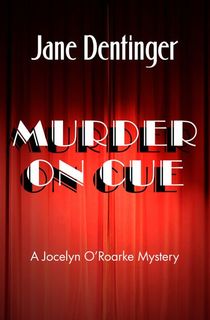 Murder on Cue
Aspiring Broadway actor Jocelyn "Josh" O'Roarke is tired of a world of bit parts and diaper commercials, so when she's offered the job of understudy to leading lady, Harriet Weldon in what looks like it will be a smash hit show she jumps at it. Unfortunately no sooner has Josh been handed a script and started flirting with the leading man, than Weldon is found dead. The NYPD make the ambitious O'Roarke the prime suspect and she finds herself trying to unmask the real killer as opening night and her chance at stardom approaches.
Related: 12 Must-Read Murder Mystery Books for Fans of Knives Out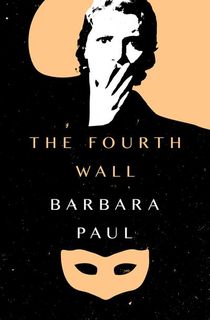 The Fourth Wall
Boston-based novelist Paul's first crime novel sees the theatre world of New York rocked by a series of dramatic attacks on prominent Broadway figures. A stage manager loses his hand, an actress is disfigured when her face cream is laced with acid and a leading lady's pet cat is decapitated. Gradually the thread that links these grisly deeds emerges – all the victims were once members of the same theatre group. But why are they being targeted now, and by who? Playwright Abigail James sets out to discover the answers.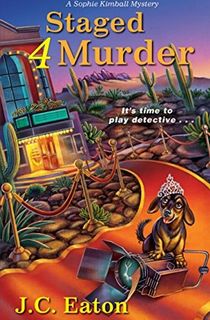 Staged 4 Murder
Book three in the Sophie Kimball series finds the Arizona private eye in the unlikely setting of her Mom's retirement community, where the amateur dramatic society's production of Agatha Christie's The Mouse Trap has been halted by a real death. Kimball quickly discovers that behind the smiles the seniors' theatre group is a tangle of seething jealousies and rivalries that give just about everybody the motive for murder. So who is the killer? And will they strike again before Kimball can catch them?
Related: 14 Suspenseful Halloween Books That'll Keep You Guessing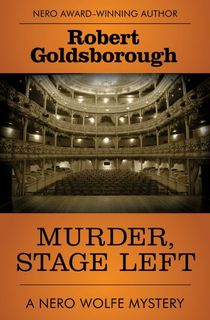 Murder, Stage Left
This outing for Goldsborough's fun revival of Rex Stout's corpulent super-sleuth Nero Wolfe, sees the great detective tempted into investigating shady goings on in a Broadway theatre by the offer of a rare orchid. Quick-talking sidekick Archie Goodwin goes backstage masquerading as a critic and finds himself caught up in a plot so fiendishly complex even he is momentarily lost for words.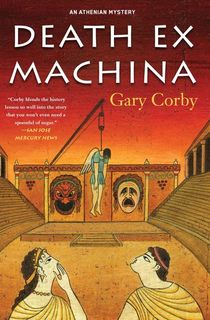 Death Ex Machina
Corby's historical detective novel takes us back to the time and place that theatre began—Ancient Greece. The mystery sees Corby's Athenian sleuth Nicolaos and his crime-fighting partner (and wife) Diotima called in to investigate a haunting at the site of the forthcoming festival of Dionysius. The pair haven't been on the job long when an actor is found hanging from a backstage winch. It doesn't look like the work of a ghost to Nicolaos. As the number of suspects mounts, the threat to the great production becomes ever less spectral and more real.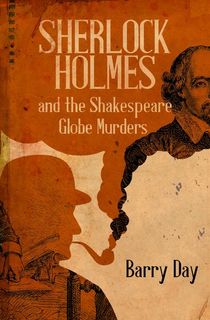 Sherlock Holmes and the Shakespeare Globe Murders
It's 1899 and in London, American impresario Florenz Adler has realised a lifetime's dream by rebuilding the Elizabethan Globe Theatre. But as the gala opening approaches a series of menacing postcards featuring sinister Shakespearean quotations begin to arrive at the houses of the great and the good. When Her Majesty Queen Victoria receives one, the British government has no other option, they must send an emissary to 221b Baker Street and ask Holmes and Watson to investigate.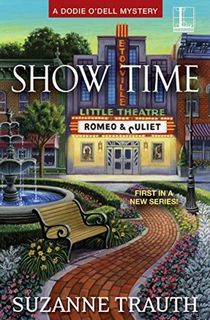 Show Time
Restaurant manager and amateur detective Dodie O'Dell is running a diner in the sleepy New England seaside town of Etonville. When money starts disappearing from the box office during the local theatre's production of Romeo and Juliet, Dodie is called in to investigate. The missing cash is soon forgotten when lead actor Jerome Angleton turns up dead and suddenly a tidal wave of dramatic felonies threatens to engulf the sleepy resort unless Dodie does something to stop it.
Night at the Vulcan
Celebrated crime-writer Marsh was passionate about theatre and directed a number of acclaimed productions in her native New Zealand. Night at the Vulcan features her famous gentleman sleuth Inspector Roderick Alleyn who is called in to investigate the death of a leading man on opening night at London's Vulvan Theatre. The charming Alleyn finds himself trying to untangle a complex mesh of rivalries and relationships at the centre of which stands a brilliantly cunning killer. Other Marsh mysteries set in theatreland include Enter a Murderer and Killer Dolphin.
Feature image: Gabriel Varaljay / Unsplash
This post is sponsored by Open Road Media. Thank you for supporting our partners, who make it possible for Murder & Mayhem to continue publishing the mystery stories you love.