If you've been on the lookout for a great literary mystery series, look no further than Edgar Award-winner David Handler's Stewart Hoag Mysteries! Set in the 1990s, the series follows Stewart Hoag, a once-successful writer whose career crumbled when his second novel was a critical—and commercial—failure. Now, with only his dog Lulu at his side, Hoagy has taken up work as a ghostwriter. But writing tell-all memoirs for the rich and famous often gets Hoagy involved in crimes and mysteries that only his analytical writer's mind can solve.
Each of the 13 books in the series features a fun literary tie-in as Hoagy takes on new clients. The first eight books were published between 1988 and 1997, but in 2017, Handler returned to the series, and we're happy to say the newer books are just as good as ever! The most recent installment, The Lady in the Silver Cloud, was released in February 2022, so it's safe to say we can expect more adventures with Hoagy and Lulu in the future. Check out all the books in the series below!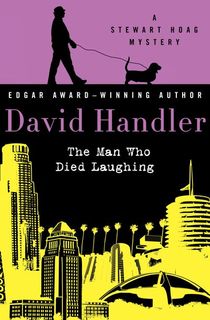 The Man Who Died Laughing
Once upon a time, Stewart Hoag's first novel made him one of the most celebrated authors in New York. But after his second novel fell victim to writer's block, his Manhattan socialite friends, his money, and his wife all left him behind. Now, all he has is his loyal basset hound Lulu and the opportunity to become a ghostwriter. It's not the glamorous career he once had, but it pays the bills.
Hoagy finds his first client in aging comedian Sonny Day. Day's career has been in a decline since the late 1950s when he and his partner split up, and now a memoir is the only way he can hope to make money. That's where Hoagy comes in. Or it would be, if upon Hoagy's arrival in Hollywood he didn't find Day's murdered body. Now it's up to Hoagy and Lulu to track down a killer.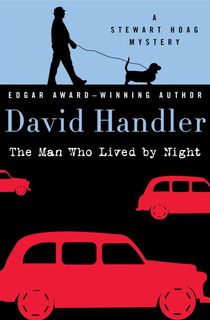 The Man Who Lived by Night
Hoagy's latest client is certainly an exciting one. Years ago, Tristam Scarr was the lead singer of Us, a world-famous band from England. After over a decade of success, the band fell apart after their drummer overdosed and their guitarist was murdered. Now, Hoagy and Lulu have arrived in London to ghostwrite Tristam's side of the story.
As Hoagy interviews Tristam, he expects wild stories of rock n' roll, women, and drugs. Instead, the aging musician tells him that the drummer's death had nothing to do with drugs, he was actually murdered. With only the interviews to go off of, can Hoagy solve a decades-old crime?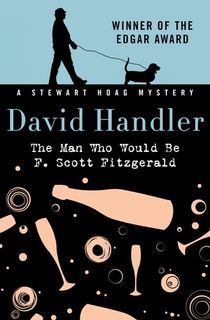 The Man Who Would Be F. Scott Fitzgerald
20-year-old author Cam Noyes reminds Hoagy of himself a little too much. He's published one book, and he's already being called the next F. Scott Fitzgerald. Instead of working on his anticipated follow-up, Cam leads a wild life in the upper echelons of New York society, usually supplemented by drugs and booze. His agent is concerned and brings in Hoagy to help Cam write a memoir.
As the two authors get to talking, Hoagy learns more about Cam's life. But his stories of the New York publishing world reveal a secret that may just be deadly.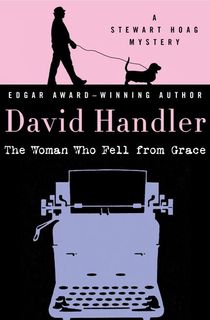 The Woman Who Fell from Grace
The Revolutionary War historical epic Oh, Shenandoah is an American literary classic. The book is even more legendary because its author, Alma Glaze, died before she could write the sequel. All she left behind was an outline and strict instructions that Sweet Land of Liberty not be written until 50 years after her death. With half a century now gone, book lovers are abuzz as the sequel can finally come out at last.
Alma's daughter Mavis, a Virginia socialite, has set to work writing the novel, but her brothers are concerned. Mavis isn't just following the outline, she's following instructions she's getting from their dead mother in her dreams. The Glaze brothers hire Hoagy, now well-known for his ability to handle eccentric celebrities. But as he tries to get through to Mavis, Hoagy will discover that Oh, Shenandoah has a bloody history that may just repeat itself.
Related: 13 Riveting Reads for Mystery Fans and History Buffs Alike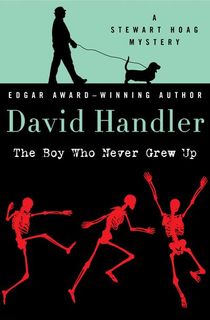 The Boy Who Never Grew Up
Hoagy has his work cut out for him with Matthew Wax. Known for his wholesome, squeaky clean Hollywood hits, Wax is still a child at heart. But he has to face a very grown-up reality when his wife, actress Pennyroyal Brim, serves him with divorce papers. To make matters worse, she's brought in notorious lawyer Abel Zorch, who accuses Wax of all kinds of abuse that Pennyroyal intends to reveal in a tell-all memoir.
That's where Hoagy comes in. But as he attempts to get Wax's side of the story, things take a turn for the worse when Zorch is found murdered. Wax is a top suspect, and now Hoagy and Lulu will have to clear his name by diving into the seedy underbelly of tinsel town.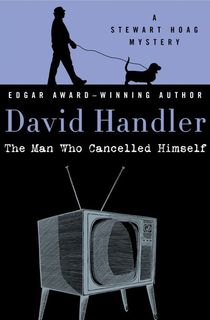 The Man Who Cancelled Himself
When Lyle Hednut is caught by police in a Times Square theater showing dirty movies, it's a major scandal. Hednut is more commonly known as Uncle Chubby, a top family TV star for the past three seasons. His show is too popular for the network to cancel, so Hoagy is brought in to ghostwrite his version of the story as they begin production on season four.
Hoagy soon discovers that Uncle Chubby, with his wholesome style of humor and general cheer, is just a character for Hednut. The real man is temperamental quick to anger. And Hoagy begins to worry that with Hednut at the reins, the violence on the show will soon go beyond slapstick.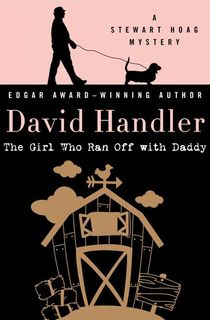 The Girl Who Ran Off with Daddy
At last, Hoagy has put ghostwriting and mystery solving behind him. He and Lulu have moved to Connecticut with his ex-wife Merilee and their new daughter Tracy. But the domestic bliss comes to a screeching halt when literary legend—and Hoagy's old mentor—Thor Gibbs walks back into his life with a request for help.
Just about everyone in the country has wanted Thor's head since the news broke of his affair with his 18-year-old stepdaughter. Wanting to defend himself, he enlists Hoagy to ghostwrite her version of events in a way that he hopes will change people's minds. It's a stressful enough job as it is, but everything gets more complicated when murder comes knocking at their door.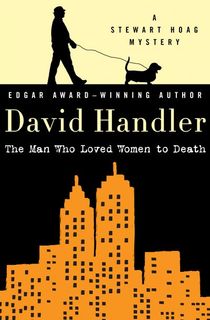 The Man Who Loved Women to Death
Now a seasoned ghostwriter, Hoagy often gets letters from people asking him to help them with their books. He usually ignores them, but this recent excerpt from an author known only as the Answer Man intrigues him. His manuscript tells the story of a man who brutally murders a girl he brings home from a pet shop. Hoagy finds the Answer Man's writing realistic in a way that he figures is just talent until he sees a murder described in the next morning's paper.
The real-life crime matches the writing sample exactly. A young woman who worked at a pet shop was bludgeoned to death. As more murders occur, Hoagy receives more letters. Now he's on the trail of a killer who may want to write his own final chapter.
The Girl with Kaleidoscope Eyes
Richard Aintree was a giant in the world of American literature and his only novel is still read in high school classrooms to this day. But the modern world knows little of the man himself as he went into hiding after his wife's death. Just as Hoagy begins work ghostwriting a book about Aintree's family, the author has suddenly reached out to his two daughters. Monette, a lifestyle guru with a failing media empire, and Reggie, Hoagy's first love.
But has the real Aintree resurfaced after all these years? Hoagy moves into Monette's mansion in LA to investigate further, but everything gets more complicated when murder enters the picture.
The Man Who Couldn't Miss
Settled into life on Merilee's Connecticut farm, Hoagy is finally attempting to write a new novel. He hopes that he may be able to rekindle things with her, but Merilee spends most of her time organizing a benefit production of the play Private Lives to raise funds for Sherbourne Playhouse, the theater where several Hollywood greats—including herself—made their debuts. Merilee has managed to recruit some of her most illustrious classmates from the Yale School of Drama to take part in the production as well. But things get complicated when the police ask Hoagy about another Yale alum, R. J. Romero.
Hoagy can't help but investigate, and it seems that Merilee, her castmates, and R. J. all share a dark secret from their days at Yale. But when a member of the cast is found dead, the fundraiser becomes the least of their worries.
Related: 9 "New Beginnings" Murder Mysteries
The Man in the White Linen Suit
Hoagy is a bit frustrated, to say the least. Still hard at work on his new novel, he's finding it hard to concentrate in his stuffy—and tiny—New York City apartment. On top of this, Merilee has still not made up her mind about what she feels for him. Luckily, she has invited him to stay in her luxurious apartment that overlooks Central Park while she's away on a film shoot.
But instead of a quiet writing period, Hoagy is caught up in yet another mystery when he agrees to have a drink with famously ruthless book editor Sylvia James. Sylvia reveals to Hoagy that the latest novels by beloved author Addison James—who also happens to be her father—were in fact written by his assistant Tommy O'Brien, who has since disappeared along with Addison's latest manuscript. In exchange for a bid on his new novel, Hoagy agrees to track Tommy down. But when this case of a man on the run starts to build up a body count, Hoagy and Lulu will have to hope they didn't bite off more than they could chew.
The Man Who Wasn't All There
On the cusp of finishing his new novel, Hoagy returns to Merliee's Connecticut farmhouse, hoping a change of scenery will give him the inspiration he needs. But his writer's retreat is soon interrupted by Merliee's neighbor Austin Talmadge. He's unfriendly and a bit eccentric, and warns Hoagy not to get on his bad side. Hoagy writes off the threat, but when strange things begin happening around the farm, his suspicion grows.
He may just have made a very dangerous enemy.
The Lady in the Silver Cloud
The latest installment in the series finds Hoagy assisting the NYPD in a murder investigation. This time the victim is his and Merliee's neighbor Muriel Cantrell, who was killed sometime after a Halloween party. It's a shocking crime, as Muriel was, by all accounts, the nicest woman in the building. Her death has been especially hard for Bullets Durmond, a former mob enforcer-turned Muriel's chauffeur.
Teaming up with Lieutenant Romaine Very, Hoagy and Lulu investigate Muriel's past. It seems everyone has their secrets, even sweet old women. From Muriel's time working at the Copacabana as a young woman, to Bullets' mob connections, to Muriel's strained family, suddenly this murder has leads that go everywhere. Though the real culprit might turn out to be much closer to home.