When you really think about it, readers have to put a lot of trust in the narrators of the stories they are reading. It is the narrator's job to act as our guide through the plot, and we often establish a connection with them since we are usually hearing their innermost thoughts and seeing the world through their eyes for the duration of the novel.
So what happens when narrators use that power against us? When they exploit their charisma or refuse to grant readers crucial information that would affect our entire perception of the tale they are weaving. Or, sometimes even more interesting, what if the narrator is battling a mental illness that prevents them from understanding the actual reality of a scenario and, in turn, presents false information to the reader unknowingly?
In a way, we can all be seen as unreliable narrators who are limited to our own constricted perspectives. But thrillers, in particular, commonly use unreliable narrators to intentionally withhold information to confuse, intrigue, and blur the lines of reality, so that until the very last page, readers are left trying to decipher who they can trust. Here is a list of intriguing thrillers with unreliable narrators who mess with our minds!
The Hidden Girls
Motherhood is often romanticized in our society. Whether it is describing a new mother as having a beautiful "pregnancy glow" or promising new mothers that their "maternal instinct" will kick in with their infants, not many individuals talk about how stressful, alienating, and exhausting caring for a newborn can be.
The Hidden Girls follows Ruth, a new mother dealing with postpartum psychosis—which has caused her to start hearing voices and experience extreme paranoia. Lately, she's been finding it immensely difficult to decipher what is true and what is not, so when she hears a scream one night from a nearby petrol station, she isn't sure if she is trapped in one of her false realities or if someone really does need her help. Should she listen to the stern demands of the police and her concerned husband to stop calling the station, or should she pay heed to her own shaky intuition?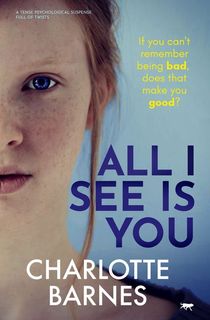 All I See Is You
M appears to live a normal life; she has a job in publishing and enjoys preparing nice dinners for herself in her apartment to unwind after work. But, instead of eating in her dining room, she prefers to eat in front of the living room window, which also happens to give her a perfect view of her next-door neighbor Caleb—a stranger who doesn't know how madly in love she is.
An innocent crush turns obsessive as M begins to fantasize about their made-up relationship and decides to try to learn all she can about him. After Caleb suddenly goes missing, M must delve deep into her memories (although she's been having much difficulty remembering pieces of her past) to uncover what happened to her love. Is it possible to call yourself a good person if you can't remember the bad things you might have done in the past?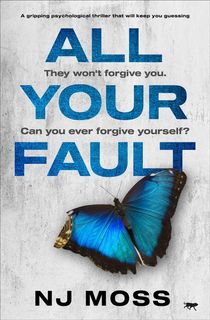 All Your Fault
Her son is about to start primary school, and Grace has found an ideal job with a flexible schedule and amazing pay. Things could not be better—except she's starting to feel like someone is out to get her. The traumatic death of her little sister is a childhood memory that continues to haunt her, and she's starting to wonder if her hallucinations are an indication that she has inherited schizophrenia like her late grandmother or if her mind is trying to warn her of something dangerous. This slow-burn thriller will have you wondering what the actual truth is about the demise of Grace's sister.
A Stranger on the Beach
A lovely beach house, extravagant parties, and a loving husband. Caroline Stark has created a perfect life. But after a nasty, and unfortunately public, fight with her husband, her façade starts to crack. Lies are being told, money is missing and now there is a stranger on the beach lurking outside their beach house. When that stranger becomes a source of comfort and revenge (after their brief fling) things become far more destructive than Caroline anticipated. When someone ends up dead, who will take responsibility, and better yet, who has been manipulating who this entire time?
The Memory Box
Sometimes the truth is better left buried, especially when you have a handsome husband, beautiful daughters, and an ideal home in a nice neighborhood. Caroline Thompson doesn't take her luck for granted, so she steers clear of the gossipy moms of Farhaven who love to spend their free time trying to uncover dirt on town residents. Quite confident that she has nothing to hide, out of mere curiosity Caroline Googles herself using her maiden name, and what she ends up finding is shocking.
Why can't she remember these troubling pieces of her past? Determined to prove these search results incorrect, Caroline must quickly find proof that she hasn't been living a lie—without anyone knowing, of course, in case everything turns out to be true.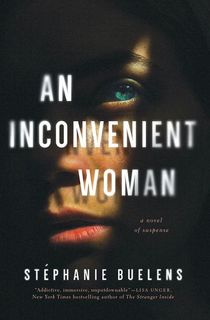 An Inconvenient Woman
An Inconvenient Woman, "a piercing, high-speed nightmare best consumed in a single breathless sitting," follows Claire Fontaine, a woman who believes her ex-husband murdered their teenage daughter and is now planning on killing his new stepdaughter (Kirkus Review). After she is dismissed by her ex's new bride, she vows to do everything in her power to keep the young girl safe. In the meantime, "sin eater" and ex-LAPD officer, Sloane Wilson investigates Clarie's past, which begins to cast doubt upon her innocent guise as well as Clarie's ex-husband. Who's telling the truth, and who has fed themselves lies for so long that they have convinced themselves that their sense of reality is accurate?
Other People's Houses
Kate Webb is trying her best to cope with the loss of her young son, whose death feels far more recent than 10 years ago. Although drinking to numb the pain is a more common unhealthy coping mechanism, Kate also participates in another, more unusual habit: she visits open houses to observe the lives of families she considers to be "perfect." It is at one such house that she notices a photograph of a family that contains a boy who looks just like her son. It may just be her imagination, or Kate might actually have reason to believe that uncovering the dark secrets of this family may allow her to tie up loose ends from her traumatic past.
The Three
Four commuter planes crash, all within hours of one another. Although undoubtedly upsetting, what is strange is that in three of the four crashes, there is one child survivor each. Now known as "The Three," an evangelical minister vows that the kids' presence is foreshadowing an apocalypse. At first, disregarded, his warnings are starting to be taken more seriously as the three children exhibit disturbing behavioral problems.
This epistolary book is told through interviews, website excerpts, and emails—and even contains a book within a book called From Crash to Conspiracy by a fictional investigative journalist. The unique format the novel takes makes for a compelling and entertaining read as you try to figure out whose perspective of the event you can trust.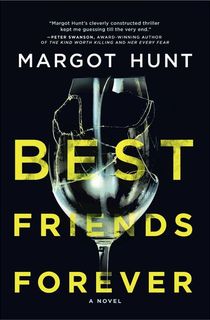 Best Friends Forever
Although from very different worlds—Kat Grant, a wealthy socialite, and Alice Campbell, a struggling suburbanite—the two have formed a super close friendship. At least that's what Alice thought before Kate suddenly stops speaking to her after Kate's husband falls to his death from the second-floor balcony of their mansion.
Howard was far from the perfect husband—known as a drunk and a bully— the police have reason to believe that he was murdered. Told from Alice's perspective, the novel jumps back and forth from the present to three years prior—when the two women first met—and gets readers wondering who the liar and master manipulator behind this mess is.
Sometimes I Lie
Can lies become the truth if you really believe they're true? Amber Reynolds isn't sure; all she is certain of is that she is in a coma, that her husband doesn't love her anymore, and that she has a tendency to lie. This story alternates between a week before her accident, her present comatose state, and her childhood diary entries, all to try to decipher what caused her to fall into a coma and whether her husband is to blame. Are Amber's memories reliable, or is she lying to herself—and the readers?
Featured photo: VD Photography / Unsplash