The world of crime fiction and noir is as deep and dark as any complex crime investigation. There's just so much out there that gets lost amid the marquee names (Dashiell Hammett, Jim Thompson) and latest bestsellers. Often, a voracious reader feels like a detective themselves, scouring recommendations and lists seeking out new gems. I'm right there with you, digging around looking for some crime novels that take hard-boiled and detective fiction into completely new areas—and I'm here to lend a hand.
Here are seven underrated hard-boiled detective books. In these books, the crime is so layered that it's less an investigation and more a reflection of what crime is, the darkness of humanity staring back at us.
Die A Little
Abbott is nowadays a household name. Long before hits like Dare Me and You Will Know Me, she wrote a detective novel that doubles down on the age-old trope of the "femme fatale." In Die a Little, her debut, she introduces readers to Lora King, a teacher that has her life effectively uprooted when her brother becomes ensnarled by the mysterious Alice Steele, whose past becomes a sort of portal for Lora, sending her into the seedy underworld of LA to uncover the truth to this Alice Steele. It's quite an infectious read.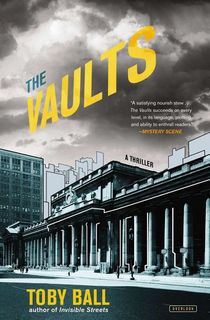 The Vaults
This book pretty much came out of nowhere, randomly found used in a secondhand bookstore that I picked up on a whim and only got around to reading it a year or two ago. Ball's novel takes place in the 30s, focusing on the titular Vaults, a densely packed archive complete with the city's history of criminal records over the entire decade. Arthur Puskis is an archivist working at the Vaults. He discovers an oddity in some of the files, a duplicate file, that sends his senses haywire and the subsequent investigation that stretches to include multiple characters and a vast array of corruption. The Vaults is that sort of book that makes you second-guess how information is spread.
Heathenish
Losack's debut novel, Heathenish, feels like he somehow channeled the underworld and was able to render it on the page. Readers are introduced to a narrator battling anxiety and depression. He goes through life with a malaise that seems so relatable at times, full of self-doubt and loneliness. Then comes all the drug dealing, the dealings with all kinds of equally fraught individuals.
Heathenish is hardboiled without the need for posturing the traditional criminal investigation. Here we see the life itself that is often only used as background detail, the poverty and despair that an investigator might skim in passing while trying to find the killer. Heathenish depicts the world so bare and raw, it's an open wound just waiting for you to touch it.
Waste
Marten has been a bit of a cult favorite for a long time. Waste remains one of my favorites. It's a thin volume—about a hundred pages—and everything about it postures as unassuming and lonely. Yet in the depths of this book is perhaps the full dark pull of a great piece of noir. Sloper is a janitor working in an office building. He gets rid of the waste, sorts through it, and thinks of every discard as part of a story of everyone, a sort of transcript or paper trail. It's through this obsessive minutia that the paranoia and possibility of a nefarious plot pokes through. Waste is a masterclass in tension.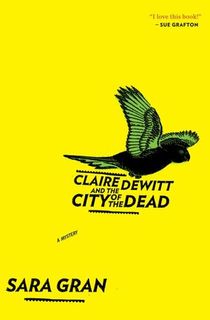 Claire DeWitt and the City of the Dead
Like Megan Abbott, Sara Gran has become a household name. In Gran's case, we know her for, among others, her horrific tale of possession, Come Closer. However, Gran has indeed cultivated a hardboiled series of her own.
Claire DeWitt and the City of the Dead introduces one Claire DeWitt, an investigator descending upon New Orleans to work on a missing persons case. DA attorney Vic Willing vanished during the height of Hurricane Katrina. Of course, nothing is straightforward for DeWitt and the case, along with the feverish prose, jumps around and keeps those pages turning. The book is worth the read for Claire DeWitt alone.
Black Gum
J David Osborne has been steadily building an oeuvre of crime fiction for nearly a decade. Among many books, Black Gum stands out as a crystalline depiction of down-and-out, a tale about a man that loses it all, and then gets lost in the fury of juggalos, dealers, and all sorts of mischief.
Osborne taps into a refreshing burst of empathy to explore crime and why many are drawn to those dark worlds to deal in illegal acts. Black Gum feels like a knockout punch to the gut, a single-sitting read that captures the full weight of what any traditional hardboiled story desires to achieve, without the need to point guns, play forensics, or even have a homicide. There's enough loss and deceit on the page for a dozen investigations.
Kiss Me, Judas
In the 2000s, Will Christopher Baer seemingly came out of nowhere and dropped a trilogy of books deemed "the Phineas Poe" trilogy. It was a cult hit among fans of authors like Stephen Graham Jones and Chuck Palahniuk.
In each book, Baer uses his masterful command of the English language to create an addictive and dizzyingly detailed account of a down-and-out cop named Phineas, an addict and recently released from the psych ward. He meets a femme fatale named Jude and then wakes up in a bathtub one morning, a kidney missing. The setup is textbook hardboiled fare, yet Baer made it so fresh and unique, it's a shame the trilogy remains underrated, out-of-print, and seldom discussed.