Master of the legal thriller, John Grisham—an attorney-turned-author—is one of the most popular writers ever published. But before he turned to the pen, Grisham practiced criminal law and served in the Mississippi House of Representatives. He actually wrote his first book while in office, which was inspired by what he overheard a 12-year-old girl telling a courtroom in 1984. Her upsetting testimony led to Grisham's first novel: A Time to Kill.
But Grisham didn't gain true acclaim until his second book, The Firm, was published—staying on the New York Times bestseller list for 47 weeks and becoming the bestselling novel of 1991. The rest is history. If you've read everything from The Pelican Brief to Gray Mountain, and are looking for more books like John Grisham's, then you've come to the right place. Settle in for heart-stopping moments that come with some of the best legal thrillers around.
Books Like John Grisham
The Judge Norcross Novels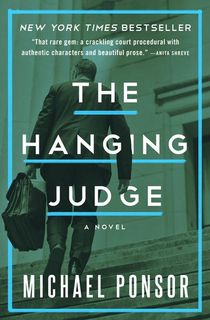 The Hanging Judge
After a drive-by shooting leaves two dead in Massachusetts, a state without capital punishment, the U.S. attorney shifts the homicides into the federal court so he can go after the death penalty. Now, newly appointed judge David S. Norcross is presiding over the first death penalty case the state has seen in decades. And he'll have to manage everything from a prosecutor and defense attorney at odds to rival gang members in this gripping thriller.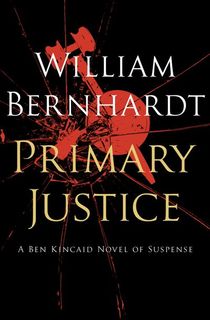 Primary Justice
When Ben Kincaid starts his new job as an associate at a giant corporate firm, his first task is to arrange an adoption for one of the firm's biggest clients. Jonathan and Bertha Adams have always wanted a child of their own, and when they find Emily—a young girl who suffers from a rare disorder that prevents her from forming memories—they think they'll finally get to have a family But when Jonathan is found dead, Ben investigates the killing that leads him down a terrifying path he's not prepared for.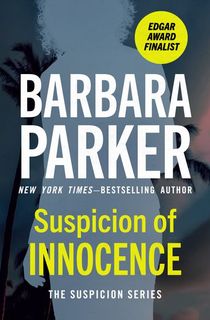 Suspicion of Innocence
Attorney Gail Connor is about to make partner at her Miami law firm when tragedy strikes and her sister's murdered body is discovered. Now, Gail is the prime suspect, and she must fight to prove her innocence in this thrilling novel—all while getting a glimpse of the dark side of the legal system. Suspicion of Innocence is the first in an eight-book series, all surrounding Gail Connor.
Related: 9 Political Thriller Books by Women
The Butch Karp and Marlene Ciampi Series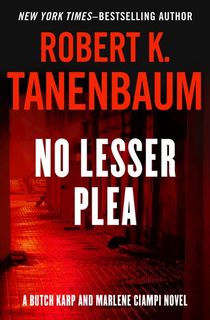 No Lesser Plea
The first book in the Butch Karper and Marlene Ciampi legal thriller series follows Assistant District Attorneys Karper and Ciampi as they work together to convict a vicious sociopath who tries to beat a murder charge by claiming he's incompetent to stand trial. And with a passion for the justice system like theirs, this duo will accept nothing short of a guilty verdict.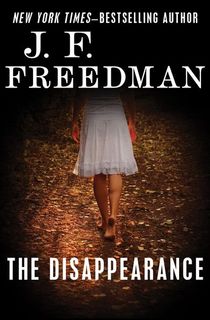 The Disappearance
When a young girl goes missing during a sleepover and is then found dead, a year goes by until police make an arrest. Now, the girl's parents want justice—but defense attorney Luke Garrison isn't so sure the accused man is guilty. Once a cutthroat District Attorney, Garrison switched sides to become a defender after sending an innocent man to die. But he won't make that mistake again—and will stop at nothing to find the truth behind a young girl's death.
Related: 9 Underrated Thriller Books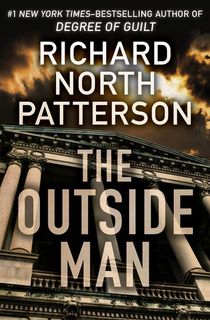 The Outside Man
An outsider in the South, attorney Adam Shaw has some very powerful clients. When his best friend Henry Cantwell suspiciously flies off the radar after his wife is murdered, Adam dives deep into unfamiliar territory to ensure that his friend is acquitted of a crime he didn't commit and that the true killer is brought to justice.
Presumed Innocent
When the dead body of prosecutor Rusty Sabich's former lover is found, his life is turned upside down. To make matters worse, Rusty's boss, the district attorney, is up for re-election and assign's Rusty to the case. And when the victim's relationship with Rusty is discovered, he becomes the main suspect in this heart-racing legal thriller. Fans of the 1990 adaptation starring Harrison Ford will want to read the book the film was based on.
Related: 10 Gripping Legal Thrillers for Fans of Last Trial Author Scott Turow
 The Samantha Brinkman Series
Blood Defense
If you followed the O.J. Simpson trial, or even the dramatization of it in American Crime Story: The People vs. O.J. Simpson, then you've probably heard the name Marcia Clark. The prosecutor for the infamous Simpson case is now the author of the Samantha Brinkman series. The first book in the series introduces us to the series' namesake—a Los Angeles criminal defense attorney—as she prosecutes a veteran LAPD detective for a double homicide, in which one of the victims is a beloved TV star.
This post is sponsored by Open Road Media. Thank you for supporting our partners, who make it possible for Murder & Mayhem to continue publishing the mystery and thriller stories you love.
Featured photo: Getty Images