Lydia Kang's engrossing new historical mystery novel Opium & Absinthe is earning rave reviews from critics and readers alike. Criminal Element hailed Kang's latest as "a new historical novel full of intrigue, occult mystery, and unexpected twists," while CrimeReads championed Kang as "one of the great virtuosos of the crime genre."
Lydia Kang fans would certainly agree. The bestselling author is known for her intricate plots, her lively and devilish characters, and her richly imagined settings grounded in historical detail.
If you're wondering where to turn after reading Opium & Absinthe, check out these thirteen historical mysteries for fans of Lydia Kang. You'll quickly lose yourself in the transporting narratives, from the gaslit alleys of Victorian London to the streets of Imperial Russia and beyond.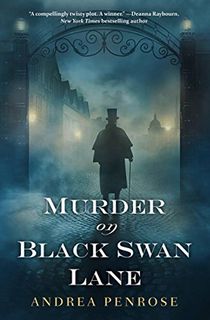 Murder on Black Swan Lane
In Regency London, a killer is on the loose.
The reckless Earl of Wrexford, condemned for his debauchery by the local reverend, never expects for their war of words to escalate beyond the written form. But when the clergyman turns up dead, Wrexford becomes the main suspect in his death. To clear his name, he'll have to call upon A.J. Quill, the cartoonist who ruined his reputation with a satirical cartoon that skewered both parties.
But A.J. Quill has a secret. The clever cartoonist is actually Charlotte Sloane, who worries her identity will be revealed and her career ruined. But if she can work with Wrexford on this case, her secret may stay just that. As the two dive into London's darkest corners to track down murderer, they'll put far more than their careers on the line.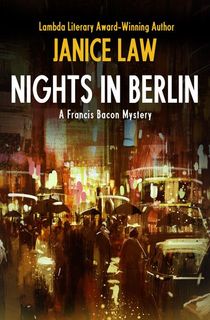 Nights in Berlin
When Francis Bacon is sent to Berlin, he could not be more elated. It's Germany's Golden Twenties, after all. But darkness gathers on the horizon...
Hitler's power is growing, and the Nazi Party has begun appearing on the city streets. Francis's uncle Lastings is taking young men back to his hotel room for more than innocent fun now—he's recruiting them for a coming fight. But when Lastings flees, Francis is left alone in Berlin, struggling to survive as the vibrant world he once knew slips into shadow.
Fans of Lydia Kang will lose themselves in this immersive and gripping historical mystery novel by Lambda Award-winning author Janice Law, the fourth in the author's Francis Bacon Mysteries series.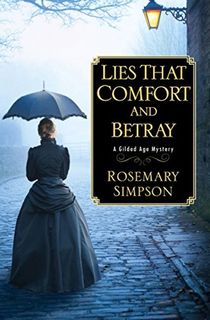 Lies That Comfort and Betray
In nineteenth-century New York, heiress Prudence MacKenzie may not be able to sit on the Bar Association, but that doesn't mean that she isn't a valuable asset to attorney Geoffrey Hunter. When one of Prudence's childhood friends turns up dead, the first in a coming string of slayings, Prudence is determined to find the killer.
Has the elusive Ripper come to America? And if he has, will Prudence and Geoffrey be enough to outwit his violent mind?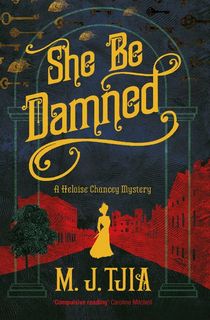 She Be Damned
When a vicious killer descends upon the streets of 1863 Waterloo, courtesan and detective Heloise Chancey is the perfect woman to take up the case. The police are hopeless in their search for the killer, but when another girl goes missing and is feared dead, Heloise knows she may be her only savior.
But when Heloise's friend, maid, and partner in crime-solving is implicated in the murders, she begins to question her own instincts. What should she trust—the evidence or her gut?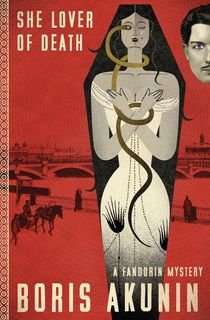 She Lover of Death
When young Masha Mironova arrives in Imperial Moscow, she immediately sheds her old skin and reinvents herself as the daring Columbine. When she falls in with a group of poets known as the Lovers of Death, she begins taking part in nightly séances that determine who will be named as Death's next lover—a soul who must take their life.
Related: Where to Begin with Russian Mystery Author Boris Akunin
The rash of suicides has sparked fear in the streets of Moscow, and when detective Erast Fandorin goes undercover to find out what's really happening among the Lovers of Death, he is stunned. Does Fandorin have what it takes to stop the will of Death?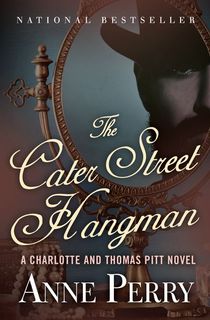 The Cater Street Hangman
The first book in Anne Perry's long-running Charlotte and Thomas Pitt mysteries, The Cater Street Hangman introduces readers to the fantastic crime-solving duo as they hunt down an elusive strangler targeting members of Victorian England's upper class.
Inspector Thomas Pitt is determined to break through the walls of high-class society and solve this ghastly case. But Pitt must be careful; dark secrets and startling truths lurk in the exclusive halls of England's elite. With outspoken Charlotte Ellison by his side, the two will solve what just might be the crime of the century.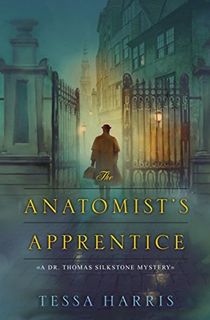 The Anatomist's Apprentice
When young anatomist Thomas Silkstone arrives in eighteenth-century Oxfordshire, he falls headlong into a gruesome and convoluted crime.
The death of Sir Edward Crick sent shockwaves through the ballrooms and barrooms alike, and though few mourn him, his death remains a mystery. When Thomas agrees to examine his corpse, he finds that the living, as well as the dead, may hold the secrets to solving this case.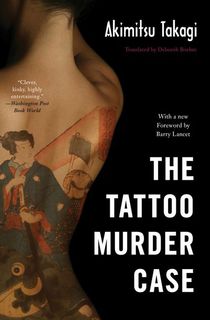 The Tattoo Murder Case
When Kinue Nomura's body is discovered in post-WWII Tokyo, it is in pieces.
In a room locked from the inside, a collection of beautifully tattooed limbs is discovered. When detectives arrive on the scene, they are flummoxed by the case. Only the young doctor Kenzo who discovered the body may know the truth of what happened to Kinue, and as dives deeper into the case, the truth gets ever more dark and twisted.
Originally published in 1948, the first English translation of this stellar mystery novel will have readers guessing until the very end.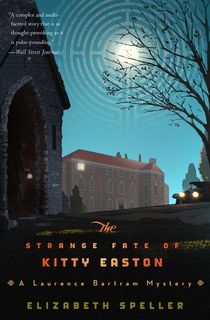 The Strange Fate of Kitty Easton
The town of Easton Deadall may be beautiful, but something sinister lurks behind the veneer.
When five-year-old Kitty Easton vanished from her bed in 1911, never to be seen again, the town was stunned. Now, a young woman has gone missing in a disappearance disturbingly similar to Kitty's. When a body appears in the local church, veteran Laurence Bartram finds himself inexplicably drawn into the baffling case. It looks like it will be up to him to solve a crime—or two.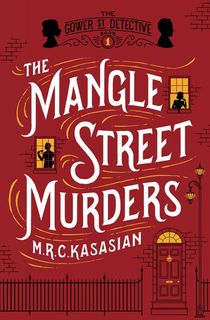 The Mangle Street Murders
March Middleton's guardian, Sidney Grice, happens to be Victorian London's most famous personal detective. He also believes women have no place in solving crimes. Nevertheless, he begrudgingly allows March to join him on a murder investigation after the death of a young woman.
Sidney is convinced the woman's husband is the only one who could have committed this crime, but March is sure of his innocence. As the case devolves into chaos, these two must venture through East End London's most dangerous streets to find out who was really responsible for this murder.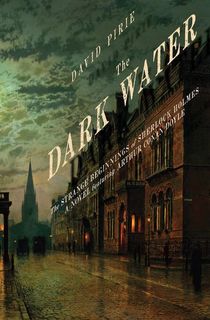 The Dark Water
In this inventive historical mystery novel, two inimitable detectives—one real, the other fictional—join forces to catch a killer in a sleepy seaside town.
Pirie creates a narrative world wherein Sherlock Holmes teams up with surgeon Joseph Bell, the real-life individual who served as the inspiration for Sir Arthur Conan Doyle's legendary literary sleuth! Together, Holmes and Bell set out to solve the mystery of the Dunwich witch and the nasty crimes sweeping through the area. Filled with mystery, deduction, and derring-do, this historical narrative is perfect for die-hard fans of the genre.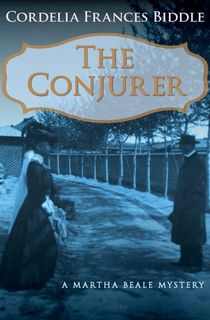 The Conjurer
The first book in Cordelia Frances Biddle's Martha Beale Mystery series introduces readers to the Beale family's decadent life and dangerous secrets.
When Martha Beale's father fails to meet her for lunch, she fears the worst. Then his hunting rifle is discovered by the river, but the man is nowhere to be found. So Martha sets out to discover what transpired that fateful afternoon. Certain he cannot be dead, she begins a discreet investigation into his disappearance—an investigation that will take her to the upper levels and the lowest rungs of society in 1842 Philadelphia.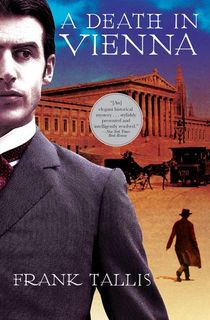 A Death in Vienna
At the turn of the twentieth century in Vienna, psychoanalysis is all the rage. When a young woman is mysteriously murdered, Max Liebermann, a practicing psychoanalyst and old friend of detective Oskar Rheinhardt, is called upon to help solve the crime.
Related: 14 Supernatural Thrillers That Will Give You the Chills
Medium Charlotte Löwenstein was found shot in the heart in a locked room, with no trace of a gun to be found. Though the police believe something otherworldly may be to blame, Max is sure that science alone can solve the case.
This post is sponsored by Open Road Media. Thank you for supporting our partners, who make it possible for Murder & Mayhem to continue publishing the mystery stories you love.