Hulu's original series Only Murders in the Building quickly made its mark in 2021 with its sense of humor, its intrigue, its mystery, and Selena Gomez's fabulous coats. Although the creators have thankfully brought us a third season, we can't get enough of the chemistry of Gomez, Steve Martin, and Martin Short, as well as the mystery they bring to our living rooms each week.
If you've also become addicted to the weekly visits with an oddball group of friends, the mystery that entangles them, a touch of humor both light and satirical, and above all, the hijinx around them, we've got the perfect books to keep you hanging on between episodes of Only Murders in the Building!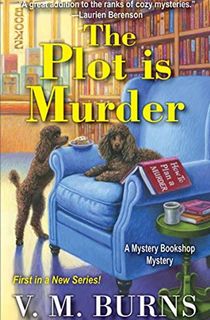 The Plot Is Murder
Maybe the only people who have enough time to launch an amateur investigation at a scale like Charles, Oliver, and Mabel are retirees. In The Plot is Murder, you'll meet another crew of retirees who join forces to solve a mystery—one that our main character, Samantha Washington, is suspected of having a hand in. The delightfully wacky crew that fills out this mystery's pages will satisfy anyone who misses our main threesome's vivacious chemistry.
Related: 10 Meta Mystery Novels that Put the Murder Back in Murder Mystery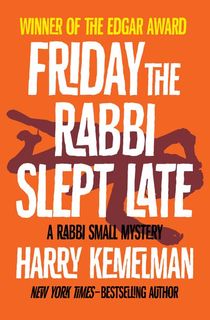 Friday the Rabbi Slept Late
One of the delights of Only Murders in the Building is the many scenes featuring the Arconia's residents. If Bunny, Howard, Sting, and Uma were your favorite characters, try out Harry Kemelman's Rabbi Small series. You'll find echoes of the building meetings in each gathering of Rabbi Small's congregation… along with a consuming mystery and a fascinating taste of Talmudic scholarship.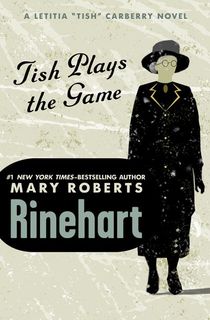 Tish Plays the Game
This collection of short stories from "America's Agatha Christie" will give you another form of episodic mysteries with a sense of humor to keep you busy until the return of Only Murders in the Building. Tish is just as unpredictable as Oliver and our narrator, Lizzie, keeps the action grounded even as antics get out of hand.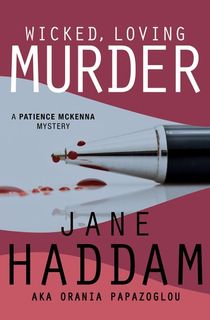 Wicked, Loving Murder
Delighted by Only Murders in the Building's loving yet pointed send up of the true crime podcasting world? Wicked, Loving Murder should wet your whistle. Patience McKenna, once a romance novelist, has recently become a true crime writer. This murder mystery features a great mystery—and critiques of the romance and true crime publishing worlds alike.
The Westing Game
If the intergenerational interplay charmed you each week on Only Murders in the Building, you'll want to check out The Westing Game. Although it's a children's book, this classic will entertain readers of all ages. The odd pairings of its characters, from 13-year-old Turtle and 60-year-old dressmaker Flora to religious cleaning woman Crow and 62-year-old delivery "boy" Otis, generate plenty of humor, while the mystery at the center will leave you puzzling.
The Marlow Murder Club
What happens when a 77-year-old with a taste for the single life, a vicar's wife, and a dog walker team up? A reader receives a delectable mystery novel with laughs galore. Much as no one believes the crew that Tim Kono's death was no suicide, the police don't believe Judith when she shows up to report seeing a murder during her evening swim. Not to be deterred, she and her crew join together to solve the case.
Truly Devious
Another option for those who look for a bit of true crime inspiration in their murder mysteries, Truly Devious is for readers that also listen to My Favorite Murder. When Stevie Bell is accepted to the prestigious Ellingham Academy, it's under the condition that she investigate the "Truly, Devious" murder that occurred on its grounds. No one—except Stevie herself—actually thinks she can solve the crime. But thanks to schoolmates who aid her, and those who would like to use her, Stevie's found some threads that may unravel the case.
The Thursday Murder Club
Within the pages of The Thursday Murder Club, you'll find another crew of self-appointed sleuths who find new purpose in cracking cases. When a murder happens in their retirement community, the Thursday Murder Club goes from attempting to solve cold cases to discussing the mysterious death of a developer. With the help of PC Donna De Frietas, they're sure they'll crack the case.