Alex North burst onto the thriller scene with his 2019 New York Times bestseller The Whisper Man, an eerie father/son story of a long-ago murder with chilling implications in the present day. Now he's back with The Shadows, another terrifying tale of the past coming back to haunt us.
Twenty-five years ago, Charlie Crabtree committed a shocking murder—and then disappeared. Now, Charlie's friend has come back to town to care for his ailing mother. She says that there's something in the house with her. Meanwhile, police are investigating a copycat killer in the nearby town of Featherbank—which should be familiar to fans of North's 2019 debut. What's the secret behind Charlie's shocking crime? You'll have to read The Shadows to find out.
Related: 20 Sizzling New Mystery and Thriller Books We Can't Wait to Read This Summer
Once you do, though, then what? Even the most prolific authors can only write so fast, and fans of Alex North's creepy tales will have a while to wait before the next one comes out. Fortunately, we've selected some other pulse-pounding thrillers like The Shadows that will keep you reading long into the night. Good luck, sleeping...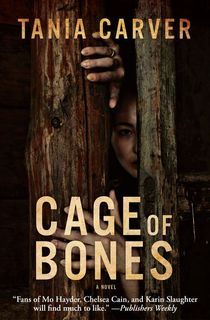 Cage of Bones
Tania Carver weaves an "utterly terrifying, yet believable chiller" (Daily Mirror) that starts with the fairytale image of a cage of bones discovered in the basement of an abandoned building.
Inside the cage: a feral child, the victim of a sinister killer who has been operating for more than three decades. This macabre discovery plunges Detective Inspector Phil Brennan and psychologist Marina Esposito into the deadly pursuit of a vicious killer who may be closer to them than they ever realized...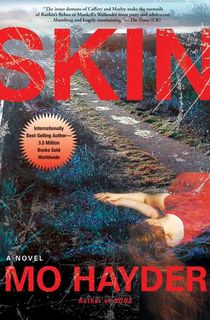 Skin
Booklist called Mo Hayder "easily today's best writer of visceral and elemental horror," and in her fourth novel featuring her popular Jack Caffrey protagonist, she introduces one of her most horrifying villains.
Related: 10 Mo Hayder Books That Will Get Under Your Skin
What seems like an open-and-shut case of suicide leads Jack Caffrey to the flooded quarry tunnels of Elf's Grotto, and a killer who can slip in and out of peoples' lives seemingly unseen.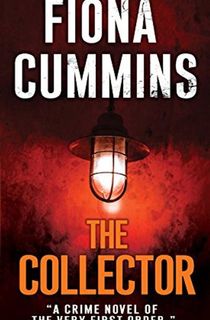 The Collector
"With a creepy and menacing undertone and one of the scariest antagonists ever, this is sure to give readers nightmares." (Library Journal) Detective Sergeant Etta Fitzroy managed to escape from the dreaded serial killer known as the Butcher of Bromley—but he escaped, as well.
Now he's gone into hiding, living under a new identity, and he has begun taunting her with clues that will drag her back into his sadistic world, with an endgame that will challenge everything she thought she knew.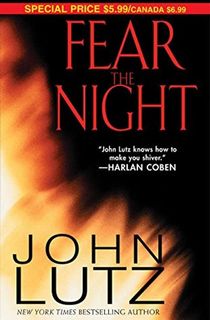 Fear The Night
The serial killer known as the Night Sniper is holding New York City hostage in this thriller from the Edgar Award-winning author of Single White Female. He threatens to keep killing until he can draw legendary homicide detective Vin Repetto into a deadly game of cat and mouse. What the killer doesn't know is, he'll be playing by Repetto's rules.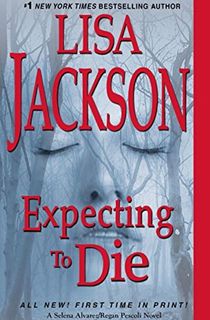 Expecting to Die
All Detective Regan Pescoli wants is to start her maternity leave. She never asked to be swept up in the media furor around a serial killer who is stalking the deep, dark woods near Grizzly Falls, Montana.
Related: Running Scared: 13 Heart-Racing Mysteries by Bestselling Author Lisa Jackson
The killer doesn't care what she wants, though, and when Pescoli's daughter becomes caught in the killer's deadly game, the investigation lands much closer to home in this twisty thriller from acclaimed author Lisa Jackson.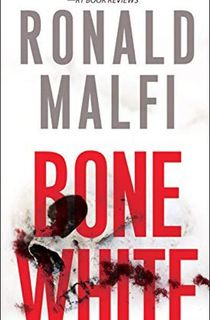 Bone White
"Malfi's florid descriptiveness and taut writing style grip the reader right from the get-go," Rue Morgue says of this gruesome chiller that follows Paul Gallo's search for closure in the disappearance of his twin brother.
A mass-murderer has led the police to the place where he buried his victims, and Gallo believes his brother's remains may be among them. When he arrives in Dread's Hand, Alaska, however, he begins to suspect that more is at stake than just the closure he seeks in this eerie novel filled with "plentiful hair-raising enigmas and copious gore." (Publishers Weekly)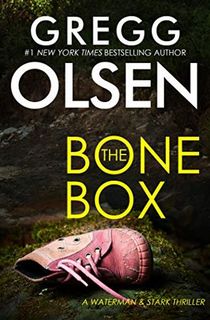 The Bone Box
Gregg Olsen's popular forensic pathologist character Birdy Waterman returns in this chilling tale of family and murder.
Related: Gregg Olsen: 13 Gripping Thrillers by the #1 Bestselling Author
Twenty years ago, Birdy testified against her own cousin in a grisly homicide case. Now, she has reason to believe that she was wrong and that the killer may be walking free—and closer than she could ever have guessed.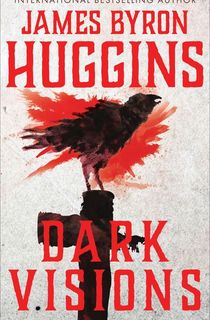 Dark Visions
From internationally bestselling author James Byron Higgins comes this chilling tale of a legendary homicide detective who must emerge from retirement to hunt down his grandson's killer.
After losing his eyesight in the line of duty, Joe Mac was forced to step down from his post—and entered into a life of solitude following. With his only friend, a raven aptly named "Poe," Joe Mac must now step into the darkness he so fears and challenge the vicious powers at play. It is a journey that may cost him life, limb, and mind.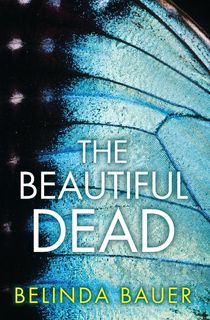 The Beautiful Dead
"Bauer's novel unfolds like an episode of Criminal Minds," Entertainment Weekly says of this gripping thriller by the celebrated novelist.
Related: Finders Keepers: 8 Gripping Crime Novels by Gold Dagger Award-Winning Author Belinda Bauer
The Beautiful Dead follows a crime reporter who finds her sagging career reenergized by a spate of grisly, public murders that are presented like art exhibitions. As the killer becomes increasingly obsessed with her coverage, however, she may find herself uncomfortably close to the next murder—maybe close enough to be its victim.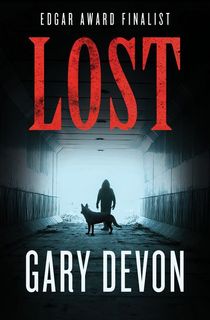 Lost
Who is the hero and who is the villain in this Edgar Award finalist that the Philadelphia Daily News called "a minor American classic"?
When Leona Hillenbrandt abducts a young girl from the hospital and begins a cross-country flight, she finds herself pursued by the girl's brother, a psychopath who can only relate to his abducted sister and the vicious dog who accompanies him on his trail of carnage.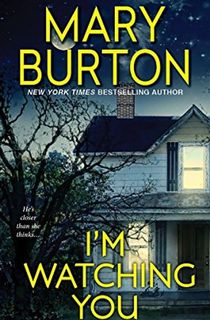 I'm Watching You
The killer is watching Lindsay O'Neil. All of his crimes are committed for her, and she and her estranged husband, Detective Zack Kier, are about to be plunged into a cauldron of obsessive madness as the killer grows ever closer to the object of his obsession in this book that RT Book Reviews calls, "Creepy and terrifying, it will give you chills."
Related: Dive Into Trouble with the Best Mary Burton Thrillers
The Dead Girls Club
Thirty years ago, Heather Cole and her best friend Becca were members of the Dead Girls Club. Just a bunch of morbid kids obsessed with the macabre, like the legend of the Red Lady, the spirit of a vengeful witch.
Related: 14 Supernatural Thrillers That Will Give You the Chills
Unfortunately, that obsession led to Becca's death—at Heather's hands. Now somebody else knows the truth of what happened that night, and they're reaching out—maybe from beyond the grave—to make her pay.
Mexican Gothic
When Noemí Taboada receives a letter from her recently married cousin begging for her help, she sets out to her cousin's new abode, the manor house called High Place in his "terrifying twist on classic gothic horror." (Kirkus Reviews)
What Noemí finds there is nothing she could ever have imagined. Her cousin's new husband is both sinister and seductive, his father hides terrible secrets, and the house itself seems to be invading her dreams in this "shiver-inducing tale combining touches of Northanger Abbey with bits of the Gormenghast trilogy." (Booklist)
This post is sponsored by Open Road Media. Thank you for supporting our partners, who make it possible for Murder & Mayhem to continue publishing the stories you love.