We're in the full swing of summer, detective, and we're all on the hunt for a compelling new read to get our pulse racing—preferably, at a price that doesn't break the bank. That's why we scoured the web to uncover the best mystery book deals for August 2020. From a historical mystery about the heinous crimes of Jack the Ripper to a haunting psychological thriller by bestselling author Joanne Fluke, the books below belong in your TBR pile—and they're all at prices that can't be beat!
But act fast, detective. These cheap mystery books are on sale for one month only, and they'll be gone before you know it...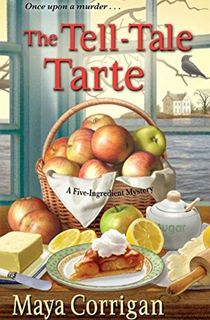 The Tell-Tale Tarte
It's a cold January in the Chesapeake Bay area, but Cool Down Café manager Val Deniston has plenty to sweat over—like catering a book club event, testing recipes for her Granddad's cookbook, and catching the author of a deadly tale of murder. . .
The last thing Val needs in her life is an unsolved murder, especially when the victim, an actor famed for impersonating Edgar Allan Poe, happens to be dressed exactly like her Granddad. To keep an eye on Granddad, whose latest job takes him to the home of Rick Usher, a local author inspired by Poe, Val gets herself hired as a cook in Rick's House of Usher. When she discovers the actor wasn't the only one doing an impersonation, separating the innocent from the murderous becomes a real-life horror story. But Val must decipher a killer's M.O. sooner rather than later . . . or she can forget about finding poetic justice.
Related: Take a Bite Out of Crime: 11 Culinary Cozy Mysteries Bursting with Recipes for You to Try Out While Under Quarantine

Includes 6 delicious five-ingredient recipes!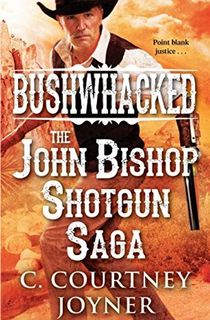 Bushwhacked
The first two Shotgun Westerns starring John "Shotgun" Bishop—part man, part killing machine, and all vengeance.
Shotgun
Dr. John Bishop saw his share of death in the Civil War. Then a gang of outlaws invaded his home, slaughtered his family, and severed his arm. Vowing revenge, Bishop has a gunsmith attach a special shotgun rig where his left arm used to be. Now the man called Shotgun rides deep into the Colorado winter to find the men who took away everything he once held dear—a journey that will force him to confront the violent legacy of his own outlaw brother—Devlin, a crazy-mean cuss who'd steal the horns off the devil himself.
Related: 12 Action-Packed Books for Fans of Tom Clancy

The Bleeding Edge
This time, Dev's got his cold black heart set on taking over John Chisum's land, destroying the cattle king's dream of building a new town and laying down tracks for the railroad. So Chisum hires Shotgun to protect his investment. But when the Bishop family feud turns into an all-out turf war, Shotgun ends up on the wrong side of the law—stuck in the middle between the devil he knows and two deadly new players. Their names are Billy the Kid and Pat Garrett. And this time, there will be blood. . .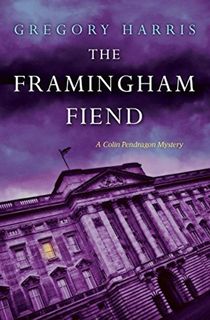 The Framingham Fiend
Of all the ghastly crimes in Victorian London, none are as infamous—or unsolvable—as those of Jack the Ripper . . .

The murder scene is chillingly familiar. A young sex worker has been slaughtered in her flat on Framingham Street in the East End. It's not the first time Scotland Yard has seen a murder like this. But with the help of Colin Pendragon and his loyal partner Ethan Pruitt, they hope it will be the last.
Related: 13 Historical Mysteries for Fans of Lydia Kang's Opium & Absinthe

Word of the Ripper-esque crime has begun to spread across London, sparking a fresh wave of fear, dread, and panic. Two sex workers have already been killed. But when a third victim is claimed, Colin and Ethan are forced to explore every possibility—from the opium dens of Whitechapel to the darkest corners of the London morgue. For Colin, the answer will prove to be as elusive—and deadly—as the Ripper himself . . .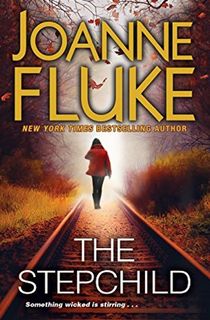 The Stepchild
Haunted by her dreams . . .

Kathi Ellison is an English literature major at the University of California in Berkeley, living with her boyfriend off-campus. She is also the daughter of a candidate for the U.S. Senate and his wife, a role that could affect her life should her father win the election.

But before she can consider her future, Kathi must first come to terms with her past. A car accident when she was just four years old killed her mother and left her in a coma for several days. The migraines and nightmares that plagued her as a child have recently returned with a vengeance, leaving her mind full of visions that feel more like memories.
Related: Explore Joanne Fluke's Dark Side with Her Best Thriller and Suspense Books

Memories that are not her own. Memories of a frightened and traumatized child named Sheri Walker. Memories linked to her mother's death that her stepmother doesn't want her to remember . . .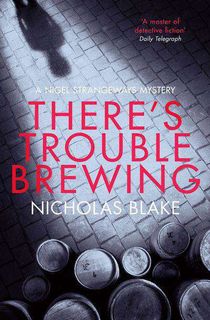 There's Trouble Brewing
A quiet English town is turned upside down by a grisly murder . . .
Private detective and poet Nigel Strangeways has been invited to address the Maiden Astbury literary society in the sleepy and serene Dorset town. But all is not as peaceful as it seems. Local brewer Eustace Bunnett is on the warpath after his beloved dog is found dead in one of the Bunnett's Brewery vats. The grisly crime casts an air of suspicion over the whole town, but no culprit is found.
Related: 14 Charming British Mystery Shows for Your Binge-Watching Pleasure

When a body is discovered in the very same vat, gruesomely boiled down to its bones, Strangeways is called in to catch the killer and solve this very peculiar mystery in a town more perturbing than picturesque . . .

"Blake's resourceful and well-read amateur investigator Nigel Strangeways is a distinctive sleuth." —The Times (London)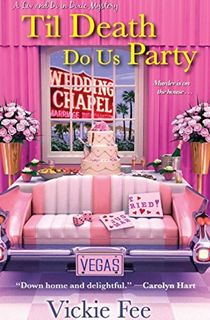 Til Death Do Us Party
Las Vegas knows how to party, and for once, event planner Liv McKay won't be entirely behind the scenes. The Dixie gang is in Sin City to celebrate Mama and Earl's rockin' Elvis-themed wedding. And between juggling the botched bachelorette party and a problem-plagued soirée back home, Liv's ready to double down on some fun.
Related: 9 Delightful Cozy Mysteries for the Aspiring Poirot or Miss Marple

Mama & Earl's happily-ever-after seems like a sure thing, but all bets (and nuptials) are off when they get to the Burning Love Wedding Chapel. Their Elvis-impersonating minister has left the building. . . permanently. And even worse, Liv's cousin, Little Junior, is suspected of his murder.

With Mama's happy ending on the table and Little Junior about to lose it all, the stakes are higher than ever. Liv and her best friend, Di, must hit the Strip to find the real killer before he finally plays his ace...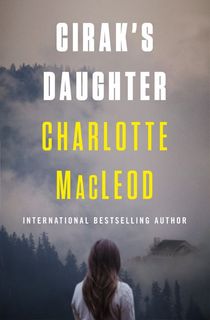 Cirak's Daughter
A young woman investigates the death of her wealthy, estranged father in a small Rhode Island town in this novel by the author of the Peter Shandy Mysteries.
Murder can happen anywhere, even in sleepy Meldrum, Rhode Island. And while the town's old-money families may prefer to sweep such unseemliness under their Oriental rugs, its newest resident can think of nothing else. Nineteen-year-old Jenny Cirak has moved into the house her father, a once-famous movie producer, willed to her. She's also using an assumed name, just like he did when he lived—and died—in Meldrum. But why did he leave a fortune to the child he abandoned . . . and what really killed him?
Related: 10 Classic Whodunits Every Mystery Fan Needs to Read

Hoping to make sense of the father she never knew, Jenny must get to know his neighbors and expose their secrets and feuds. Somewhere among this cast of characters, which includes a retired corporate accountant from Baltimore who shows up on her doorstep with a clue, is a person who knows the truth—and will do anything to keep Cirak's daughter from uncovering it.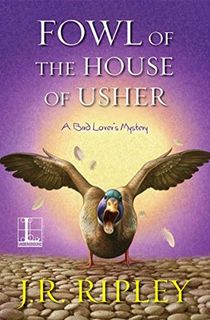 Fowl of the House of Usher
It really is the dead of winter in Ruby Lake when a party becomes an invitation to murder for Birds & Bees owner Amy Simms . . .

No one ruffles Amy's feathers like Craig "The Gigolo" Bigelow. Not only has the two-timer returned to town, but his new girlfriend has invited Amy to a dinner party. And at Usher House of all places—legendary home to ghosts, freak accidents, and now, most horrifying of all, an ex-boyfriend and his fiancé. Regrettably, there are also sick ducks on the property that need attention. For a bird lover like Amy, it's fowl before pride.
Related: 10 Quirky Animal Cozies for the Pet-Loving Mystery Reader

When everyone becomes snowbound, Amy can't imagine the evening getting worse. Until a guest is found with a carving knife stuck in his chest. And he's not the first to call it a night. Now Amy's got till dawn to go hunting for a killer—before someone else ends up a dead duck . . .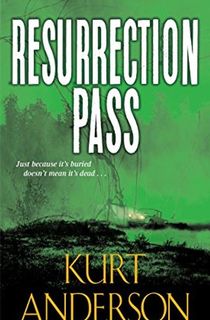 Resurrection Pass
Some call it a spirit, a demon. Others, an all-consuming force of nature. According to Cree legend, it goes by the name of Wendigo. For a hundred years it has been sleeping. Resting beneath the earth. Buried in a godless no-man's-land known as Resurrection Pass. . .
Related: 15 Forgotten Female Mystery Writers from the Golden Age and Beyond
Led by half-Cree guide Jake Trueblood, a clandestine team of exploratory miners enter a remote valley in the Canadian wilderness. Searching for veins of untapped rare earth elements, they begin drilling into the spongy soils of the forest—and uncover something unbelievably large, unspeakably grotesque, and inexplicably alive...
Related: 14 Supernatural Thrillers That Will Give You the Chills
Within seconds, all hell breaks loose. Giant grasping tendrils shoot out of the earth. Poisonous spores explode into the air. And the horrified miners become a living, screaming feast for the biggest, hungriest creature the world has ever seen. Jake Trueblood and a young ecologist named Rachel barely escape with their lives, only to confront the Okitchawa, a murderous group of local Cree infuriated by the presence of the mining team. But even if they can escape the Okitchawa, Jake and Rachel's ordeal is far from over. The nightmare is just beginning . . . to feed.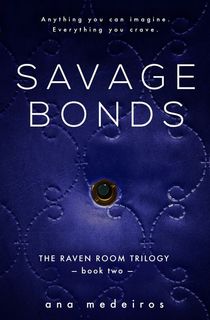 Savage Bonds
In the second searing thriller in the trilogy that has "everything you could possibly want and more," aspiring journalist Meredith Dalton is caught between murder, love, and the big city's most adventurous sex club (San Francisco Book Review).

Journalism student Meredith Dalton is driven to launch her career with an exposé on The Raven Room—an illicit and exclusive sex club hidden in the shadows of Chicago's Chinatown.

But Meredith is also driven by desire for her lover, Julian Reeve, a card-carrying member of the club who has expanded her sexual horizons. When Meredith uncovers evidence that the recent murders of two women are connected to The Raven Room—and possibly to Julian—only tracking down the true killer can prevent her from an impossible choice between her two passions.
Related: 21 Romantic Thriller Movies to Get Your Blood Pumping

Unsure who to trust, Meredith zeros in on the killer and a web of organized crime. But what are the consequences of diving deeper and deeper into a dangerous world unwilling to relinquish its secrets?

"The Raven Room is really about the evolution of relationships, boundaries, and choices...[A] satisfying story of emotional turbulence." —Midwest Book Review
This post is sponsored by Open Road Media. Thank you for supporting our partners, who make it possible for Murder & Mayhem to continue publishing the mystery stories you love.