Dark academia has been a popular trend in literature long before the aesthetic exploded across social media. But what exactly is it? The "dark" portion alludes to a Gothic sensibility, while the "academia" relates to the romanticism of knowledge and learning. While all things scholarly fall under the aesthetic purview, there is special attention paid to Greek arts, writing, and architecture. A looming sense of death and the macabre are tied into the concept.
As it applies to books, dark academia usually means the action takes place around a school or university. As the literary genre tends to lean toward eccentric characters and darker urges, this sets the stage nicely for mystery and thrillers. So if you like the sound of creepy, scholarly tales of intrigue, here are 8 dark academia mystery books you won't want to miss.
The Reunion
During a raging snowstorm, 19-year-old Vinca Rockwell fled from her prep school to carry out an affair with her philosophy teacher. She was willing to sacrifice everything for her secret love. But she was never seen again.
After they graduated, Vinca's best friends—Manon, Thomas, and Maxime—stopped speaking to each other. 25 years ago, the trio committed a murder under desperate circumstances. They stashed the body away in the wall of the gymnasium. The very gymnasium which is about to be demolished.
As the old friends reunite at their reunion, two and a half decades worth of lies begin to unravel between that. What really happened that chilling winter?
A Lesson in Vengeance
If you like your mysteries tangled up in a bit of fantasy, this gripping novel is your next perfect read. In the Catskill Mountains, the centuries-old Dalloway school has a history tangled up in rumors of witchcraft. Felicity Morrow is concerned with a much darker personal history, however. A year ago, her girlfriend tragically died. Now Felicity has finally returned, determined to leave that darkness behind.
She's settled back into her old room in Godwin House, the dormitory said to be home to the lingering spirits of five students thought to be witches. The Dalloway Five died one right after the other there on Godwin grounds, all under mysterious circumstances.
Related: 5 Paranormal Mysteries That Will Give You the Spooks
Felicity wants to forget all about the school's eerie history and her pull toward the occult, but new girl Ellis Haley makes it impossible to ignore. An eccentric and talented writer, she seeks out Felicity's help in researching the Dalloway Five for her next book.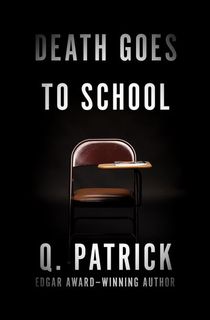 Death Goes to School
Tucked away on the Bristol Channel, the Craiglea preparatory school is home to respectable young men eager to learn. The faculty is just as remarkable. But their spotless image is sullied when a student is found dead in a linen closet.
The victim was the son of Eric Moss, a controversial American judge. The boy and his brother had a history of finding themselves in trouble—they'd been the victims of a messy kidnapping back home. It's why they'd come to Craiglea in the first place. For safety. But could a staff member or student have been behind this terrible crime?
In My Dreams I Hold a Knife
It's been 10 years since Jessica Miller graduated from Duquette University. She wants to make sure everyone sees just how confident, beautiful, and unphased she is at the reunion. She wants them all to see how much she's changed since the murder of Heather Shelby made everything come crashing down.
Related: 10 Best Crime Novels About Deadly Secrets
After Heather's death, Jessica's friend group splintered and fell apart. As the six of them are thrown back together, the answers that have been hidden in shadows for so long just might come to light. Heather's murder was never solved, but someone is going to make the guilty pay.
Ace of Spades
Attending Niveus Private Academy already puts Devon Richards and Chiamaka Adebayo a step ahead most of their peers. When they're selected to be senior class prefects, their elite status further skyrockets. It's an honor that looks incredible on college applications, and it means both of them are in the running for valedictorian.
Related: 15 Must-Read Mysteries and Thrillers by Diverse Authors
However, on the heels of this exciting announcement, the two of them begin receiving text messages from a mysterious source going by the name Aces. These anonymous messages reveal life changing secrets about Devon and Chiamaka, threatening to topple everything they've worked so hard for. Soon, a cruel prank escalates into something deadly.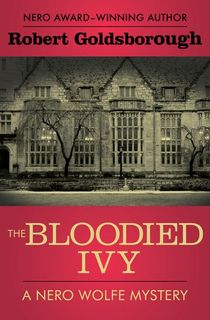 The Bloodied Ivy
Professor Hale Markham is a stark conservative, ruffling more than a few feathers at Prescott University as he traipsed about with oppressive intellectualism. On a campus full of liberals, there are more than a few that want him dead. When the grumpy old codger is found dead in a ravine, it's up to reclusive master detective Nero Wolfe to figure out which ill-wisher did the deed. From jealous professors to obsessive assistants to egotistical university presidents, there's a wide pool of suspects at this Ivy League institution.
The Maidens
Troubled group therapist Mariana Andros knows that Edward Fosca is a murderer. But the charismatic Greek tragedy professor is untouchable. The students and faculty at Cambridge adore him, and none regard him more highly than the secret society of women known as The Maidens.

Mariana develops an obsession with The Maidens after one of the members—a friend of her niece—is murdered at the university. Fosca may have an alibi, but something tells Mariana he is absolutely responsible for the woman's death. He seems fascinated by the rites of Persephone and her dark journey to the underworld. The discovery of another body tips Mariana's fixation over the edge, bringing her credibility into question. But she'll risk everything to bring this killer to justice.
The Black Hour
Amelia Emmet spent her days as a sociology professor viewing violence as nothing more than a research project. When a student seemingly randomly shoots her before turning the gun on himself, violence becomes a part of her life. The student is dead, and Amelia has recovered enough to return to campus, but through her growing dependency on painkillers she is plagued by the looming questions of "why?"
Her life is nothing like it used to be. At just 38 years old, she struggles with a cane. Talking to students brings her to tears, and her fellow faculty members don't seem to know how to behave around her. To make it all worse, the ex she's still in love with has moved on without her.
Nathaniel Barber, the graduate student assigned as her teaching assistant, is supposed to be lightening her load by taking on her investigative legwork. But after heartbreak, the death of his mother, and the harrowing weight of his father's disapproval, he's developed an obsession with Chicago's violent history. And he wants to write his dissertation on Amelia's student attack. Together they amble toward answers that may bring only more darkness instead of light.