With the sun burning bright overhead this summer, many of us are dreaming of ocean getaways to cool down. After all, nothing says summer like a luxury cruise. While we might not all be lucky enough to be able to hop the next boat out of town, there's nothing saying we can't live our fantasies out through books. Be careful, though. Sometimes the most chilling thing aboard these extravagant ships isn't the sea breeze—it's murder.
Related: 17 Beach Reads That'll Give You Chills on a Hot Day
From cozy intrigue to the thrills of classic detective fiction, these seafaring mysteries are the perfect summer read. Get your fill of drama, exotic locales, and romance with these eight cruise ship cozy mystery books.
Death on the Nile
A beloved classic recently made into a star-studded movie adaptation, this book follows detective Hercule Poirot on a luxury cruise along the Nile. The peaceful extravagance of the journey is destroyed when the beautiful young Linnet Ridgeway is found dead, shot through the head. Having previously wished this particular method of death upon the stylish woman, one passenger seems like an obvious suspect. But nothing is ever quite what it seems.
The Woman in Cabin 10
Journalist Lo Blacklock is a travel magazine writer who's just been given the ideal assignment: a week on a luxury cruise. With only a handful of cabins on board, it's an exclusive experience for select guests. As the Aurora sets off in the North Sea, the sun is bright and the waters are calm. But the excitement of the plush accommodations, lavish parties, and distinguished guests wears off men, a few days later, gray skies and frigid winds descend upon the cruise.
Related: 8 Suspenseful Thriller Books We'd Love to See as Movies
Through the eerie weather, Lo witnesses a disturbing nightmare become reality. A woman is thrown overboard. With all of the passengers somehow accounted for, no one heeds Lo's desperate warnings. The cruise proceeds as normal, but something is very, very wrong.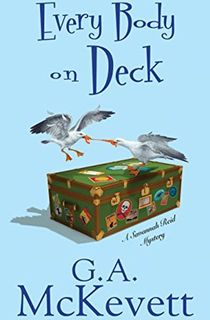 Every Body on Deck
Famous mystery writer Natasha Van Cleef reaches out to the Moonlight Magnolia Detective Agency to offer them free passage aboard an Alaskan cruise in exchange for protection. Savannah doesn't have to be asked twice. The trip is going perfectly well—until Natasha flees the ship with her husband, only to perish in an explosive crash.
Related: 12 Delightful Cozy Mystery Series to Crack Open This Summer
Devastated by their failure, Savannah and her team won't rest until they find the culprit behind this little "accident." But it turns out the drama of Natasha's life is far more complicated than any of the stories she's written. There's no shortage of suspects when the woman's career and personal life was full of bad blood—with a crazed stalker on her trail, no less.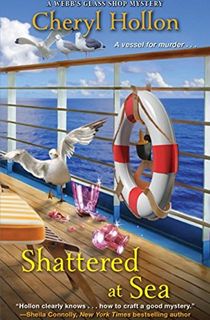 Shattered at Sea
Savannah Webb seizes the perfect opportunity to reunite with her boyfriend Edward's family when she gets a job performing glassblowing on a cruise. But her impressive skills pale in comparison to the drama of Edward's cousin, Ian, disappearing out of nowhere. The authorities determine it to be a suicide, but Savannah has her suspicions otherwise.
She tries to bury her concerns in her work, but tension grows between her and the other glass artists. When Edward becomes the number one suspect in Ian's disappearance, Savannah struggles to remain objective. But she'll do anything in her power to prove his innocence.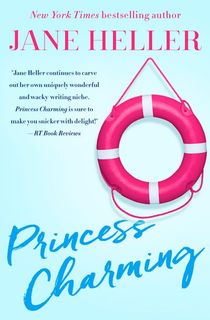 Princess Charming
After some heavy persuasion, PR executive Elaine Zimmerman joins her best friends Jackie and Pat on a Caribbean cruise. Unfortunately, the trip gets off to a rocky start when Elaine's luggage goes missing and she has to resort to styling herself in the ship's tacky cruisewear. Her luck turns around when she meets Sam Peck. Elaine doesn't believe in love at first sight, but this is pretty close...
The whirlwind fantasy starts to crumble when Elaine stumbles across evidence that someone aboard the ship is a hitman. One of their ex-husbands has put a hit out on them, and suspicions are plentiful as the women try to figure out who's the mark—and who's the killer.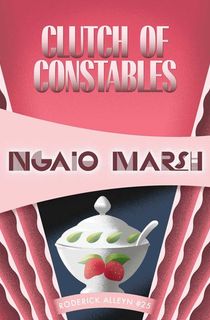 Clutch of Constables
Inspector Alleyn's wife, Agatha Troy, is an artist with a particular fondness for paintings by John Constable. When presented with the opportunity to take a river cruise through "Constable Country" to honor this remarkable landscape artist of the 19th century, Agatha jumps at the chance. Her excitement is dampened when she learns that her last-minute ticket was only available due to the fact that a passenger was murdered in his cabin.
Related: These Underrated Ngaio Marsh Books Will Shock and Delight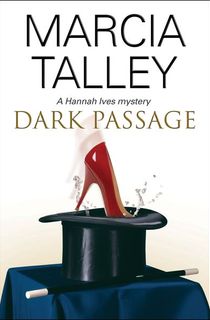 Dark Passage
Hannah Ives hops on a cruise to bond with her sisters and her 14-year-old niece, Julie. But the good times come to a screeching halt when Pia Fanucci, the magician's assistant Hannah has befriended, almost acquires a serious injury in the midst of an illusion. Pia brushes off the close call, but a whole new problem arises when Julie disappears. Has the teen gone overboard, or is she hurt somewhere on the sprawling ship?
In the midst of her investigation, Hannah meets David Warren. On an earlier cruise, the man's 22-year-old daughter vanished without a trace. With a troubling pattern establishing itself, it's up to Hannah, David, and Pia to stop a predator in their tracks.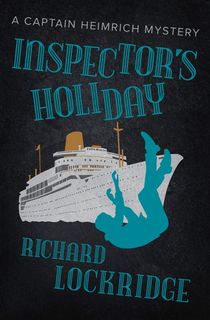 Inspector's Holiday
While he may not have the same grit as the detectives in the city, New York State Police inspector M. L. Heimrich will follow every wild case to its end. He's faithfully served on the force for many years, but when his wife, Susan, gets pneumonia, he's happy to put his police work on hold. At her doctor's suggestion, Heimrich sweeps Susan away to a warmer climate on a Mediterranean cruise.
Related: 12 Must-Read Murder Mystery Books for Fans of Knives Out
When a British diplomat vanishes from the ship, it seems Heimrich can't escape an investigation for long. The captain asks him to look into the delicate matter. As he scours for a motive amidst the guests aboard the luxury liner, Heimrich is torn between stopping a killer and caring for his ailing wife.