For those seeking a realistic setting for their mystery novel, there is no richer place to look than the past. Historical fiction offers an ingeniously complex way to frame unforgettable stories of intrigue. They say that history is written by the victor, but in these eight gripping historical mystery books, we believe history and all its compelling mysteries are firmly in the hands of their authors.
Light, fast-paced, and full of history, each of these page-turners makes a thrilling, immersive summer read.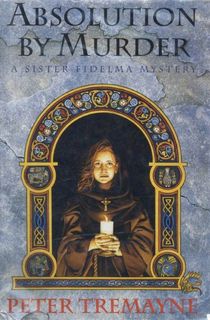 Absolution By Murder
Prolific author Peter Tremayne's Absolution by Murder brings the green hills and drafty abbeys of ancient Ireland to life—all while crafting a delectably shocking mystery. The novel takes readers into the center of conflicts between the Celtic Church of Ireland and the Church of Rome in A.D 664, and a dizzying mystery quickly develops when a leader of the Celtic Church, the Abbess Estain, is murdered.
Suspicions, fear, and intergroup tensions threaten to dissolve all sense of order as additional deaths shadow the religious communities. If Fidelma of the Brehon Court and Brother Eadulf of the Roman faction—on two different sides of the brewing nasty conflict—can't solve the mystery, a civil war might tear the tenuous peace in their country to shreds.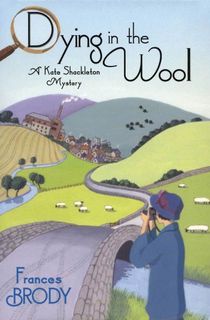 Dying in the Wool
In this cozy Yorkshire mystery, amateur sleuth Kate Shackleton takes on a mysterious case on behalf of her friend, Tabitha. With her wedding day approaching, Tabitha enlists Kate's detective skills as a last hope after her father, Joshua Braithwaite, dramatically disappears. With a special talent for solving puzzles and tracking down hard-to-find missing people, Kate accepts the mystery of a quaint village's missing Master of the Mill with every confidence in her success. She soon finds, however, that some people want Joshua's case to remain a mystery—and will do everything in their power to keep it that way.
An atmospheric, well-researched tale, Frances Brody's postwar mystery recreates the beauty and dangers of twentieth-century Northern England.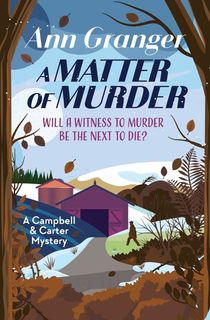 A Matter of Murder
Another traditional British mystery, A Matter of Murder is best read with a mug of tea and a pounding heart of curiosity. In this seventh Campbell and Carter mystery, Miff Ferguson thinks he's finally escaped the hustle and bustle of the city—and has happily settled for a rough but satisfying village life.
Everything seems perfect, until Miff accidentally discovers a young woman's corpse in a warehouse, making him a target of the unknown killer. The clock is ticking as Inspector Jess Campbell, Superintendent Ian Carter, and the Bamford police race to track down the killer and save Miff before the fragile life he has built is ripped from his hands.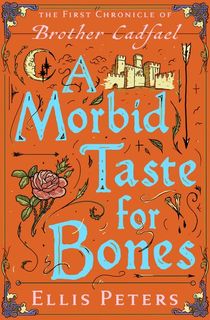 A Morbid Taste for Bones
The first chronicle of Ellis Peters' notable Cadfael series brings us to a monastery in medieval western England, where we are introduced to Brother Cadfael—a retired adventurer who has settled down for a simpler life as a lowly, garden-tending monk. Cadfael soon finds, however, that monastic life is not as simple as it seems. When an expedition to retrieve a saint's remains is violently thwarted, Cadfael finds himself unraveling a plot where greed, ambition, and vengeance war against justice.
Full of rich details and well-researched commentary on the complexities of medieval society, A Morbid Taste for Bones is as unputdownable and transportive as the rest of the Cadfael series.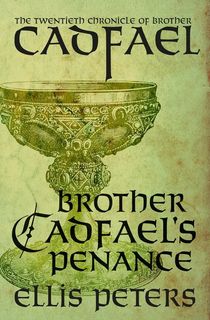 Brother Cadfael's Penance
All the way at the other end of the series, Brother Cadfael is now a much older monk, who has seen and solved his fair share of mysteries. The crisis that finds him in 1145 AD, however, threatens to test his loyalties to the monastery like never before. In Brother Cadfael's Penance, the aged Cadfael risks everything to save the life of his secret son, Olivier—even his soul.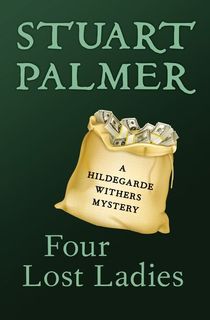 Four Lost Ladies
This mid-twentieth-century novel follows amateur sleuth Hildegarde Withers as she embarks on the trail of a recent mystery. Soon after her arrival to New York, newly wealthy Harriet Bascom is murdered after she confronts her lover about a terrible secret. A former elementary school teacher, Withers is hungry to find out what happened to Harriet. When three additional women are killed, the stakes rise, and Withers must use all her wits to solve the case.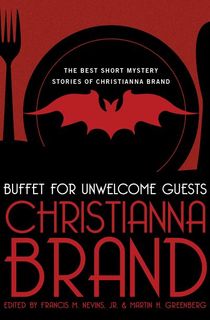 Buffet for Unwelcome Guests
An expert at her craft, Christianna Brand's best work shines in this collection of exciting short crime stories. Taking place in the second half of the twentieth century, the stories cover everything from unplanned pregnancies, weddings, locked rooms, and robberies, to blackmail, lonely old ladies, and hippies. For example, in the first theatrical story, "After the Event," the actor James Dragon must repeatedly reenact the way in which his wife was killed through his role in Othello, and the reader wonders along with every audience member when he will finally crack.
Full of humor, fast-paced action, and wry twists, Brand's bloody buffet of tales offers a wide array of shocking and entertaining mysteries. Once you start Buffet for Unwelcome Guests, you won't be able to stop.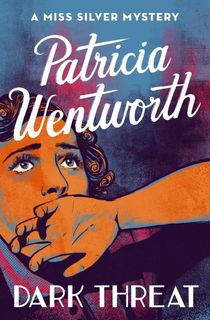 Dark Threat
In this WWII mystery, the tenth of Wentworth's Miss Silver series, Judy and her four-year-old niece run to the British countryside in the hopes of escaping the dangerous air raids that killed Judy's sister and brother-in-law. In need of employment, Judy takes up work at a manor called Pilgrim's Rest, but London isn't the only place where danger lurks.
Informed of a series of house murders that have taken place at Pilgrim's Rest, private detective Miss Maud Silver follows Judy to the country village, and her caution soon turns out to be warranted.