If you've never read a book by John Dickson Carr, let us be the first to tell you that you're missing out! Born in South Carolina in 1906, Carr attended college here in the States before relocating to England and embarking on his literary career. There, he gained a reputation as one of the greatest writers of the Golden Age of Detective Fiction.
Although not British himself, Carr's mysteries are often classified as British, due to the influence that his surroundings had on his work, and the fact that his most popular sleuths—Dr. Gideon Fell and Sir Henry Merrivale—were Englishmen. Accordingly, he was one of only two Americans ever admitted to the British Detection Club.
Carr won two prestigious Edgar Awards in his lifetime, one for a biography of Sir Arthur Conan Doyle, and another in recognition of his 40-year career as a mystery writer. He ultimately died in 1977, at the age of 70, leaving behind a treasure trove of thrilling books for eager mystery readers. Ahead, find John Dickson Carr's best mysteries.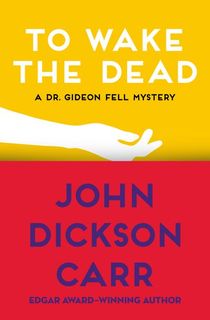 To Wake the Dead
The ninth Gideon Fell mystery sees the corpulent Englishman lending his sleuthing skills to a man in deep trouble. Mystery novelist Christopher Kent accepts a friend's transcontinental bet, traveling from Johannesburg to London with nothing but the clothes on his back and a now-empty wallet. But before he can celebrate his win, he's implicated in a murder. Kent reaches out to Dr. Fell for help, and the latter vows to do everything in his power to keep the innocent man from the gallows.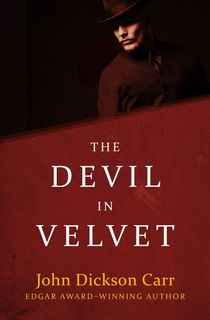 The Devil in Velvet
A historical murder mystery with a supernatural timeslip element, The Devil in Velvet "lead[s] us away from the small, artificial world of the ordinary detective plot into the menace of outer darkness...Every sentence gives a thrill of positive pleasure" (Dorothy L. Sayers). In this standalone novel, an aging Restoration historian wants nothing more than to travel back in time and save the woman he loves from being murdered. But first, he'll have to make a deal with the devil.
Related: 16 Supernatural Mystery Books That Will Keep You up at Night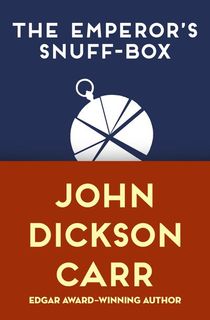 The Emperor's Snuff-Box
After getting divorced, Eve has found love again in her new fiancé, banker Toby Lawes. But news of their engagement has spread, prompting an unexpected visit from the last person she thought would show his face: Eve's ex-husband, Ned. When their encounter ends in murder, the only clue to the perpetrator's identity is a snuff-box that once belonged to Napoleon, found in fragments next to the body. Hailed as "one of the most ingeniously constructed mystery stories John Dickson Carr has ever told," The Emperor's Snuff-Box is a must-read (New York Times Book Review).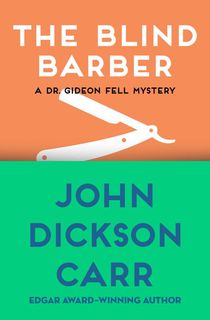 The Blind Barber
If you're in the mood for some lighter fare, this uproarious mystery novel will get the job done. Dr. Gideon Fell's latest case is a perplexing one: a passenger has been slain aboard the Queen Victoria ocean liner. The murder took place on a stormy night, when the passengers with the strongest stomachs took to the captain's quarters for an intimate dinner. It's up to Dr. Fell to determine who the killer is, among a raucous atmosphere of boozing and fighting.
Related: 13 Perplexing Mysteries to Read While You Wait for Death on the Nile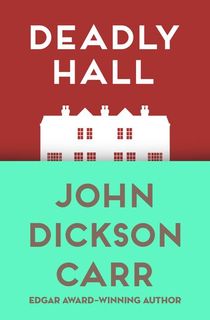 Deadly Hall
This novel exemplifies why Agatha Christie called John Dickson Carr "the king of the art of misdirection." Serena Hobart can't wait to sell Delys Hall, or "Deadly Hall," as the locals call the estate where misfortune always seems to strike. But when Serena's relatives get wind of a possible treasure hidden within its walls, they won't let her off the hook so easily.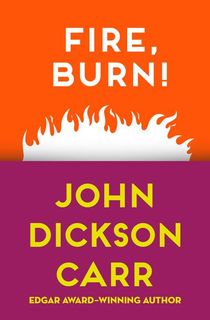 Fire, Burn!
For many homicide detectives, there's one cold case that will always haunt them. Detective-Superintendent John Cheviot is no exception. A century ago, a woman was inexplicably killed in a well-lit corridor, and no one has ever been able to solve the case. Cheviot has pored over the mystery to no avail. But when he somehow steps back in time to 1829, he finally gets the chance to find out what happened, once and for all.
Related: 15 Mystery Book Bundles That Will Hook You From the Very First Page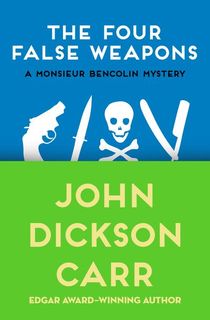 The Four False Weapons
The fifth book starring Monsieur Henri Bencolin sees the suave Frenchman investigating a crime of passion. As Ralph Douglas fields tension between his fiancée and his former mistress, a murder takes place, and Douglas is the prime suspect. To add to the confusion, the body was found next to four potential murder weapons. Who is the true killer, and how did they do it? Bencolin is determined to find out.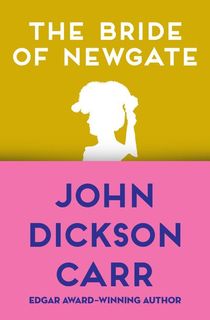 The Bride of Newgate
A historical mystery set in Regency-era England, The Bride of Newgate focuses on a young heiress named Caroline Ross. To secure her fortune, Caroline must get married before her 25th birthday. With domesticity the last thing on her mind, Caroline scandalizes everyone when she chooses to marry a man on death row, so that she'll only be wed for a short time. However, her decision will bring trouble and danger to her doorstep...
Related: 10 Captivating Historical Mysteries by Anna Lee Huber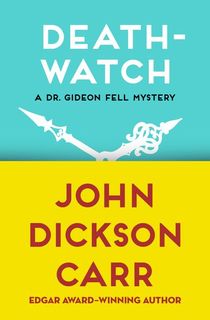 Death-Watch
A clockmaker is puzzled by the theft of his latest creation, the ornate hands of a large new timepiece. He's even more puzzled when one of the hands is found buried in the back of a police officer, killing the man. The New York Times said that "there has probably never been, either in real life or in fiction, a more elaborately planned crime than this one," and if that doesn't draw in every mystery reader, I don't know what will.
The Hollow Man
Last but not least, we have The Hollow Man. Generally considered John Dickson Carr's masterpiece, this novel was named the best locked-room mystery of all time in 1981. A group of friends are discussing a superstition about a man rising from his own coffin, when they receive an ominous warning from a stranger. Soon thereafter, a man fatally shoots Professor Charles Grimaud, and manages to escape in the snow without leaving behind a single footprint. In the wake of the ensuing chaos, Dr. Gideon Fell is brought in to sift through what is fact and what is fiction.
Related: 9 Perplexing Locked Room Mysteries for the Sleuth at Heart
This post is sponsored by Open Road Media. Thank you for supporting our partners, who make it possible for Murder & Mayhem to continue publishing the mystery stories you love.