As readers, we're always looking for the next author to become obsessed with, or the latest series to binge through. In today's world it's also necessary to give credit where credit is due. Historically, Asian authors and POC authors have been overlooked and ignored, but their work deserves just as much recognition, if not more.
We've compiled a list of some of the best mysteries written by Asian authors. From thrilling criminal chases, to cozy mysteries and legal thrillers, these novels each offer a unique adventure to get lost in.
Related: 11 Mystery and Thriller Novels by African Writers You Should Add to Your Reading List
Dragonfish
Robert's mysterious and beautiful wife Suzy left him a long time ago, but he still can't seem to let her go. Now, Suzy has disappeared from her new husband, Sonny. Sonny is a dangerous smuggler who enlists Robert through blackmailing him to find Suzy.
Searching through the gambling dens of Las Vegas, Robert is chasing after Suzy's secret past. It takes him back to Vietnam and a refugee camp in Malaysia, and it brings him to Suzy's estranged daughter, a star poker player who is taking control of her own life.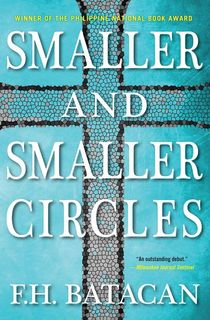 Smaller and Smaller Circles
Winner of the Philippine National Book Award, Smaller and Smaller Circles follows the story of two Catholic priests hunting down a serial killer through the streets of Manila.
In a town where people survive off of whatever they can get, and the police are stretched thin and fueled by corruption, it's nearly impossible for any crime to be solved. When the bodies of preteen boys begin to turn up, there is no one seeking justice for them.
Two Jesuit priests, Father Gus Saenz and Father Jerome Lucero, will take matters into their own hands. Together, the two will dedicate themselves and risk their lives to track down the monster hunting these boys.
Related: What is a Clerical Mystery?
Out
Out tells the story of a young mother in the suburbs of Tokyo working the night shift making boxed lunches. When she strangles her abusive husband and seeks the help of her coworkers to cover up the crime, the calm and intelligent Masako appears to emerge as the ringleader.
However, the murder is merely the beginning, and soon it leads to an attack on the underbelly of Japanese society.
Out movingly explores pressures and prejudices that push women to extreme ends, and the relationships that come of them.
Aunty Lee's Delights
In this cozy culinary mystery, Rosie Lee has just lost her husband, but instead of becoming a "tai tai," a retired rich lady, she decides to build her own culinary empire from her restaurant Aunty Lee's Delights.
When a body is found in one of Singapore's greatest tourist attractions, Aunty Lee notices a wealthy guest missing from her own dinner party and realizes the two must be connected. The murder and disappearance will bring together Aunty Lee's stepson Mark, his social-climbing wife Selina, a gay couple whose love is still deemed illegal in Singapore, and an elderly Australian tourist in an unexpected band.
Rookie Police Commissioner Raja goes to Aunty Lee in hopes that her connections to society can help him track down the clues even better than the local law enforcement.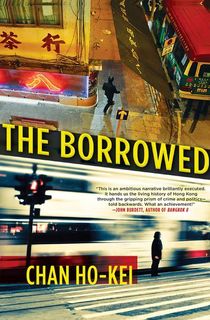 The Borrowed
Following fifty years of Hong Kong detective Kwan Chun-dok's career, The Borrowed is divided into six sections told in reverse chronological order. Each section recounts a pivotal case in Kwan's career during peak moments of Hong Kong's history.
From events including the Leftist Riot in 1967 and the Handover in 1997, Kwan has been a top detective through each moment. His expertise and drive have earned him the nickname "the Eye of Heaven," from his colleagues.
In Kwan's final case, he is called on to solve the murder of a local billionaire. People from all walks of life become intertwined. Communists, pop stars, and politicians all find themselves meshed together in Hong Kong society.
Related: 13 Riveting Reads for Mystery Fans and History Buffs Alike
Inspector Singh Investigates: A Most Peculiar Malaysian Murder
The methodical Inspector Singh is nothing but a nuisance to his bosses at the Singapore Police Department, so they decide to send him to Malaysia to oversee the trial of Chelsea Liew. Chelsea is a Singaporian beauty queen who has been accused of murdering her abusive millionaire ex-husband.
Inspector Singh works to ensure justice is served while also avoiding his overzealous sergeant. Flint builds the plots in an intricate way that explores the differences between secular and Islamic custody laws.
Black Holes
In this legal thriller, Xia Zhe is indicted for corporate fraud. As an ambitious trader for a state-owned securities company, he already has a large target on his back. Xia Zhe's father requests lawyer Hong Jun to take on the case.
As the trial creeps up on them, secrets are revealed and the case is no longer as clear cut as they originally thought.
The White Tiger
This Booker Prize Winner follows the story of a Bangalore driver through the hardships and corruption that fuel modern India's caste society.
The white tiger goes by the name Balram Halwai. A poor Indian villager whose determination pushes him to the peak of Indian business culture and the world of entrepreneurship. With the Chinese President's upcoming trip to Bangalore, Balram writes him a letter of his life story.
Describing his experience as a driver and servant to a wealthy family and his own transformation, Balmar represents the complexities of Indian society.
The Devotion of Suspect X
Yasuko Hanaoka is a divorced, single mother who believes her and her daughter are finally free from her abusive ex-husband. However, when her ex, Togashi, shows up and attempts to extort them for money, things turn violent and he ends up dead in her apartment.
Yasuko's neighbor, Ishigami, overhears the commotion and decides to help Yasuko dispose of the body and cover up the crime.
When the body is discovered and the investigation begins, detectives can't find any holes in Yasuko's and Ishigami's fabricated alibis, but they can sense something is off. In a battle of wits and outmaneuvering, the two will do whatever it takes to make it out innocent.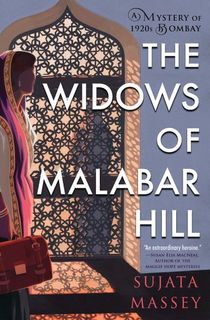 The Widows of Malabar Hill
In 1920s India, Perveen Mistry has just joined her father's highly respected law firm, making her one of the first female lawyers in India. When Mr. Omar Farid, a wealthy Muslim mill owner, dies and leaves behind three widows, his will lands on Perveen's desk, and her suspicions are raised.
According to the will, all three widows agreed to sign their full inheritances over to charity. However, this means they will have nothing to live on, and when one woman's signature is a simple X, Perveen is certain these widows are being taken advantage of.
Perveen's investigation proves her suspicions to be correct, but when it results in murder, she must figure out what really happened on Malabar Hill and how she can protect the women.