Many people look forward to the New Year—after all, it's a time of high hopes, merriment, and new beginnings. But ringing in the New Year takes on a far darker meaning when it comes to these twelve mysteries all set right before the ball drops. While everyone else is busy preparing for the midnight celebration, crooks are finalizing their nefarious plans. And as the clock strikes twelve, while most others are tossing back champagne and dancing to "Auld Lang Syne", some sinister soul is ushering in the new year with a merry dose of murder and mayhem.
If you're looking to end the year with a bang, then check out these exciting New Year's Eve mysteries full of twists and turns. From small-town murder mysteries to explosive cases in the big city, these thrilling reads are the perfect antidote to a holiday hangover.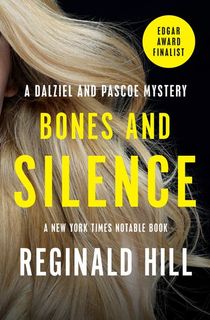 Bones and Silence
Trouble surrounds superintendent Andrew Dalziel and his partner Pascoe in this celebrated crime thriller by Reginald Hill. An inebriated Dalziel finds himself in the middle of a suspicious slaying when he witnesses a woman being shot. The deceased's husband claims the shooting death was an accident, but Dalziel isn't buying it. In the midst of all this, Dalziel is cast in a local medieval mystery play in the role of God—and the very man he suspects of cold-blooded murder is cast opposite him in the role of Lucifer. Meanwhile, Dalziel's partner Pascoe tries to find an anonymous letter sender who claims her resolution for the new year is to take her own life.
Related: A Killing Kindness: 13 Gritty Mysteries By Dagger Award-Winning Author Reginald Hill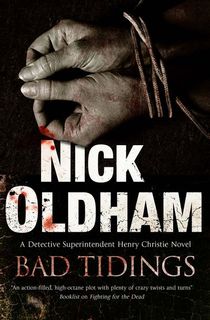 Bad Tidings
Detective Superintendent Henry Christie has a lot on his plate: not only is he newly engaged, but he also must care for his ailing mother. A Christmastime break is exactly what he needs. Unfortunately, crime never takes a vacation, and the Chief Constable of Lancashire just assigned Christie to a chilling new case.
A holiday serial killer is on the loose. After several people vanish on Christmas Eve, their brutalized bodies turn up on New Year's Day. Christie pieces together the clues and traces them to the next likely target. The only problem? The target happens to be the unhinged son of a dangerous Lancashire crime family. It isn't long before Christie finds himself in the middle of a brutal turf war.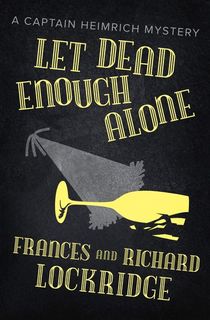 Let Dead Enough Alone
When John Halley turns up dead after a raucous New Year's Eve party, his wife Margaret believes that he must have thrown himself into the lake in a fit of depression. New York State Police Captain M. L. Heimrich isn't so sure. John had easier ways of ending his life—a bottle of pills that sat at his bedside, for example—instead of trudging through snow to throw himself into a freezing body of water. Captain Heimrich suspects foul play—but who would be capable of such a nefarious act?
If you can't get enough of the Frances and Richard Lockridge's twisted holiday plots, then check out their Mr. and Mrs. Northy mystery, , wherein the married sleuthing duo investigates the suspicious death of a Manhattan politician on New Year's Eve.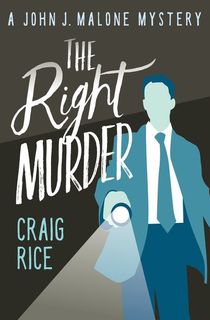 The Right Murder
As the final moments of the year count down, Chicago criminal attorney John J. Malone sits sulking in a bar. His brooding is disturbed by a strange man calling out his name—and promptly collapsing to the floor with a knife plunged into his back. Could this be the work of Mona McClane, the rich and beguiling beauty who swore to John she could get away with murder? As the body count piles up—twelve and counting—Jake is going to need the help of his partners, crime reporter Jake Justus and socialite Helen Brand, to help crack the case.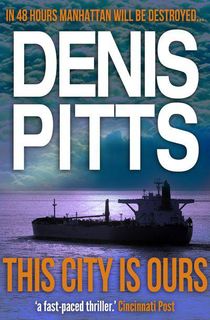 This City Is Ours
It's New Year's Eve in New York City and terrorist George Mahle is ready to see the Big Apple crumble. A gigantic oil tanker is moored near Manhattan, and Mahle is threatening to turn it into a city-destroying explosive if he doesn't receive 130 billion dollars within two days. With the clock ticking down in more ways than one, newly-elected mayor Ben Boyle must negotiate with the world's richest banks to secure the ransom money while scouring the city in hopes of finding the terrorist and foiling his plans before it's too late.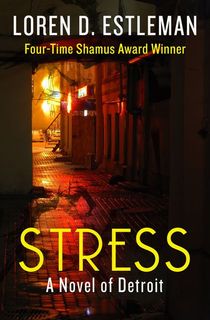 Stress
Racial tensions reach an all-time high in Detroit in 1972 when a police officer moonlighting as a security guard is put under investigation for a racially motivated shooting. On New Year's Eve, Paul Kubicek fires upon three black men as a robbery begins to unfold—it's not until the chaos is over that he realizes only two of the men were carrying guns. Charlie Battle, one of the few black officers on the force, is tasked with looking into Kubicek's involvement in the shooting. But getting the truth out of Kubicek and his elite undercover squad is no easy task.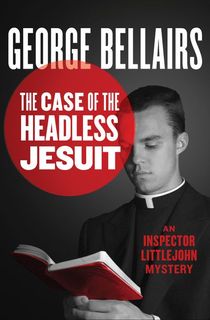 The Case of the Headless Jesuit
A brutal death haunts Cobbold-in-the-Marsh. Centuries ago, a Jesuit priest refused to deny his faith and was promptly beheaded. Since then, the quaint English hamlet hasn't seen much bloodshed. But the specter of violence returns in the not-so-merry week after Christmas. First, a police officer turns up dead in the canal—and the death shows signs of foul play. Then, in the midst of midnight mass on New Year's Eve, the wealthy and troublesome son of a manor house stumbles down the church aisle with blood pouring down his side. Scotland Yard Detectives Thomas Littlejohn and Robert Cromwell are called in to investigate, and soon uncover more darkness in Cobbold than anyone ever suspected.
Related: 12 Enchanting Ellis Peters Books for Every Kind of Mystery Fan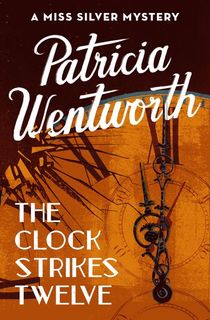 The Clock Strikes Twelve
Though they share a manor house, the Paradines are not close, and their patriarch does nothing to discourage the petty jealousies that divide wealthy families. A cold figure, James Paradine prefers work to his relations, but on New Year's Eve he gathers everyone in the household. Valuable plans have been stolen from his office, and only one person could be to blame. He knows the culprit's name, and gives the thief until midnight to come forward. But by midnight, James Paradine is dead. With the local authorities flummoxed, it's up to amateur detective Miss Maud Silver to expose the murderer.
Related: Patricia Wentworth: An Introduction and Mystery Series Guide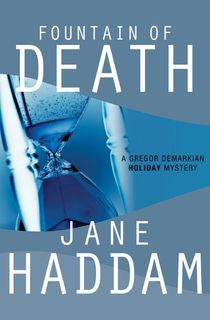 Fountain of Death
After 20 years in California, Frannie Jay—formerly Frances Jakumbowski—returns to her home town: New Haven, Connecticut, a university town rife with crime. The depressed aerobics instructor hopes to start a new life at the Fountain of Youth—a workout studio whose weight trainer, Tim Bradbury, is the best in the business. But Frannie's fresh start turns sour just before New Year's, when she finds Bradbury in the bushes outside the studio, stark naked and stone dead.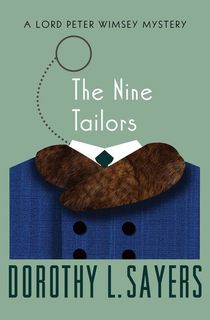 The Nine Tailors
Lord Peter Wimsey and his manservant Bunter are traveling across the East Anglia flatlands when an accident disrupts their travels. They seek sanctuary in a nearby church, where members of the clergy welcome the weary travelers with open arms. Lord Peter and Bunter are met with hospitality, a good meal, and an invitation to go on a marathon bell-ringing session to ring in the New Year. Indeed, the merry act is steeped in ancient tradition. Yet as Lord Peter and Bunter venture into this unfamiliar corner of the countryside, they discover that darkness lurks behind the cheery facade. During their stay, Lord Peter and Bunter encounter murder, a mutilated corpse, and a decades-old jewel theft for which locals continue to die.
Related: 10 Modern and Classic Mysteries for Dorothy L. Sayers Fans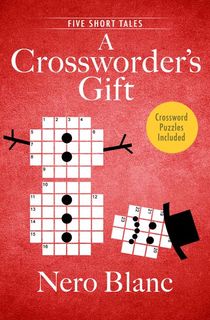 A Crossworder's Gift
Nero Blanc serves up five merry tales of holiday mayhem in this collection of cases that features crosswords you can actually solve. Mystery is afoot and husband-and-wife sleuthing duo Belle Graham and PI Rosco Polycrates are here to piece together the clues. In "The Mystery of Wordsworth House", Belle and Rosco find themselves in snowy Montreal where they aim to help a family solve a haunting riddle from their past... with the help of a ghost. "A Crossworder's Gift" whisks away the sleuthing pair to Las Vegas for the holidays, where they must sort through the clues strewn throughout a high roller's suite if they hope to find the cash. And Belle and Rosco must unravel a murdered crossworder's last puzzle and testament in "The Eraser's Edge."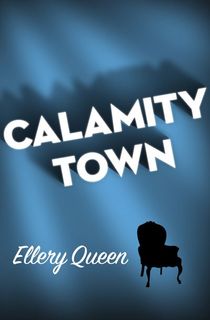 Calamity Town
Mystery author Ellery Queen arrives in Wrightsville in hopes of finding inspiration for a new novel. Instead, he discovers this post-Depression town has a dark side. While renting a house owned by the town's first family, he crosses paths with the illustrious clan's three daughters. There's Nora, a fragile recluse who was left at the alter years ago; Patricia, the town beauty engaged to a rising but dull local politician; and then there's Lola, a divorcee and the bohemian black sheep of the family. Their family bond is nothing if not turbulent. But when Nora's fiancé returns to town after years away, things take a turn for the mysterious—culminating in one calamitous New Year's Eve party.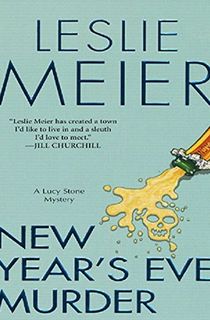 New Year's Eve Murder
When her daughter Elizabeth wins a mother/daughter winter makeover from Jolie magazine, it seems like Lucy Stone will be having a very fashionable New Year. The two Stone women eagerly pack their bags for the all-expenses-paid trip to Manhattan. Elizabeth is quickly charmed by the glitz and glamour of Jolie's offices, but Lucy is a bit more skeptical. Behind the shiny façade lies a dark bitterness and aggression.
Lucy's misgivings prove to be more than accurate when fashion editor Nadine Nelson suddenly gets sick and dies. Clearly, there is more than just a backstabbing and clique problem at Jolie. But when Elizabeth falls ill with the same symptoms Nadine had, it's up to Lucy to track down the killer and hopefully save her daughter's life all before the clock strikes midnight.
Related: 11 Gripping Mysteries and Thrillers Set in New York City
The Devil's Teardrop
New Year's Eve 1999 is full of possibilities as the new millennium is about to dawn. Cautious optimism turns to terror that morning when a ruthless killer known as "the Digger" robotically guns down dozens of people at a Washington D. C. subway station. The Digger's accomplice, a criminal mastermind named Gilbert Havel, sends a note to the mayor demanding 20 million dollars by midnight—or else he will unleash the Digger on the capital once again. The city agrees, but before he can accept the money and call off the Digger, Havel is killed in a freak accident.
With the clock ticking down to midnight and it's up to Special Agent Margaret Lukas to prevent disaster. She also enlists the help of retired FBI agent and skilled forensic document examiner Parker Kincaid. With only the ransom note as evidence, the two will have to track down the Digger and stop him before the millennium begins with a massacre.
Related: 9 Political Thriller Books by Women
A Catered New Year's Eve
Years ago, Bernie and Libby Simmons's parents became estranged from Ada Sinclair's side of the family. With the reason for the rift long forgotten, the sisters are intrigued when their distant relative reaches out with both an opportunity for their catering business and a mystery. Ada explains how her father and his business partner mysteriously died within hours of each other. Their deaths were ruled but Ada has always had her suspicions and now has a plan to expose the killer.
On New Year's Eve, she plans to host a party and read to her guests from an old diary that she thinks will expose the murderer. As the event gets underway and the Simmons sisters provide drinks, Ava prepares to ring in the new year with a murder confession. But then one of her guests drops dead. When Ava is arrested for the murder, it's up to Bernie and Libby to track down the real killer.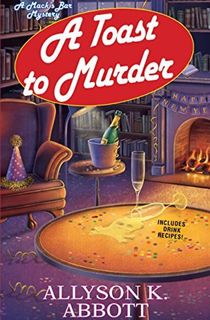 A Toast to Murder
Allyson K. Abbot's Mack's Bar Mystery series follows the adventures of bar owner and amateur sleuth Mackenzie "Mack" Dalton as she works to solve cases while also keeping the drinks flowing. In this installment, New Year's Eve grows closer and Mack is on the hunt for a mysterious foe who keeps taunting her—and has murdered her bouncer, Gary. She already has a suspect in mind and plans to put an end to his game at an invite-only New Year's party. But when the suspect winds up dead on the basement stairs just as the clock strikes midnight, everything changes.
It's clear that the real killer is somewhere in the bar, and it's up to Mack to track them down before the party comes to an end. Or it may just be a very violent new year.
This post is sponsored by Open Road Media. Thank you for supporting our partners, who make it possible for Murder & Mayhem to continue publishing the mystery stories you love.