Chasing after murderers, bank robbers and cat-burglars might seem like a job for the young and athletic, but in mystery fiction, age is no barrier to cracking a tough case—as this selection of the finest elderly crime solvers shows.
Sherlock Holmes
Throughout most of his career as the world's greatest consulting detective, Sherlock Holmes is a man in the prime of life. However, Sir Conan Doyle's story The Adventure of the Lion's Mane (1926) takes place after Holmes has retired, left London, and is filling his twilight years keeping bees in Sussex. The story is—unusually—also narrated by Holmes himself. It seems that age—or perhaps the honey—has sweetened the once coldly logical sleuth. He is a warmer and more kindly man, though luckily his eye for detail and brilliant mind remain intact as he investigates the mysterious death of a schoolteacher on a local beach.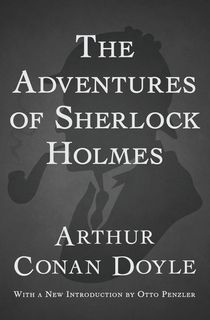 The Adventures of Sherlock Holmes
Miss Jane Marple
Topping everyone's list of silver-haired detectives would surely be Agatha Christie's much-loved old lady from St. Mary Mead. Jane Marple is unmarried, has no close relatives, and lives the comfortable independent life of a gentlewoman. She may appear sheltered, but her formidable command of local gossip has given her an encyclopedic knowledge of the dark side of human nature that even Holmes would envy. Miss Marple was inspired by the grandmothers of Christie's friends and developed from the character of Caroline Sheppard, the gossipy busybody who appears in The Murder of Roger Ackroyd. She made her full-length debut in The Murder at the Vicarage (1930) and solved her final mystery 46 years later in Sleeping Murder.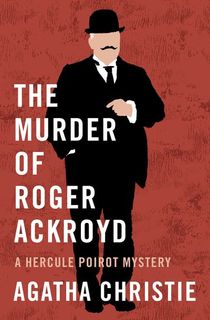 The Murder of Roger Ackroyd
Bill Owen
Baroness Emmuska Orczy's entertaining creation is the original armchair detective, never straying (or so it seems) from his seat in the corner of a London café. He is elderly, thin as a stick, has his remaining hair swept over a bald spot, and wears a heavy overcoat, which still doesn't stop him from shivering and sniffling. He's called Bill Owen, but that name is seldom used. The Baroness usually designates him simply as The Old Man in the Corner. Owen made his debut in 1901 and would appear in 24 short stories, solving crimes across London with the help of reporter Polly Burton.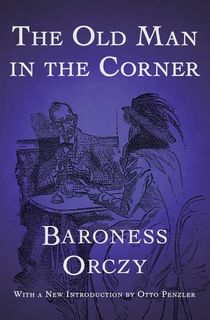 The Old Man in the Corner
Miss Maud Silver
No-nonsense retired schoolteacher turned "private inquiry agent", Miss Silver, made her first appearance on the bookshelves in the 1928 mystery Grey Mask. The creation of award-winning British author, Patricia Wentworth, Miss Silver would delight the public in a further 31 classic whodunits ending with The Girl in the Cellar published in 1961, the year of Wentworth's death. Miss Silver is unmarried, prim, proper, and with a neat line in Biblical quotations. She fills her spare time doing—what else—knitting. There are some mystery lovers who rate Wentworth's sleuth even more highly than Miss Marple.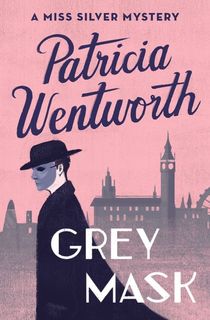 Mrs. Beatrice Bradley
Gladys Mitchell's creation is surely one of the most original in all detective fiction. A fearsome, fabulously wealthy psychoanalyst who has outlived three husbands, Mrs. Bradley is descended from a witch, has an alarming fashion sense, and is so unattractive one acquaintance likens her appearance to that of a pterodactyl. She also has a brilliant mind, a modern outlook, and, unlike most elderly lady detectives, is quite capable of defending herself—she's a crack shot with a rifle, and not averse to smacking an assailant over the head with a bottle. Mrs. Bradley made her debut in Speedy Death (1929) and would go on to feature in 66 novels. By her final outing in 1975, fans estimate Mrs. Bradley was around 130 years of age, but she's such a force of nature nobody would bet against her living that long.
Emily Pollifax
Mrs. Pollifax is a widowed grandmother living a quiet, boring life in New Jersey when she one day gets an idea to spice up her existence by joining the CIA. It appears unlikely, but then who would be less conspicuous on overseas trips than a retiree tourist? Writer Dorothy Gilman's spy-sleuth—who combines Miss Marple with James Bond—got her first assignment in the 1966 novel The Unexpected Mrs. Pollifax and carried on in active service until 2000. Along the way she travels across the globe, gets involved in dozens of mysteries and escapades, and even finds romance on the African savanna. Mrs. Pollifax was memorably portrayed by Angela Lansbury on the big screen.
The Unexpected Mrs. Pollifax
Hildegarde Withers
Wisconsin-born author and scriptwriter Stuart Palmer's amateur sleuth Hildegarde Withers is an unmarried school teacher with a sharp tongue, irritable temperament, and an almost pathological hatred for alcohol and tobacco. She lives alone in New York with her tank of tropical fish for company and is drawn into detection as a means of punishing wrong-doers and—possibly—so she can reprimand the police for their inefficiency. The caustic Miss Withers makes her bow in 1931's The Penguin Pool Murder and appears in 13 other mystery novels, a couple of which were completed after Palmer's untimely death aged 62.