Summer equals freedom: no school, no homework, and for some kids, no parents. Summer camp is a place where memories are made, friendships are broken, and secrets are kept. It's a rite of passage. But minimal adult supervision in the middle of nowhere can often be a recipe for disaster. Or murder. Here are eight summer camp mysteries that will keep you up all night and guarantee you never, ever stray far from the campfire.
You Will Pay
20 years ago, the counselors at Camp Horseshoe were just blowing off a little steam. They only meant to scare Monica O'Neal. She had it coming, after all. She wasn't supposed to drown, her body washed out to sea.
Lucas Dalton was there that summer. Now, he's a senior detective with the local sheriff's department. When he's called to investigate human remains in a cavern on the old camp property, he knows he needs to uncover the truth. Then the notes start coming, and the murders begin. It's been two decades, but a killer has waited for revenge.
The Counselors
Camp Alpine Lake keeps the small town of Roxwood alive, even if few locals ever get the chance to enjoy the pristine amenities. Goldie Easton is a townie. who has always felt a connection with the camp. Even though she can't afford the five-figure tuition, she attends as a counselor.
One of the perks of the gig are Goldie's counselor friends, Ava and Imogen, who she need more than ever, thanks to a secret she's carrying. But when a local teen drowns in the lake—a local who shouldn't have been there—Goldie knows she's not the only one with secrets. Ava was at the lake that night. So, why hasn't she said anything to Goldie? It's hard to ask questions when you have your own secrets to hide. Especially when the truth is more dangerous than she ever imagined.
The Box in the Woods
After catching a killer at her high school, summer promises to be very boring for amateur sleuth Stevie Bell. Until the owner of Sunny Pines reaches out.
In 1978, Sunny Pines was Camp Wonder Falls. That summer, four camp counselors were murdered, their bodies grotesquely displayed. Now, the owner wants Stevie to help him with a true crime podcast about the case.
Taking her friends with her, Stevie sets out for a much-less-boring summer in the woods. But digging up the case may not be the best idea. Something is still in the woods, and this case may finally be more than Stevie bargained for.
Camp So-and-So
In mid-February, letters went out inviting the recipients to Camp So-and-So. And who could say no to a week-long stay at the all-girls retreat? Especially when the brochure is filled with stunning photographs of girls playing volleyball, hiking through the Starveling Mountains, and watching Shakespeare under the stars.
By March, 25 applications are complete, signed, and sent to a post office box in a tiny Appalachia town. But in the months before they arrive, there is no town. And no mountain. And no one has ever heard of Camp So-and-So.
I'll Never Tell
20 years ago, Amanda Holmes was found dead in a rowboat at Camp Macaw. No one was ever charged with bludgeoning her. But when the MacAllisters suddenly die, the future of the camp is up to their kids. And they're divided. Not that it matters—the will stipulates that the estate can't be settled until the mystery behind Amanda Holmes' death is resolved.
Anyone could have done it, maybe even one of them. They may not know the truth, but all of them hold a piece of the puzzle. To find answers, they have to work together. But the depth of their secrets might finally tear the family apart.
The Honeys
Mars and his sister, Caroline, were close once. When she dies in a tragic and mysterious accident, he's determined to find out what drove them apart in the first place. That means going back to the prestigious Aspen Conservancy Summer Academy. Caroline loved it there, but Mars refused to return when his genderfluidity was looked down on by the other kids, and toxic gender roles and stifling traditions hide beneath the idyllic charm.
To get answers, Mars turns to the Honeys, his sister's friends named for the beehives behind their cabin. But beneath the sunshine and mountain air, something rots at the Conservancy. And if Mars isn't careful, the next accident might be his.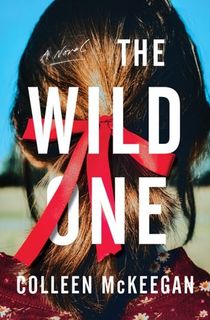 The Wild One
Amanda Brooks lives a picture-perfect life. At least, that's how it looks from the outside. She's been hiding a terrible secret that goes all the way back to her summer at Camp Catalpa.
That summer, a man died in the woods. Amanda was there with her friends, Meg and Catherine. None of them have talked about it, but when Amanda accidentally slips, their secret may be exposed. As her past threatens to destroy the carefully curated life she lives, Amanda has no choice but to turn to the two people who know the truth. How far will they go to hide what really happened that summer and keep their lives from unraveling? Or is it already too late?
The Girl in the Mist
After a scary movie marathon, FBI Agent Emma Griffin can't help but feel something ominous is coming. Especially after a thick fog drops over Sherwood. And then she learns that Camp Hollow has reopened.
The camp closed 20 years ago, and everyone has a different story as to why. But the truth slowly emerges: 13 bodies were found at the camp back then. With the reopening, 15 more are added. But there's one they can't find.
What happened on that stormy night in 1968? To stop the massacre and find the truth, Emma has to sort through legends, myths, and historical archives. Before it's too late.