The region known as Appalachia—smaller than the actual Appalachian Mountain range—covers a large area of land that covers 13 states from New York to Mississippi. The region is home to a wide range of communities, although it has often been reduced to stereotypes in popular culture.
In recent years, there has been a surge of literature published that is set in Appalachia as more people have come to appreciate the complex reality of life in the region that, along with its history of poverty, is home to rich and interesting culture. That surge absolutely extends to the world of crime fiction, and fascinating Appalachian crime novels are being published all the time. From generations worth of family secrets to folklore made real, here are nine Appalachian crime novels with mountains of intrigue.
Related: 11 Thrilling Wilderness Mystery Books for Adventurers at Heart
9 Heart-Pounding Appalachian Crime Novels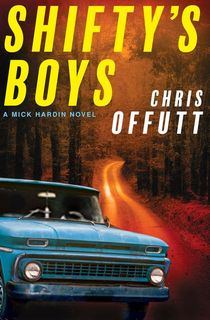 Shifty's Boys
In his latest release, Chris Offutt returns to the world of Mick Hardin in Shifty's Boys. Once again, Mick is home on leave, this time recovering from injuries he sustained during an IED attack. But his relaxing recuperation period comes to a grinding halt when the body of local heroin dealer Barney Kissick is found at the center of town. The police don't think much of it—being a drug dealer is a fairly violent job—but Barney's mother Shifty thinks there's more to his death.
Shifty asks Mick to investigate, and he reluctantly agrees. He really shouldn't get involved since he's due back to work soon, and his sister is set to be reelected as sheriff, but he can't help it. But it seems that someone is prepared to do anything to make sure Mick doesn't uncover the truth.
Bull Mountain
For generations, the Burroughs family has operated their criminal empire on Bull Mountain in Georgia. For decades, they've escaped the law completely as they've supplied buyers in multiple states with moonshine, pot, and meth. But Clayton Burroughs wants no part in the family business. Just to prove his point, he moves to a nearby town and becomes its sheriff.
Related: 9 Revelatory Books About Family Secrets
Clayton just wants to continue to keep the peace and live as quiet a life as he can, but all of that changes when an agent of the Bureau of Alcohol, Tobacco, and Firearms shows up in his office. He says he has a plan to take down the Burroughs for good, but he needs Clayton's help to do it. Now, he'll have to reckon with his family history and connections and find who he really is...if he doesn't destroy himself in the process.
Even As We Breathe
In the summer of 1942, 19-year-old Cowney Sequoyah thinks he may have found his escape from his suffocatingly small hometown of Cherokee, North Carolina. He's secured a job at the famous Grove Park Inn and Resort in Asheville, currently the home of several foreign diplomats and their families as prisoners-of-war. Life is certainly different at the inn than back on the Reservation, but Cowney can see a future for himself for the first time in his life. But everything changes when one of the diplomat's daughters suddenly goes missing.
The eyes of the all-white guests quickly turn to Cowney, and he is quickly accused of kidnapping and murder. Now, he'll have to track down the real criminal if he ever hopes to prove his innocence before all hopes of a better life slip through his fingers.
Signs in the Blood
After Elizabeth Goodweather's husband is tragically killed, she is alone in the home she built with him in Ridley Branch, North Carolina. She feels adrift without him, always feeling like an outsider in a community she's never truly felt connected to. Still, she's content to spend her days running their herb and flower business. Until the day Cletus Gentry disappears.
Related: The 30 Best Female Detectives and Amateur Sleuths in Mystery Fiction
Cletus had been out in the hills searching for ginseng when he went missing, and most people assume he just wandered off and fell victim to the elements—except his mother. Miss Bessie is convinced that Cletus was murdered. Elizabeth agrees to help her investigate, and soon discovers disturbing parallels between Cletus' disappearance and an unsolved case from years ago. But as she comes closer to the truth, she realizes that someone may be willing to kill to cover up their deeds, in this first book in author Vicki Lane's mystery series.
When These Mountains Burn
This Dashiell Hammett Award-winning novel follows the lives of three men brought together by the opioid epidemic. After he struggles to get his son out of trouble again, Raymond Mathis decides to find his own form of justice. Denny Rattler has spent years committing crimes and dodging the law to feed his drug habit, one that began when he was treated with pain meds after a workplace accident. Finally, one Drug Enforcement Administration agent follows a lead he's been waiting years for—and finds help in the most unlikely of places.
The Unquiet Grave
In 1930, attorney James P. D. Gardner is sent to an insane asylum after he tries to commit suicide. As a treatment, his doctor decides to try the new talking cure, and encourages him to talk about his life as the first practicing Black attorney in West Virginia. So James decides to talk about his most memorable case, the story that history remembers as the case of the Greenbrier Ghost.
Related: 8 Otherworldly Mysteries for Inter-Dimensional Sleuths
33 years earlier, Zona Heaster married the blacksmith Erasmus Trout Shue, despite her mother Mary Jane's worries about the newcomer. Soon after, news comes that Zona has died in a mysterious accident related to an illness, but Mary Jane is skeptical. After Zona's funeral, Mary Jane appears at the office of the county prosecutor insisting that she has been visited by Zona's ghost, who told her that she had been murdered. And everyone is shocked when an autopsy proves the ghost right.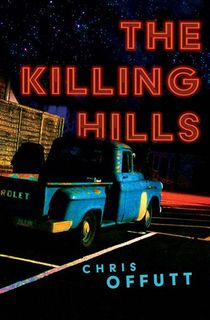 The Killing Hills
A Chris Offutt classic. Ever since returning from combat, Mick Hardin has worked as an investigative agent for the Army. While home on leave in his small Kentucky community, his sister is saddled with her first murder case as sheriff. When local politicians start calling for the FBI or city police to take over the investigation, she asks Mick for his assistance. After all, he's a professional investigator who knows their community better than any outsider.
Related: 10 Southern Noir Books That Will Make You Sweat
Now, with tensions rising between him and his pregnant wife and his commanding officer continuing to pressure him about returning from leave, Mick will have to sift through the secrets of the hometown he thought he knew. And one question continues to loom: why do people want his sister off the case so badly? Do they not trust her inexperience, or is this murder connected to something bigger and more sinister?
A Life for a Life
The first book in Lynda McDaniel's Appalachian Mountain Mysteries series follows crime reporter Della Kincaid as she moves from Washington, D.C. to the picturesque Laurel Falls, North Carolina in 1985. She expects to find a quiet life in her new home in the mountains. Instead, she finds a dead body. When the local sheriff insists that it's a suicide, Della knows that she has to take matters into her own hands. She has the skills to take on a murder investigation, although she's also used to a city with far more resources.
She soon finds help in Abit Bradshaw, her teenage neighbor with nothing better to do than help the new lady in town solve a murder. Something he proves to be quite good at. But just when the duo thinks they're on the right track to find the killer, things take an unexpected turn.
A Killing in the Hills
Although several people in Acker's Gap, West Virginia witnessed the shooting of three old men at the local diner, no one can identify the shooter. One of those witnesses was Carla Elkins. After she spends a few days recovering from her shock, she begins to realize she may be able to help solve this case better than most. After all, her mother, Bell Elkins, is a prosecuting attorney for their county.
Their relationship is a bit strained, but Carla still wants to help her mom solve the case. Concerning questions arise from the start: Was this a random killing or were the men targeted? Is there any connection to the illegal drug trade that is becoming a bigger problem every day? Carla is determined to help her mom answer them, but her own secrets might put everything—even their lives—at risk.