Some books are just cinematic, through and through. With vivid characters, visceral action, and immersive plots, thrillers and suspense novels make for some of the best source material for big screen adaptations. And there's certainly been a wide number of them.
What about the books that are just begging to be brought to life on film, but have yet to see production? Here are eight suspenseful thriller books we want to see as movies next.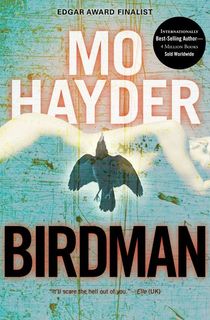 Birdman
In 2014, Mo Hayder's novel The Treatment was adapted into a film. Production on an adaption of her novel Ritual is currently underway, and it's been announced that an adaptation of Pig Island is to be expected, as well. But there can really never be enough Mo Hayder adaptations.
As the first novel in the Jack Caffery series, Birdman actually precedes The Treatment. On his first case as the lead investigator for London's murder squad, Det. Inspector Jack Caffery is called in to a gruesome scene at Greenwich's Millennium Dome in southeast London. A young woman has been murdered and mutilated past the point of recognition.
Related: 10 Mo Hayder Books That Will Get Under Your Skin
Before long, four other women are ritualistically murdered in the same way, all bearing the same gruesome calling card. Caffery has a demented and sexual killer on his hands—and the macabre game has only just started.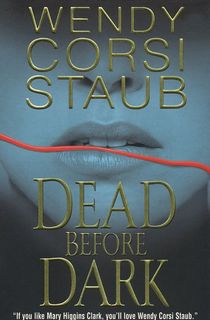 Dead Before Dark
35 years ago, a serial killer called the Night Watchman was sentenced to prison. His brutal crimes ranked him amongst the likes of the Zodiac Killer and Jack the Ripper. And now he's free to kill again.
Related: 15 Scary Thrillers for a Dark and Suspenseful Night
Lucinda Sloan is an acclaimed psychic who aids the police in tracking down some of the worst serial killers in America. It's just a shame she only sees visions of the murders after they've already been committed. When she has a vision of the murder of someone she knows, she realizes she has caught the attention of the Night Watchman. She turns to her ex-lover, Detective Randall Barakat, for help—but a string of bodies suggests that her time is running out.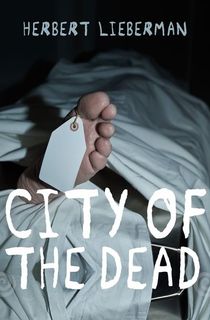 City of the Dead
Manhattan in the 1970s is a gritty, dark, and dangerous locale. Fortunately the city's chief medical examiner, Paul Konig, has remarkable skills in the field of forensic pathology. Unfortunately for him, he'll need these skills when a psychopath abducts his daughter.
Related: 11 Heart-Pounding Medical Thriller Books for Patricia Cornwell Fans
Every night Paul is roused from sleep by a phone call filled with his daughter's tortured screams. He starts to fall apart, both professionally and personally. With the case of a mutilating serial killer, an investigation into a prison suicide, and an overly ambitious deputy medical examiner on his plate, Paul is far past his breaking point. Can he pull himself together to save his family?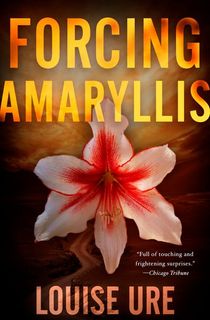 Forcing Amaryllis
This legal thriller pits humor and compassion against grit and a haunting string of events. Trial consultant Calla Gentry has a refined skill for picking jurors. She has an eye for the right people, and knows how to steer a trial towards an acquittal or conviction before things even get started. She just knows some people better than they know themselves.
Her latest case is fairly straightforward: she must help get a wealthy rancher's son acquitted of rape and murder. But a look into the evidence sends Calla reeling: could this be the same man that inflicted a trauma so deeply upon her sister that she never recovered? Is she really defending him, or is this just the perfect chance to make sure he never lives a free life ever again?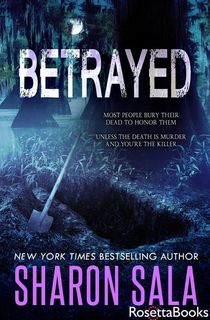 Betrayed
Romantic suspense books are ripe movie fodder, and no one does romantic suspense like Sharon Sala. In Betrayed, Logan Conway was just 16 years old when she witnessed her brother's murder. All she could do then was run away. But 10 years later, Logan has returned to the Louisiana bayou to put her fears behind her and uncover the truth about who killed her brother.
Related: 13 Sharon Sala Books That Will Make Your Heart Race
She has no idea how much danger she's put herself in by coming home, and digging into the past soon paints a target on her back. When her friend Wade Garrett tags along to help in her investigation, she couldn't be more grateful. Unfortunately, the killer is determined to keep the past buried, and Logan and Wade's curiosity puts them in danger of being the next two bodies to turn up...
The Favorite Daughter
Jane Harris was the perfect woman, with the perfect family, in a perfect, happy home. Or so it might have seemed to some. Sadness has since touched her life in her picturesque Orange County community. One year ago, her oldest daughter, Mary, died in a terrible accident. Now ambling through a haze of anti-depressants and confined to her house, everything is falling apart.
Related: 10 Domestic Thrillers That Make You Read Between the Lies
She's determined to turn things around, but as Jane tries to take a step back into the light, it's obvious life has gone on for her family, and she has been left far, far behind. Her husband David is working suspicious hours and her younger daughter Betsy is withdrawn and distant. And now it seems like there are some secrets about her flawless and dutiful late daughter's last day alive that might change everything.
The Woman in Cabin 10
This book was actually optioned for a movie back in 2017, but there's unfortunately been no news forthcoming since then. CBS Films originally had the film rights, but they released their last project in 2019 before being folded into CBS Entertainment Group. While the film remains in adaptation purgatory, there's still a chance we might see it in theaters some day. And we certainly want to!
Journalist Lo Blacklock spends her days working for a travel magazine, and the perfect opportunity has just fallen into her lap. She's been given an assignment to write up a week of luxury on a cruise with only a small number of cabins. How could she resist?
As the Aurora sets off into the North Sea, the skies are bright and clear, the waters are steady, and the exclusive guest list is full of cheer. However, dinner parties and elegance quickly turn into a nightmare when a storm catches the cruise by surprise—and through the darkness Lo sees a woman violently thrown overboard. When the passengers are all accounted for, the trip goes on as normal. But Lo can't shake the feeling that something is definitely awry.
It Happened At Two in the Morning
Tom Weldon is a bold and ambitious young lawyer in New York City who quickly gets in over his head as he's tangled up in a wild conspiracy. After he's passed over for a promotion and quits on principle, he knows his whole life is going to change. He just doesn't count on witnessing a business tycoon's murder. Or getting kidnapped.
Related: 10 Gripping Legal Thrillers for Fans of Last Trial Author Scott Turow
Held captive far from the city limits, at least he's not alone. The deceased's arrogant daughter is in the trouble right along side him. And it'll be a long fight for their lives.