Wild or not, the West can be a tricky place. From reservation politics to cattle ranch tensions, the region is rife with conflict. And where there's conflict, there's bound to be intrigue.
Put on your cowboy boots and get ready to wrangle. From a historical sharpshooting legend taking up a murder investigation to a Wyoming sheriff unraveling a revenge plot, you'll be hooked. Here are eight western mystery books you can read tonight!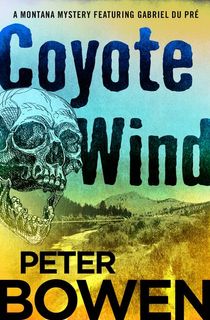 Coyote Wind
Gabriel Du Pré, a no-nonsense Métis Indian, is Toussaint, Montana's cattle inspector, but he takes on much more than just policing the sale of livestock. The town's small police force can't handle the sprawling county alone, so Du Pré jumps into the fray when he needs to. He finds himself tangled up in a generations-old mystery when the sheriff offers gas money in exchange for him taking a look at an old plane wreck in the desert.
For about 30 years the plane has been sitting under the sun, the bodies inside decaying away into bones. Two of the skeletons are complete, but all that's left of the third is his hands, his skull, and the bullet that killed him.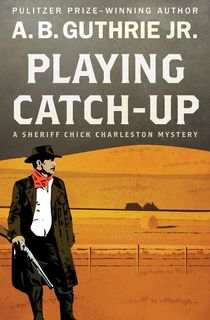 Playing Catch-Up
On the fringes of Overthrust, Montana sits a brothel run by Madame Simone. She values discretion, and things are running smoothly and profitably. And then one of her girls is found dead.
With the local deputies unable to scrounge up any leads, Sheriff Chick Charleston rings up his colleague, college-educated Jason Beard. As Jase hops onto the investigation, two big clues come to light: an unknown stranger publicly threatened Laura Jane the night she was murdered, and a piece of Laura's jewelry is missing. Before Charleston and Jase can celebrate their progress, a teenage girl is killed in a shockingly similar way.
Girl with a Gun
This historical mystery puts renowned marksman Annie Oakley at the center of a murder investigation. Annie has just been offered the head-liner position in Buffalo Bill's Wild West Show. It's her big chance to make all of her dreams come true—and take care of her family in the process. But as she skyrockets to fame, her Native assistant is found dead in her tent.
When Annie stumbles across a startling secret from the victim's past, she gets the sneaking suspicion the death was actually a murder. She sets out to find the truth, but soon discovers the murderer is much closer than she thought. When her prized gelding goes missing, she starts to think she might have been the target this whole time.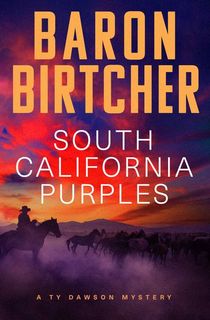 South California Purples
Ty Dawson is a Korean War veteran who finds solace now in running the Diamond D, his family's cattle ranch. Ty's little slice of peace is disrupted by the unrest of 1973: the return of soldiers from Vietnam, the Wounded Knee stand-off, and the Watergate Scandal. Then a strange series of cattle deaths culminates in the murder of a cowhand.
Things only worsen when news arrives that the Bureau of Land Management is planning a wild horse slaughter. Protesters and media outlets swarm into town, followed by a vicious biker gang known as the Charlatans. The overwhelmed sheriff named Ty the new undersheriff. Ty is going to have to take the initiative to protect not only his town, but his family and his way of life.
The Cold Dish
Walt Longmire has been the sheriff of Absaroka County, Wyoming for 25 years. He has high hopes of ending his tenure quietly, but the murder of Cody Pritchard throws a wrench in those plans. Two years ago, Cody was one of four boys given a suspended sentence for raping a Cheyenne girl. Considering his body was found near the Northern Cheyenne Reservation, it's looking like someone is out for revenge.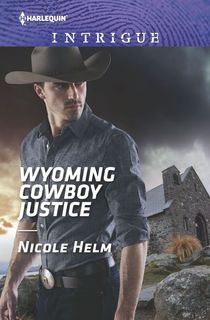 Wyoming Cowboy Justice
Grady Carson may be the bad boy of Bent, Wyoming, but he knows his brother isn't a murderer—he just has to prove it. To find the truth he teams up with by-the-book cop Laurel Delaney. Family tensions don't make their partnership easy, but then again, neither does their bubbling attraction. Can they track down a killer, stop a family war, and kindle a forbidden romance? Or will they be the next ones to turn up dead?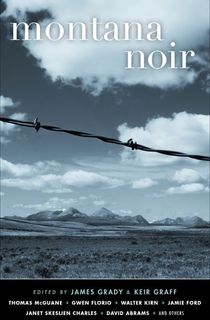 Montana Noir
More interested in quick reads? This collection of mystery stories set in Montana will keep you on the edge of your seat. Featuring work from Eric Heidle, David Abrams, Caroline Patterson, Thomas McGuane, and more, this anthology of Western noir delivers 14 dark and brutal tales.
Desert Heat
Andy Brady was set to be the next sheriff of Cochise County, Arizona. Now he lies dead under the merciless Arizona sun. The authorities say Andy was a dirty cop who killed himself, but his wife, Joanna, knows better. Determined to unveil the coverup, she sets out to clear her husband's name and track down the person that killed him. Unfortunately, her efforts only put her young daughter in the crosshairs of danger.