Spring is in the air. In the Northern Hemisphere, the frozen world is defrosting, robins are building nests, rabbits are re-emerging, and trees are sprouting fresh green buds. After a long, cold winter, the fresh air and warm sunshine beckon us from our homes—which, for many of us, no longer feel like protective shelters so much as restrictive confines. The cozy comfort of the early days of winter froze long ago—and now we just feel cooped up and stagnant. The ice melts to reveal our longing for adventure. The blooming world is full of promise; anything is possible.
Along with the lure of the great outdoors, adventure beckons. But what happens when our adventures in the wild world become precarious? Whether you're camping, mountain climbing, or white water rafting, the Great Outdoors offer a thrill because it includes a whiff of danger; in nature, our survival skills are put to the test. With so much that can go wrong on a wilderness excursion—from camping trip mishaps to white water rafting accidents—the stakes are high and the margin for error is low. Add a dead body to the mix—and you have a murder mystery heightened by the challenges and limitations innate to the wilderness.
So, settle in around the campfire, because we've found an adventure to suit you—no matter what kind you prefer. These eleven mysteries set in the wilderness—camping or otherwise—will please adventurous souls of all stripes.
Related: Underrated Thriller Books to Breeze Through This Spring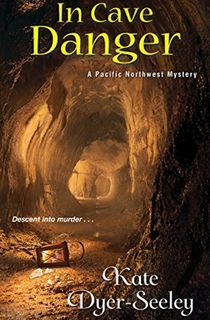 In Cave Danger
The last place outdoor journalist Meg Reed wants to be is on a caving expedition with a congressman. But it's her job—and the debate regarding public-use land is a hot topic. Besides, trying not to think about cave-ins, cougars, and other possible disasters is a great distraction from her normal worries. But when she finds a Forest Service employee in one of the pockets of underground volcanic rock stabbed to death with a trowel, she realizes there's a lot more to the story than she first imagined.
Complete with adventure guides, this suspenseful mystery will keep you on the edge of your seat until the surprising end.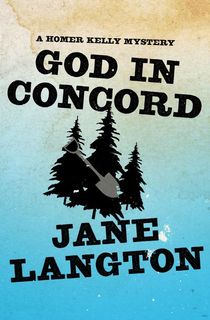 God in Concord
When Homer Kelly finds retiree Alice Snow's body while hiking near the Pond View Trailer Park, he doesn't realize the quiet life inside of the Pond View trailer park is about to be upended. But then another Pond View resident dies and Homer wonders if there's a murderer in their midst. All around their small piece of paradise, just north of Thoreau's replica cabin, humanity is creeping in. It's clear the land is worth more than the residents. Now, Homer has to figure out who stands to gain the most by erasing the past and present.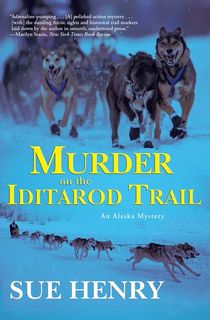 Murder on the Iditarod Trail
Everyone knows the world-famous Iditarod is incredibly dangerous. It requires impeccable skill to guide a dog-sled team across eleven-hundred miles of the icy Arctic wilderness. When the top contestants start dying in increasingly strange ways, premier musher Jesse Arnold fears she might be next. State Trooper Alex Jensen is determined to solve the murders. But when his investigation takes him deeper into the frozen wilds than he's ever been before, Jesse may be their only chance at survival.
With detailed weather reports at the beginning of every chapter, this action-packed mystery brings you on one of the most intense races in the world.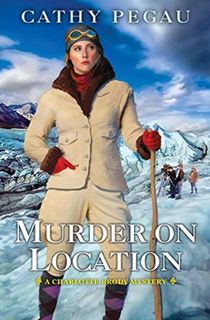 Murder on Location
In the 1920's, suffragist Charlotte Brody is a woman ahead of her time. Living in a remote town on the edge of civilization, she takes her job as small-town Cordova's newspaper reporter very seriously. When a Hollywood film crew arrives to capture footage of Alaska's natural wonders, tensions between locals and visitors begin to flare. But when the director is found dead in a ravine, Charlotte wonders if it was actually natural causes—or if it was murder. With spring storms preventing the residents from leaving, Charlotte has to find the murderer before their secrets get buried in the snow.
Forests, Fishing, & Forgery
Labor Day weekend is one of the busiest times of year for Happy Trails Campground. It's also right in the middle of a drought that's threatening to shut down the National Park. When the one person who can decide whether the park stays open or closed is murdered, everyone in the small town—including the campers—are suspects. But as more bodies pile up around Happy Trails, campground owner Mae West is determined to find the truth before these murders put her out of business for good. Welcome to Normal, Kentucky—where nothing is actually normal.
Bats and Bones
Retirees Frannie and Larry Shoemaker are looking forward to a long Fourth of July weekend of hikes, campfires, and catching up with friends at Bat Cave State Park. But the dead body found inside the park changes everything. Confined to the campground, Frannie can't help but get involved in the investigation. Her help is invaluable, but as authorities sort through alibies and motives, someone tries to end Frannie's gumshoe skills once and for all.
The Frannie Shoemaker series is a fun romp through America's campgrounds with helpful (or not so helpful) camping tips and recipes at the end of each chapter.
Related: 8 Gripping Mysteries to Read on the Beach This Summer
Track of the Cat
Anna Pigeon thought she was leaving a hectic life behind when she accepted a job as a national park ranger in the remote Texas backcountry. Not long after, fellow ranger Sheila Drury is found dead, due to what appears to be a mountain lion attack. But the more Anna investigates her friend's death, the more the claw marks on her neck and the paw prints around her body seem a little too perfect. To save the protected animals from politicians and others with a vendetta against the big cats, Anna has to figure out who actually killed Sheila—before time runs out.
Cozy Camping
For their one-year anniversary, Stone Starr surprised Lexie with a family RV vacation to Cheyenne, Wyoming, in the middle of Frontier Day celebrations. As Lexie and her daughter, Wendy, are enjoying the events, they overhear an argument between the camp owner and a bestselling author writing a tell-all book that no one wants published. But when the author is found dead and the detective in charge has his eyes on the wrong suspect, Lexie launches her own investigation. Except, every clue leads to more suspects and the detective is closing in on the one person Lexie is sure isn't the murderer.
Filled with laugh-out-loud moments and shocking twists, Cozy Camping features several satisfying storyline conclusions, while leaving plenty of room for more delightful adventures.
Deadly Currents
River Ranger Mandy Tanner is an expert on the rapids of the Arkansas River. Whitewater rafting expeditions keep the small town of Salida, Colorado running. When a rafting accident occurs, Mandy jumps into action and rescues a man from drowning. Except he dies anyway. Everyone—from Tom King's wife and son to his bitter land developer business rivals to the environmentalists he's infuriated over the years—has reason to poison him. But when Mandy's uncle falls into the crosshairs of the investigation, she sets out to learn the truth—only to find herself deep in turbulent waters.
Zero-Degree Murder
Gracie Kinkaid is used to missing out on holiday festivities. As a search and rescue volunteer, she knows disaster can strike at any time. When she's called to find four missing hikers on Thanksgiving, she packs her gear and heads out to what she thinks is a routine rescue. But then an early blizzard sets in—and when the one person Gracie finds says someone is trying to kill him, things turn deadly. Gracie's partner turns back for help, taking the radio—and their only link to the outside world—with him. Alone in the mountains, Gracie has to keep her rescued hiker alive, continue her search for the three other missing people, and avoid a killer stalking them in the snow.
The Rest Area Murder
Hank and Helen Moran are back on the road. After the last trip in their new motor home landed them in the middle of a murder investigation in Biloxi, Mississippi, they're determined to continue their journey across the U.S. But when Hank decides to stop at a rest stop in the middle of Indiana to add a state map to his collection, they find their plans derailed again. If you love the fun and quirkiness in every Murder She Wrote episode, you'll adore Hank, Helen, and their misadventures in an RV.