Books can be powerful and moving, but they can also be just plain entertaining. After all, there would be little incentive to explore the world of fiction if it didn't offer some joy! Thriller writers have understood this for ages, which is why an action-packed thriller remains the best choice for beach days and airplane travel. But any book can benefit from a bit of genre-bending, which is why we're partial to the supernatural thriller: that special book that feels like a speculative fiction novel with a bit of thriller thrown in, or vice versa.
With that in mind, we're counting down 18 of our favorite supernatural thrillers. From a possessed murderer to malicious spirits straight out of a Native American legend, these haunting tales are sure to unsettle even the most hardened thriller fan. Get ready.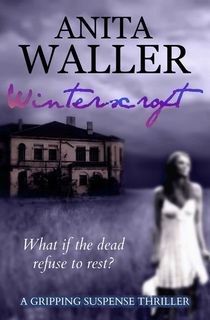 Winterscroft
When a tragic accident results in the death of Lavender Paulson, her family and fiancé Matt are stuck with grief. Six years later, they still desperately miss Lavender but have started to move on. Matt has stayed close to the Paulson family and shares with them that he's happily engaged.
The Paulson family is overjoyed for Matt and urges him to use their manor for his wedding. While helping the couple with wedding arrangements, things take a dark turn. Unexplainable mishaps keep occurring, always accompanied by the strong smell of lavenders. And a mysterious death stops the wedding plans dead in their tracks. Could it be that Lavender is back and committing these evil acts? And how far would she be willing to go to stop this wedding?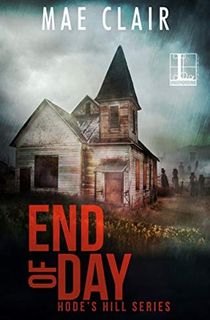 End of Day
For generations, Jillian Cley's family has held an unusual duty: they must tend to the grave of Gabriel Vane, the first person who was interred in the Hode's Hill cemetery. Jillian unwavering upholds this tradtion—until Vane's body is stolen one October night. Suddenly, the descendants of the people buried in the cemetery fall victim to a series of strange "accidents."
Highly empathic Jillian sets out to find the cause to these odd events, but she has trouble connecting to people with her over-sensitivity. In order to save her town, she teams up with artist Dante DeLuca, who struggles with his own sensitivity to the spirit world. Together they uncover Jillian's complicated family history, which has laid tragic roots in Hode's Hill's founding. Now a wrong from long ago must be avenged...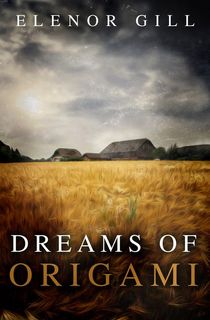 Dreams of Origami
Gideon Wakefield is a psychic researcher whose sleep is filled with dream hands folding white paper into shapes. Lately, these dreams have become more urgent—a warning that something powerful is coming for him. After the disappearance of Matthew Caxton, Gideon and an unexpected collection of people must stand together through a series of events that will cast doubt upon everything they've ever known.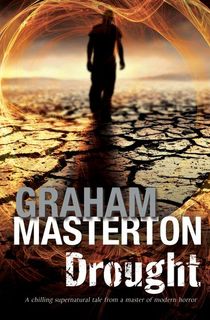 Drought
Martin Makepeace is an ex-Marine turned single-father after his wife walks out to leave him alone with their two children. Working now as a social working, all he wants to do is take care of the people who are in desperate need of help. But everything changed when the world's water disappears.
Rain has fallen in months, and as summer reaches its peak, the taps have run dry. The first thought is that a water main has burst, but Martin has just discovered the water in the area he works has been purposely shut it off. And it's his job to calm the dehydrated locals down.
But Martin has more than a dwindling water supply to worry about. His daughter is down with a fever, and his teenage son has been framed for a terrible crime in the midst of violent riots over bottled water. Martin has to take drastic measures to protect his family, even as politicians scheme to take advantage of their people's suffering.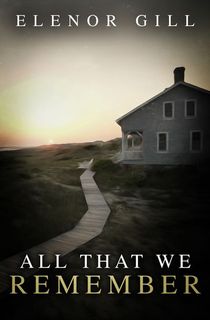 All That We Remember
Elenor Gill's creepy examination of memories and dreams begins with a car accident that wipes out the protagonist's childhood memories. Returning to her hometown, the victim doesn't find her own memories—instead, she seems to be recalling other people's.
The Woman in the Woods
The 17th installment in John Connolly's long-running Charlie Parker series, The Woman in the Woods opens with an unusual crime scene. A woman's body has been found in the chilly woods of Maine, partially preserved. Investigators determine that she gave birth shortly before her demise. That begs a pretty big question, though: where is the baby?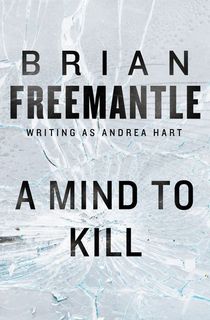 A Mind to Kill
Brian Freemantle's A Mind to Kill is a very unique kind of whodunnit. Everyone thinks they know who killed a successful finance professional in a glass-walled office: 16 people watched as his wife stabbed him. But the suspect goes with an unusual defense, claiming that it was the man's deceased first wife who did the deed—while possessing the second wife's body.
Pines
Pines is set in the fictional town of Wayward Pines. Located deep in rural and forested Idaho, Wayward Pines is a weird place. It's also the site of the disappearance of two federal officers. That's why Crouch's Secret Service agent protagonist ends up in town—where he is mysteriously and increasingly cut off from the outside world.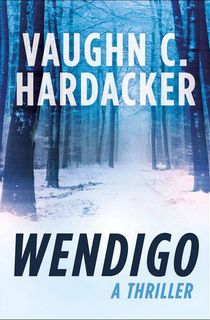 Wendigo
Vaughn C. Hardacker's Wendigo brings native legends to horrifying life in a rural Maine setting. Protagonist John Bear is sure that a grisly murder is the work of the Wendigo, a winter spirit of Algonquin legend. While Hardacker accurately captures the isolation of Maine winters, the deep freeze isn't the only source of chills in this exciting paranormal thriller.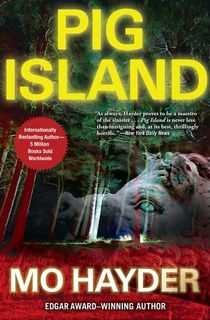 Pig Island
Pig Island mashes up the horror and detective fiction genres to create a fascinating and often unsettling book. Our protagonist is a professional investigator who specializes in debunking supposedly supernatural phenomena as hoaxes. When he takes it upon himself to investigate a video that appears to show a half-human monster, he finds himself in over his head. For a gruesome twist on the traditional mystery, this book will definitely deliver.
The Entity
The Entity's hook is an extremely disturbing concept: a spectral rapist attacks, unseen, at night. More upsetting still is the fact that De Felitta's novel is based on the real-life account of a California woman whose claims were documented in 1974. If you can stomach the concept, De Felitta's novel—and the film, for which he adapted his novel into a screenplay—are worth checking out.
Watchers
Suspense master Dean Koontz has written plenty of thrillers with supernatural overtones. Among his considerable oeuvre is Watchers, in which an ennui-filled ex-Delta Force operative befriends a super-smart genetically engineered Golden Retriever. Together, they run from another unnatural creation: the "Outsider," a creature that is determined to hunt both of them down.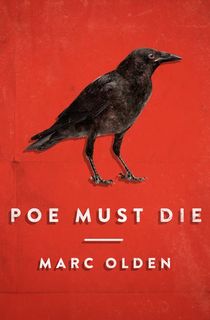 Poe Must Die
Marc Olden's meta-horror thriller imagines real-life horror fiction legend Edgar Allan Poe battling evil in 1840s New York City. Poe is both figuratively and literally haunted, and he makes an excellent protagonist. Check out this imaginative thriller before it hits theaters: a film trilogy adaptation backed by film star Idris Elba's production company is reportedly on the way.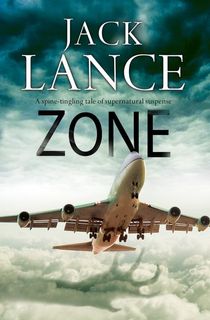 Zone
For readers with a fear of flying, this spooky thriller will pack an extra punch. Zone is set on a long-haul Pacific flight, where the unfortunate travelers have more to worry about than lousy airplane food. When the captain's instruments go haywire, the passengers find themselves in a mysterious place controlled by a strange and sinister presence.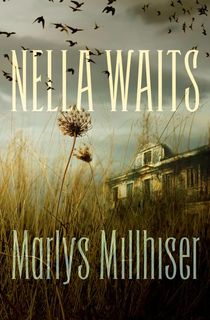 Nella Waits
The late, great Marlys Millhiser spins an unforgettable yarn in Nella Waits. A man returns to his childhood home with the woman he loves, only to find the place overtaken by a vengeful spirit. While less well-known than some other 70s classics, this ghost story about a possessive mother is as frightening and excellent as any of them.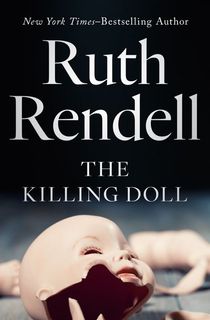 The Killing Doll
Ruth Rendell's The Killing Doll features two storylines that grow together and overlap as the suspense builds. The story at the forefront is that of two siblings who have recently lost their mother: twenty-something Dolly and her teenage brother, Pup. Pup's obsession with dark magic and Dolly's credulous support lead to chilling consequences.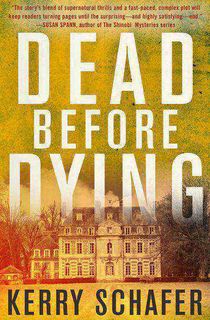 Dead Before Dying
In Dead Before Dying, a rehabilitation center is discharging dead bodies instead of able ones at an alarming rate. On the case is Maureen Keslyn—who could use a little rehab from a mysterious injury, anyway. This is a great horror/mystery mashup, and the first of a series (Shadow Valley Manor) that horror fans will love.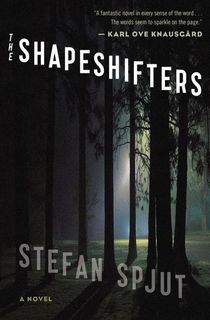 The Shapeshifters
Stefan Spjut's supernatural mystery thriller kicks off with the disappearance of a young boy in the 1970s. The boy's mother says that he was abducted by a giant, a claim that is not taken seriously—until a similar incident occurs decades later, inspiring a paranormal investigator to take on the case. This inventive and thrilling book counts literary giant Karl Ove Knausgård (author of My Struggle) among its fans: "a fantastic novel in every sense of the word."
This post is sponsored by Open Road Media. Thank you for supporting our partners, who make it possible for Murder & Mayhem to continue publishing the mystery stories you love.