The stockings are hung with care, the cookies are baked to perfection, the presents are lovingly wrapped, and the snow is finally falling. The quiet scene is set for a holly jolly holiday, so how could anything ever shatter such blissful Christmas peace? Well for starters, it might not be Santa slinking down your chimney, but rather a dangerous and uninvited guest.
Do you need a little bit of mystery in your life this holiday season? Then add a dose of excitement in between caroling and sipping spiked eggnog, and check out these thirteen thrilling Christmas mystery books. From a series of murders at a Dickensian Christmas party in Reginald Hill's Red Christmas to the burnt embers of a home in Playing with Fire by Gerald Elias, this list has got everything you could ever ask for from jolly old Saint Nick!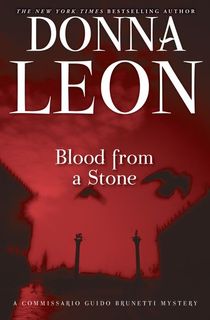 Blood from a Stone
Christmas is right around the corner in Venice's Campo San Stefano, and a street vendor lies dead after a confrontation. Commissario Guido Brunetti is on the case, but since the victim had been peddling counterfeit designer labels to anyone who would take the bait, the list of suspects is longer than Santa's naughty list. Not to mention the dead vendor was just one of many peddlers bending the law to hawk his wares, and with a seedy and secretive underworld at work, Brunetti might find himself face-to-face with some dangerous individuals.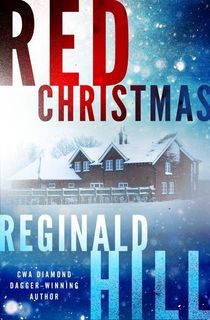 Red Christmas
A secluded English countryside hotel draws in guests with the promise of a Dickensian Christmas. Arabella Allen is especially excited by the prospect—until a blizzard leaves her and the other guests trapped with no line to the outside world. When people start turning up dead, Arabella has to wonder if gathering these strangers together for festivities was part of a very specific plan. She could ask their host—the charming Dickens scholar, Boswell—but trusting anyone could prove to be lethal.
Related: A Killing Kindness: 13 Gritty Mysteries By Dagger Award-Winning Author Reginald Hill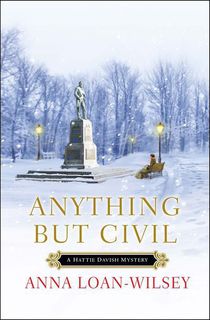 Anything But Civil
In this historical mystery set twenty-five years after the end of the American Civil War, Hattie Davish assists wealthy English scholar Sir Arthur Windom-Greene in composing a biography on Union general Cornelius Starrett. As they travel through Galena, Illinois for their studies, they're quick to find that grudges from the war still linger fresh and raw—especially in the mind of General Starrett's arrogant son, Henry. When a series of peculiar events results in Henry's death, Hattie is intrigued. She's already swamped with running around for Sir Arthur and getting things in order for Christmas, so she might as well squeeze in a bit of a murder investigation, as well.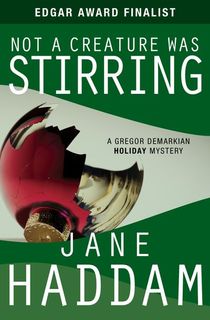 Not a Creature Was Stirring
Everyone knew that the Hannafords and their hefty fortune were the farthest thing from clean. They were a family full of embezzlers and gamblers, but were they murderers? When former FBI agent Gregor Demarkian reluctantly arrives to the Hannaford mansion by invitation, he arrives just in time to discover the reviled patriarch bludgeoned to death. Demarkian is stuck in the middle of a dangerous investigation as he tries to figure out which member of the Hannaford clan could have committed such a crime—and what they stood to gain from such a nefarious act.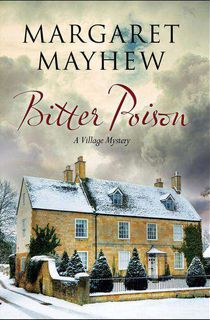 Bitter Poison
The idyllic English village of Frog End is gearing up for its Christmas pantomime performance of The Snow Queen, and Marjorie Cuthbertson has her eye on the aloof and beautiful new resident Joan Dryden to play the lead. Many of the townspeople are distrustful of the Dryden family—outsiders from London—and they may have reason to be. At the village Christmas party, one of the pantomime cast members falls over dead. Was this a pointed poisoning plot, or a convenient accident?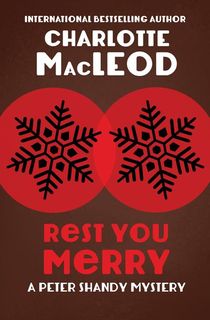 Rest You Merry
Peter Shandy, a professor at the Balaclava Agricultural College, is not known on campus for his Christmas cheer. This year, however, he has a trollish holiday plan: he's rigged his house with a megawatt display of flashing lights and blaring music to drive his neighbors mad. But the bright mood goes dark when the horticulturist flees town—and the librarian turns up dead in Shandy's living room.
The head of the school asks part-time detective Shandy to quietly look into the matter—after all, the last thing the college wants is a scandal. Tourists bring in the big bucks during the Christmas season, and whispers of danger could ruin the holiday mood. But Shandy isn't so sure this murder can be so easily swept under the rug.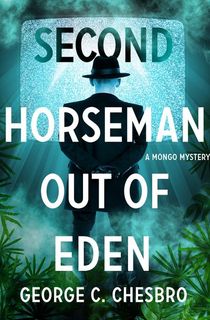 Second Horseman Out of Eden
Dr. Robert Frederickson—known to many as "Mongo the Magnificent," the black belt ex-acrobat turned criminology professor—and his former cop brother Garth have just formed their own Private Investigation firm. If that wasn't enough to celebrate, it's also Christmastime! But not all is jolly when the brothers uncover a dastardly plot on their way to spread cheer to underprivileged children. The clock is ticking as the Fredericksons try to find a little girl mixed up in the middle of a doomsday cult.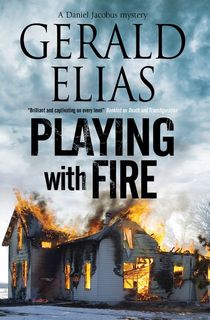 Playing with Fire
Daniel Jacobus is out celebrating Christmas Eve when he receives a phone call from violin maker Amadeo Borlotti. He ignores it—after all, it's the holidays, how important can it be? As Christmas Day dawns, Jacobus receives the startling news that Borlotti's house has been reduced to ashes after a fiery blaze, and the violin maker himself has vanished with a mysterious fortune.
Borlotti's past is a sordid one—one that spiraled out of control from one innocent mistake. Now Jacobus must unravel the man's buried secrets if he hopes to find the truth.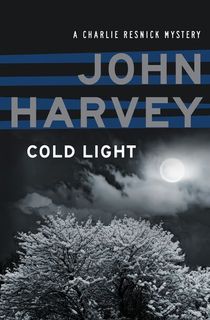 Cold Light
Nancy Phelan is no stranger to misery after working at the Nottingham public housing authority, but things take a dark turn when Gary James walks into her office. The man and his two children had just been assigned a new flat—freezing and out of luck on Christmas. In a rage, the man destroys a chair and locks himself and Nancy in her office. Luckily Police inspector Charlie Resnick bursts through the door before anyone gets hurt.
But then Nancy disappears mere hours later. Gary James is the easy man to pin it on, but the tapes at the police department say otherwise. Does Resnick have an unknown psychopath on his hands this holiday season?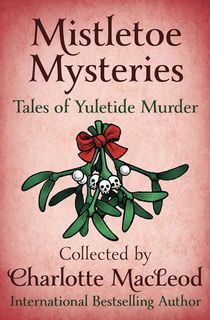 Mistletoe Mysteries
For a heart-pounding sampling of holiday whodunits, check out the short stories collected by Charlotte MacLeod in Mistletoe Mysteries. With work from writers like MacLeod herself in "A Cozy for Christmas" to Isaac Asimov's naughty Saint Nicks in "Ho, Ho, Ho," these stories delight from beginning to end. Fifteen page-turning stories deliver everything from a tough-as-nails San Francisco PI to a Scottish cat burglar. And for even more holiday thrills, take a look at MacLeod's other holiday collection, .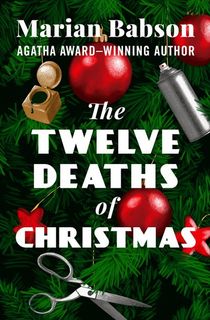 The Twelve Deaths of Christmas
The holiday season is in full swing at Maude Daneson's cozy rooming house. Everyone is excitedly counting down the days to Christmas, and Maude busies herself with putting together an extravagant holiday feast. But like some kind of dark and twisted advent calendar, bodies start piling up. A murderer stalks the halls of Maude's building, and while the police struggle to find leads, one particular death shakes the holiday cheer out of all the lodgers.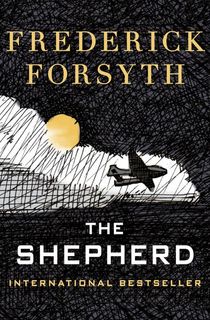 The Shepherd
An odd mystery unfolds in the sky on Christmas Eve 1957. A Royal Air Force pilot sets out in a de Havilland Vampire fighter plane on a course to take him from Germany to England by Christmas Eve. But when his plane begins to fail, he worries he may not live to see another day, let alone the holidays. The pilot has resigned himself to his grim fate when a beacon of hope appears out of nowhere—a Mosquito fighter-bomber from World War II, which guides him to safety. The strange hero out of time is undoubtedly a miraculous savior. Yet this is merely the beginning of the pilot's mystery.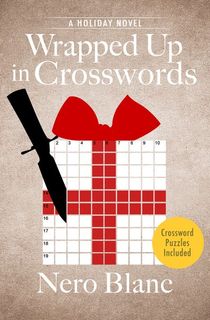 Wrapped Up in Crosswords
Belle Graham—a crossword editor—and her husband Rosco Polycrates—a private investigator—are ready to welcome the holiday season. Belle is fast at work developing a Noel crossword contest, while Rosco is set to jump into the traditional Santa suit to gather toys for families in need. But things get a lot less jolly when Rosco and two friends from the Newcastle Police Department are mistaken for fugitives disguised as Santas. Belle and her canine companions—Kit and Gabby—have their own problems at home, but will they be able to find the answers to this misunderstanding before Christmas?
This post is sponsored by Open Road Media. Thank you for supporting our partners, who make it possible for Murder & Mayhem to continue publishing the thriller stories you love.
Featured photo: Filip Mroz / Unsplash