This year marks the 50th anniversary of the publication of The Nero Wolfe Cook Book. Rex Stout's great (and gargantuan) detective was a noted gourmet, but not all fictional sleuths have time for a seven-course dinner.
Food looms large in the world of Nero Wolfe. With a top-class chef on his staff, the New York private investigator can always find time amidst the crime-busting to tuck into a planked porterhouse steak, a plate of lamb shanks, or perhaps a dish of Creole fritters in cheese sauce. Invariably his meal is washed down with a bottle of beer from the Remmer brewery in Bremen, Germany. Wolfe eats so much, so well and so often it is hard to read a Rex Stout novel without feeling a little peckish yourself.
While Wolfe is the most notable epicure in crime fiction, every detective has to eat and drink at some point.
Pietr the Latvian (Inspector Maigret Book 1)
A rival to Wolfe as the best fed detective in mystery novels is Georges Simenon's French policeman Inspector Maigret. Paris is home to some of the world's most celebrated restaurants, but none can rival the food served up by Maigret's lovely wife Louise in their apartment near the Bastille. Freshly shelled peas made into a soup, chicken fricassee and a leg of lamb with parsley potatoes are just a few of the mouth-watering dishes the plodding cop returns home to, lucky devil.
In the 1970s French food writer Robert Courtine produced a book, Madame Maigret's Recipes for those who wanted a taste of what it was like to be the Inspector.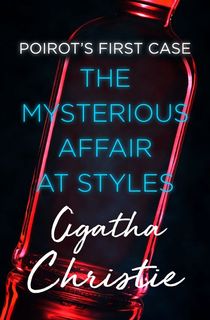 The Mysterious Affair at Styles
Simenon came from Belgium, a country famous for its high-quality chocolate. Perhaps then, it's hardly surprising that one of that small northern European nation's most famous fictional sons, Agatha Christie's Hercule Poirot starts his day not with a cup of tea or a mug of coffee, but with a bowl of chocolat chaud—hot chocolate prepared to his own recipe and richer and thicker than the kind most English people of the time had experienced. The dapper detective usually pairs it with a sweet brioche bun.
The Murder at the Vicarage
The Belgians are great gourmands and their country is noted for the quality of its cooking. The same has not always been true of Great Britain. Poirot is generally appalled by the food he is served in English houses, and Christie's other great detective, Miss Marple has little time for what she doubtless regards as "fussy foreign food". Instead, the silver-haired sleuth confines herself to English tea-time staples such as rock cakes and poached eggs on toast, occasionally indulging in a violet cream chocolate.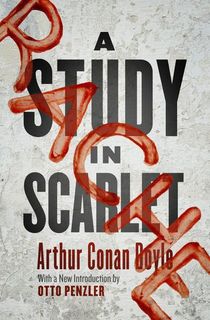 A Study in Scarlet
The world's first consulting detective Sherlock Holmes sometimes mentions meals in restaurants. Simpson's in the Strand was a particular favorite of Sir Arthur Conan Doyle and Holmes and Watson go there, too. Simpson's great dish is roast beef with Yorkshire puddings. Holmes, like any red meat-eating Englishman, had a particular fondness for beef (he also seems to have been partial to woodcock—a small woodland game bird—eaten cold) and often makes himself a stake-out picnic by grabbing a slice of beef, sticking it between two slabs of bread and sticking it in his pocket.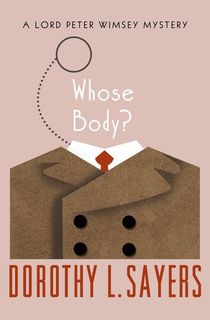 Whose Body?
Dorothy L. Sayer's famous gentleman sleuth Lord Peter Wimsey has more refined tastes than Holmes—what else would you expect from a man who, during his college days, wrote a poem about ham? Wimsey is partial to beef consommé because he finds that "Clear soup is so much easier to lick off the spoon". The upper-crust sleuth also dines out a lot. In restaurants and in the houses of the wealthy Wimsey tucks into lobster with mayonnaise, oysters, roast pheasant, and partridge wrapped in cabbage leaves. Unusually for a dashing young man of his generation, his lordship doesn't like champagne. Though, if there is nothing better, he will force himself to glug down a glass of Veuve Cliquot, or two.
The Lord Peter Wimsey Cookbook written by Elizabeth Bond Ryan and William J Eakins and based on food in Sayer's books was published in 1981.
The Lord Peter Wimsey Cookbook
The Maltese Falcon
Hardboiled U.S. detectives generally give the impression of existing on a diet of cheap whisky, bitter coffee, and sour wisecracks, but that isn't strictly true. Dashiell Hammett's Sam Spade finds time during his pursuit of The Maltese Falcon to call in at San Francisco's famous John's Grill for lamb chops and a baked potato. Raymond Chandler's Philip Marlowe also does pretty well for himself calorie-wise. Whether he's having Canadian bacon for breakfast, a chicken salad sandwich for his lunch, or a hamburger with browned mashed potatoes and onion rings for his supper at Rudy's Bar-B-Q, the rugged gumshoe never seems likely to starve.
Montalbano's First Case and Other Stories
Though Henning Mankell's Swedish policeman Kurt Wallander seems to live on a diet of hot dogs, the detectives of mainland Europe generally tend to eat well. Andrea Camilleri's Inspector Montalbano has a housekeeper who makes him delicious arancini.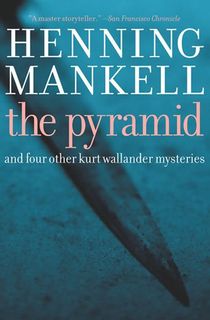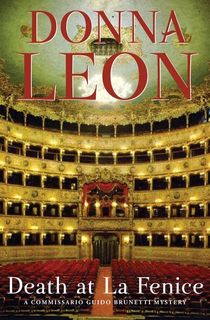 Death at La Fenice
Donna Leon's Venice-based Commissario Brunetti has, like Maigret, a wife who is a fabulous cook. She serves up classic Venetian dishes such as liver and onions with polenta, or zucchini risotto. Donna Leon has—like Rex Stout—produced a cookery book based on the meals in the novels, A Taste of Venice.
Of course, food in crime fiction isn't always healthy. It's also a potential murder weapon. Diner's need to check the list of ingredients carefully. When detectives are around you are likely to find your omelet is flavored with arsenic—not cheese. Luckily none of cookery books listed above contain a recipe for that.