As Nancy Bush tells it, her first foray into the world of publishing involved churning out romance novels as a way to make money while she raised her young children. The process clicked so well for her that she even talked her sister, author Lisa Jackson, into doing the same. But from a fan's point of view, it certainly seems that Bush had a passion for storytelling that went above and beyond a quick payday, eventually leading her to become the bestselling author of dozens of books that she is today.
With a few romance books to her name, and a successful stint as a story writer for daytime television, Bush became more and more interested in writing mystery and suspense novels, so that's exactly what she did. Over the space of three years she wrote the first three books in her Jane Kelly Mystery series, and in June 2020 she kicked off a new mystery trilogy with The Babysitter, an immediate fan favorite.
The New York Times and USA Today bestselling author has a wide variety of page-turning mysteries and thrillers to choose from, but we suggest you start with one of our top 13 picks below.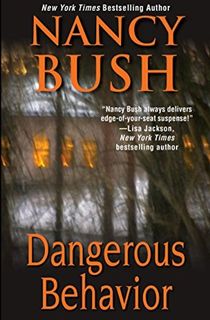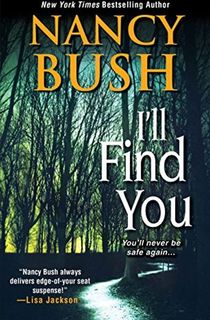 I'll Find You
After losing her husband in a tragic car accident, Callie Cantrell does her best to put her life back together, but bad luck has a firm hold on her. When West Laughlin comes into her life, she finds him to be just another annoyance. However, Callie soon learns that she and the former LAPD cop have a lot in common—primarily tragedy. Publishers Weekly called I'll Find You "pulse-pounding."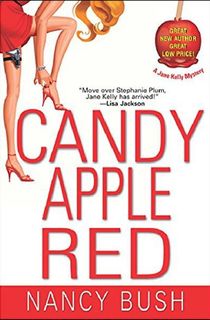 Candy Apple Red
For the debut installment of her Jane Kelly Mystery series, Nancy Bush introduces her popular private investigator, Jane Kelly, as she's turning over a new leaf for herself. After a series of bad relationships, Jane moves from Southern California to Oregon and falls into her first case. The good friend of an ex-boyfriend has been accused of murdering his family. Jane needs to figure out who she can trust, and quickly, before her first case becomes her last.
Related: 13 Sharon Sala Books That Will Make Your Heart Race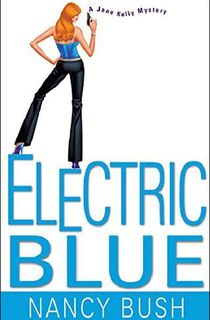 Electric Blue
The second installment in Bush's Jane Kelly series, Electric Blue finds Jane on the path to becoming an official private investigator. Like any other job, her new career path presents its perks and problems. In Jane's case, the main problem is that people around her keep dying.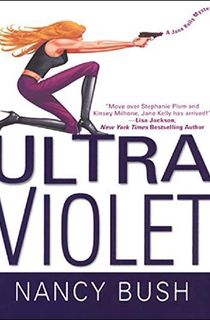 Ultraviolet
The third in the Jane Kelly Mmystery series, Ultraviolet follows private investigator Jane Kelly as she investigates the murder of plastic surgery magnate Roland Hatchmere just days before his daughter's wedding. When the murder weapon ends up being one of the wedding gifts, a fancy silver serving tray, Kelly realizes she's got a big mess on her hands, and a lot of family drama to sift through in order to solve her case.
Related: 15 Romantic Thriller Books That'll Make Your Pulse Race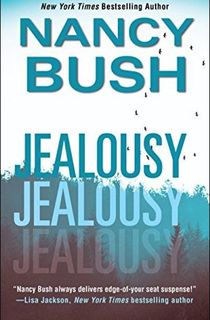 Jealousy
Money seems to always have a hand in tearing a family apart over time, especially when there's a great deal of it. That's certainly the case for the Crissman family. Owners of the Crissman & Wolfe department store, their fortune has ebbed and flowed over the years, but there's enough left to fight over—and this time around, they're fighting to the death.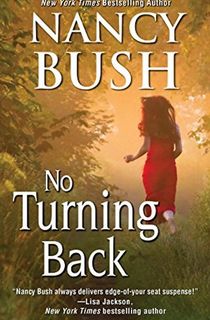 No Turning Back
Converging Bush's two most popular genres, romance and mystery, No Turning Back was originally published in the 90s under the pen name Nancy Kelly. Re-released years later under her real name, it tells the story of a teenage boy named Jesse who discovers a dead body, and the mystery that unfolds in the aftermath.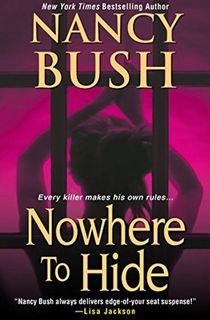 Nowhere To Hide
The second book in Nancy Bush's Nowhere series tells the story of Detective September Rafferty. After receiving a shocking message in the mail, she sets out to track down the killer who sent it. When an old classmate of hers ends up being her main suspect, she struggles to keep her work and her personal life separate, while attempting to outmaneuver a sociopath who knows her a little too well.
Related: The Best Enola Holmes Mysteries for Clever Sleuths of All Ages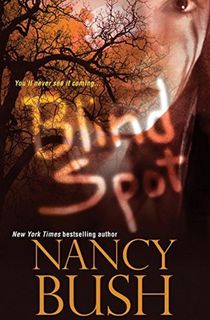 Blind Spot
In Blind Spot, Bush takes readers to a gritty and gruesome crime scene at an Oregon rest stop. A young man has been fatally stabbed in a brutal attack, and his pregnant girlfriend is alive, but in a coma. Psychologist Claire Norris is trying her best to bring the young woman around, but meddling figures like former detective Langdon Stone are making everything difficult for her, and she's running out of time. The killer is still out there, unknown—and waiting to strike again.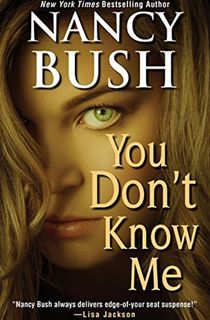 You Don't Know Me
Originally published as Tangled in the 90s, under the pen name Nancy Kelly, You Don't Know Me was re-released in 2016. This is the author's first-ever romantic suspense novel. It follows three adult sisters as their lives intersect in the wake of their abusive stepfather's murder. They return to their hometown, where they'll confront deadly secrets and make new friendships that could turn into something more.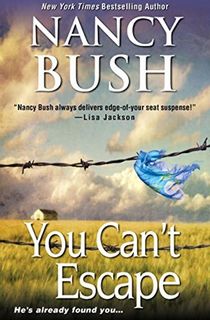 You Can't Escape
Advancing her Nowhere series into its fourth installment, Nancy Bush's You Can't Escape centers on journalist Jordanna Winters. After fellow reporter Jay "Dance" Danzinger is nearly killed by a bomb, the two set out to find out who's responsible, while also chasing what could be the biggest story of their careers.
Related: 13 Must-Read Mystery and Thriller Authors Like Tana French
Hush
When a tragic accident causes a group of friends' beach trip to take a dark turn, they find that they're unable to move on. Years later, when further turmoil and danger seems to follow each friend in the group wherever they go, they come to terms with the fact that secrets find a way out eventually, no matter what.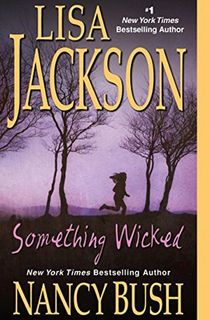 Something Wicked
For Something Wicked, the third entry in the Wicked series, Nancy Bush joins forces with her sister, Lisa Jackson. Readers are taken deep into the Colony, a mysterious cult that operates in the aptly named Deception Bay, for a wild ride that showcases the talents of both writers.
This post is sponsored by Open Road Media. Thank you for supporting our partners, who make it possible for Murder & Mayhem to continue publishing the mystery stories you love.