There's something that feels inherently cozy about New England. Maybe it's the picturesque cliffsides and mountains or the amount of history tied to all its small towns. Whatever that magic ingredient is, it's really no surprise New England is a popular setting for cozy mystery books! There are many to choose from, so we've collected this list of some of the best. Here are 14 New England mystery books to cozy up with.
Related: Go On A Coastal Vacation In This Delightful Cozy Mystery Series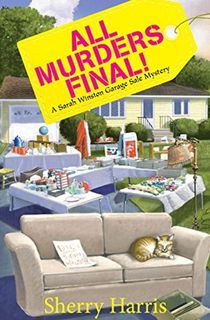 All Murders Final!
For people in the garage sale business like Sarah Winston, long New England winters can be hard. So when Sarah decided to start hosting garage sales virtually, it proved to be the perfect next step. But as the months have gone on, she's learned that the online world is just as challenging as the real one, especially when it comes to dealing with anonymous threats.
Then, everything comes to a head when one of her clients is murdered. Tracking down a killer online is a tall task, so Sarah is forced to team up with C. J. Hooker, the chief of police who just so happens to be her ex. Now it's a race against time to track down a murderer before another unlucky client makes their final sale.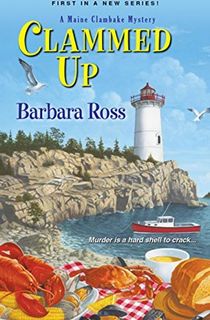 Clammed Up
The first book in the Maine Clambake Mysteries follows Julia Snowden as she returns to her hometown of Busman's Harbor to help her family's struggling business. Luckily, the Snowden Family Clambake Company is set to cater a wedding out on Morrow Island, but the summer celebration quickly turns sour when the best man is found dead in the Snowden family mansion. Julia almost has no choice but to join in the search for the killer, especially when Chris Durand, her old crush, winds up on the suspect list.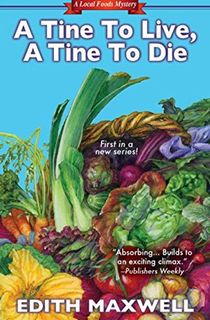 A Tine to Live, A Tine to Die
When she takes over her great-uncle's farm in Massachusetts, Cameron Flaherty is excited for a new start. Although not everyone is as keen on switching their output to all organic products. After one too many spats about the issue, Cameron fires handyman Mike Montgomery. Luckily, friends, volunteers, and other organic enthusiasts step in to help the farm grow.
It seems that everything is going well for Cameron until Mike's body is discovered in her barn, stabbed with a pitchfork. Now, with Cameron at the top of the suspect list and the farm's future in jeopardy, she'll have to find the real killer.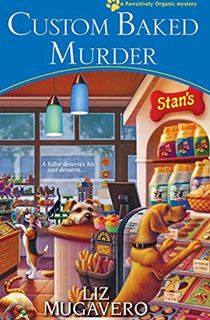 Custom Baked Murder
Love is in the air in Frog Ledge, Connecticut. Kristan "Stan" Connor is enjoying living with her boyfriend Jake while she plans her new bakery and café for pets, and her mother Patricia is happily engaged to Mayor Tony Falco. Although he makes her mom happy, Stan knows Falco isn't that popular among the locals, though that might be due to the influence of Eleanor Chang, his executive coach. But things get bigger than local politics when Elanor is found dead.
Stan's suspect list is large. She's not the only business owner who had gone up against Eleanor. But as she investigates, Stan will uncover some of Frog Ledge's deepest secrets and will find the clues leading her much closer to home than she ever imagined.
Related: Where to Begin with Bestselling Cozy Mystery Author Joanne Fluke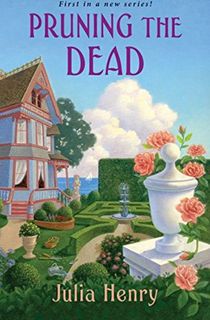 Pruning the Dead
65-year-old retiree Lilly Jayne has invited nearly everyone in Goosebush, Massachusetts, to her inaugural garden party. It seems all is going well as guests admire her carefully pruned garden until Lilly's ex-husband's third wife, Merilee Frank, shows up to wreak some havoc. Merilee ends up having to be escorted out after she gets drunk and pushes someone in the koi pond. But Merilee's final act comes days later when her body is discovered in a pile of mulch.
When Lilly's best friend and her ex both become suspects in the murder, she knows she has to get involved. Luckily, the Garden Squad—a group of amateur sleuths with green thumbs—are willing to let Lilly join their ranks. With their help, she sets out to weed out a killer.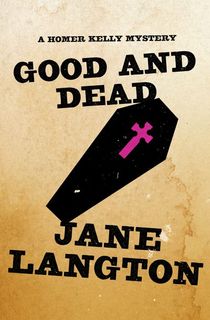 Good and Dead
All the residents of Nashoba, Massachusetts are in great health, except for the members of Old West Church. As more and more members of the congregation fall victim to heart failure, it becomes impossible to think that these are just tragic coincidences. Luckily, scholar and part-time sleuth Homer Kelly lives one town over and is intrigued when he hears about the case. As he investigates, Homer realizes that Old West Church may have a not-so-pious member hiding in its ranks.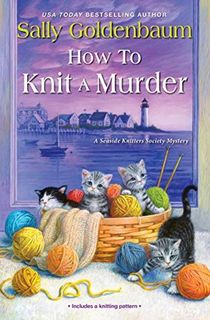 How to Knit a Murder
Soon after she arrives in Sea Harbor, Massachusetts, Rose Chopra wanders into Izzy Perry's shop and saves a whole shipment of yarn from water damage. Extremely grateful, Izzy and her fellow Seaside Knitters help Rose find work as a handywoman at the local real estate company. But when a snobby entrepreneur is found dead in a house he was touring, all of Sea Harbor gets tied in knots.
Since Rose was the last person at the property, she quickly becomes a suspect, but the Seaside Knitters trust their new friend. As other townsfolk start digging into Rose's past, the Knitters launch an investigation of their own to find the real killer before Rose becomes a victim herself.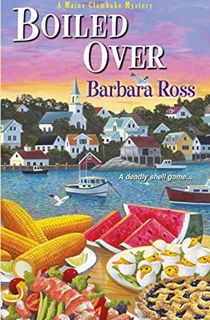 Boiled Over
The Founder's Day celebration in Busman's Harbor, Maine, is always a major event for the Snowden Family Clambake Company. But when the owner of Busman's Harbor's local RV park is found dead, the town has bigger fish to fry. To make matters worse, suspicion is quickly turning towards Cabe Stone, one of Snowden's newest employees, who ran away from the crime scene and hasn't been seen since.
In order to save the family business, Julia Snowden will have to find a killer and solve the mystery. If the killer doesn't find her first, that is.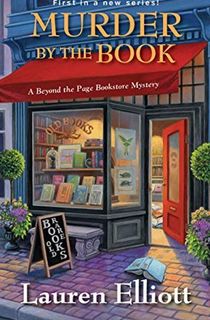 Murder by the Book
After her father's fatal car accident and her fiancé's unsolved murder, Addie Greyborne is ready to leave Boston behind. When she unexpectedly inherits her ancestral home in a small New England town from her great aunt, she jumps at the opportunity for a fresh start. Along with the elegant Greyborne Manor, Addie has inherited several first editions of classic books and other antique treasures, and she decides to open up a bookstore. But trouble hits nearly as soon as she opens.
Not only did someone steal a valuable copy of Alice in Wonderland, but local tea shop owner Serena has been arrested for murder. Addie knows her friend is innocent, and now it's up to her to prove the police have got the wrong woman. It's a charming bibliomystery you won't want to miss!
Related: 14 Charmingly Meta Bibliomystery Books You Haven't Read Yet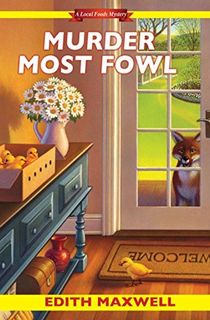 Murder Most Fowl
Spring is always an exciting time for organic farmer Cam Flaherty. Not only are seasonal goodies starting to sprout, but the chicks are starting to hatch. But when her fellow chicken farmer, the kind-hearted Wayne Laitinen, is discovered dead at his own breakfast table, everyone has questions.
Despite his kind reputation, Cam discovers that Wayne had a few enemies. From the businesswoman after his land to angry animal rights activists to Wayne's own troubles with his personal life, it seems he had quite a few secrets. Now, Cam will have to team up with her sometimes-beau detective Pete Pappas to discover the fox in this henhouse.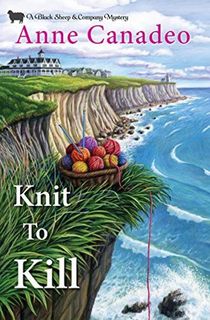 Knit to Kill
Just before Lucy Binger is set to get married, she and her fellow Black Sheep Knitters agree to have a girl's weekend. They find a perfect spot in Suzanne's friend Amy's house in the luxury community on Osprey Island. But the ladies will soon realize that death never takes a vacation when a member of the community is found dead at the bottom of the island's famous cliffs. When suspicion turns to Amy's husband, the Knitters agree to launch an investigation of their own. But this upscale community might hold a few dirty—and deadly—secrets.
Related: 9 "New Beginnings" Murder Mysteries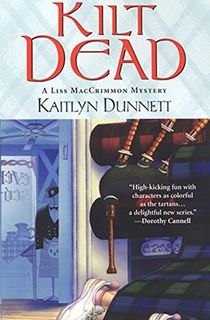 Kilt Dead
After a knee injury brought her career as a professional Scottish dancer to an end, Liss MacCrimmon moved back to her hometown of Moosetookalook, Maine. She spends her days helping her aunt run her Scottish emporium and getting reacquainted with the picturesque hills she once called home. But things take a turn for the worst when she discovers the body of her aunt's neighbor in the shop.
In order to clear her name, Liss begins an investigation. Along the way, she discovers that things in Mossetookalook aren't as picture-perfect as they seem. As she gets closer to the truth, she'll have to race against time before the killer strikes again.
Related: Scotland's Finest: Explore the Thrilling World of Tartan Noir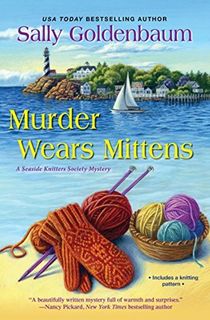 Murder Wears Mittens
When she attends the latest meeting of the Seaside Knitters Society, Cass Halloran is distracted. Before she arrived, she saw a boy waiting around alone at the Laundromat who left behind his school uniform. The next day, the ladies return his clothing but find the boy and his sister have been abandoned by their mother. Always ready to help those in need, the Knitters decide to track down the mother.
But things get complicated when Sea Harbor's local recluse, Dolores Cardozo, is found murdered. It turns out this lonely woman had a vast fortune, and it's connected not only to the missing mother but one of the Knitters themselves! It's up to the ladies to discover the truth before anyone else gets hurt.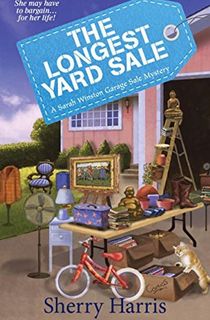 The Longest Yard Sale
One day, the town of Ellington, Massachusetts turns into the largest garage sale in New England thanks to the meticulous planning of Sarah Winston. It's the most exciting event the town has seen in years, and it's all going off without a hitch—until disaster strikes. Soon after an antique painting goes missing, an Air Force officer is found dead in Carol Carson's painting studio, killed by a metal picture frame.
In order to clear Carol's name and wanting to track down the person who ruined her big day, Sarah begins looking into the murder. But with every clue she uncovers, this small-town murder gets bigger and bigger. When the mob gets involved, Sarah has to wonder if she's gotten in over her head.