For voracious readers, bibliomysteries are one of the most popular mystery sub-genres out there. For the uninitiated, bibliomysteries are mystery books centered around, well—books. They can be anything from cozy mysteries to hard-boiled crime fiction. Whether you're a bibliophile who's already obsessed with the genre or you're new to the bibliomystery world, there are plenty on the shelves to choose from!
Previously, we have shared bibliomysteries written by surprising authors. And while dedicated sleuths will likely have read the more popular bibliomystery books, this list offers selections that are either newer, classic, or generally more obscure. Like finding a dusty book of secrets on the back of a library shelf, the books on this list will transport you to an arcane world of books within books. From threatening notes in the margins of antique books to catty romance writers turning violent, here are 14 bibliomystery books you aren't likely to have read yet.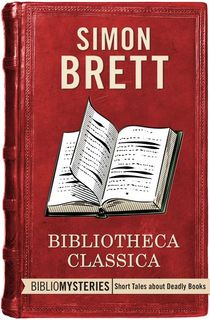 Bibliotheca Classica
Professor Derrick Rounsevell has just inherited an exciting find. The Bibliotheca Classica, a little-known eighteenth-century encyclopedia, is a goldmine for people like him. Antique books offer not only a glimpse into the past, but often reveal a lot about their previous owners.
Flipping through his copy, Derrick can tell that one old reader was keen to get rid of anything too salacious, as large chunks of entries on old myths have been erased. To learn more about the book's history, Derrick enlists his wife Harriett. They soon discover that the old edits tell a much darker story of theft and deception and seem to contain clues connected to a hundred-year-old murder plot. But as they investigate crimes of the past, some of Derrick's old secrets begin to come to light.
Related: These Mystery Books Are Truly The Oddest You'll Ever Read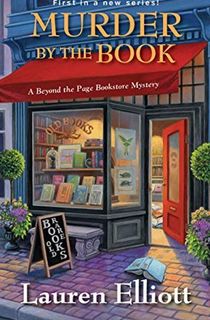 Murder by the Book
An inheritance from her great aunt is just the excuse Addie Greyborne needs to leave Boston—and the painful memories of her father's deadly car accident and fiancé's unsolved murder—behind her. She moves to Greyborne Manor, the old home of her ancestors who founded the New England town she now lives in. As part of her fresh start, she uses the old books and other antiques left by her aunt to open her own bookstore in town. But there is clearly something unpleasant going on beneath the surface of this quaint harbor town.
On her first day, Addie is nearly hit by a car and her valuable copy of Alice in Wonderland is stolen. When another store owner is found dead, suspicion falls on Addie's friend Serena, who runs the town tea shop. Addie seems to be the only one who thinks Serena is innocent, and she'll have to find the real killer if she ever hopes to save her friend.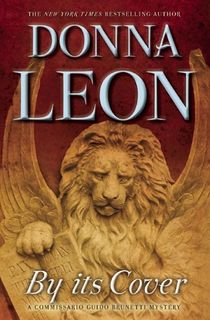 By its Cover
When pages from several rare books are stolen from a Venetian library, Commissario Guido Brunetti is on the case. Luckily, it seems like an open and shut case. The last person to request the books was a professor from a university in Kansas who suddenly left the library the same day the pages went missing. But when they look into the suspect, it turns out the American professor the man claimed to be never existed.
Brunetti is forced to re-examine the case to find new suspects, and the list is getting long. When a long-time visitor to the library is found brutally murdered, things get a lot more complicated. He's finding more questions than answers, and he'll have to grapple with what in life leads a person to commit crimes.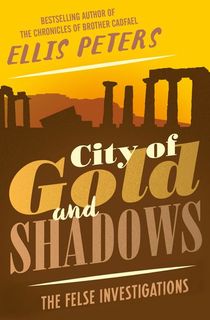 City of Gold and Shadows
Charlotte was never close with her great-uncle, the archeologist Alan Morris. But when he suddenly goes missing in Turkey, she begins reading his books in an attempt to feel close to him. Her reading eventually sends her on a trip to Aurae Phiala, a Roman archeological site on the Welsh border which was the last place Alan was before his trip to Turkey. But almost as soon as she arrives, things seem off.
From the man at her hotel who insists on being her guide around the site to the ill-behaved school boy who goes missing, Charlotte thinks there may be more than ancient secrets here. And her suspicions are confirmed when a dead body is found. Now, she will have to connect the dots with the help of Detective Chief Inspector George Felse.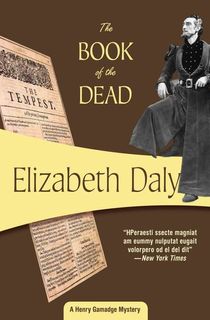 The Book of the Dead
When rare book expert and amateur sleuth Henry Gamadge ends up with an antique edition of William Shakespeare's The Tempest, he doesn't expect it to lead him into a murder case. The play's former owner, Mr. Crenshaw, died suddenly, but no one else seems to think much of it. He was a recluse who had no friends, let alone enemies who would want him dead. Still, Gamadge can't help but investigate.
Using The Tempest as a starting point, Gamadge unravels Mr. Crenshaw's mysterious past. The mystery will take him from California to New England, where it seems a meet-up between Crenshaw and a mysterious other may have led to his final chapter. The Book of the Dead is an engaging classic mystery by Elizabeth Daly, who Agatha Christie called her favorite American author.
Related: 15 Forgotten Female Mystery Writers from the Golden Age and Beyond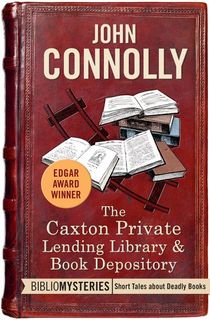 The Caxton Private Lending Library & Book Depository
Mr. Berger is just about to retire to the English countryside when his life changes forever. One day, he sees a woman carrying a red traveling bag throw herself in front of the oncoming Exeter-to-Plymouth railway train. Berger is startled, but being a book lover, he can't help but notice that the event he just witnessed is exactly the same as the climax of Anna Karenina. To make matters even more confusing, once the train passes by, there is no body on the tracks.
Deeply concerned about what he saw, Berger begins an investigation. He eventually comes across the Caxton Private Lending Library & Book Depository, where he meets an eccentric caretaker. Berger is shocked to find that his charges are not in fact books, but the iconic characters from those books. In this charming novella mystery, the line between fiction and reality has never been blurrier.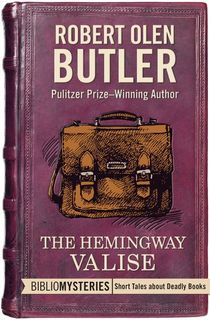 The Hemingway Valise
In 1922, after years of working as a war correspondent and international spy, Christopher Marlowe Cobb just wants to write his novel. He finds the perfect place to do this in Paris, where the world's greatest minds live, love, and write. Cobb becomes fast friends with Ernest Hemingway as they bond over their shared history as journalists.
When Hemingway's manuscript is stolen off a train, he tells Cobb that the only logical suspects are foreign agents. The manuscript contained information that others would kill to know, information that would be dangerous in the wrong hands. Wanting to help his friend, Cobb sets out to find the manuscript, but this literary caper may turn out to be his toughest challenge yet.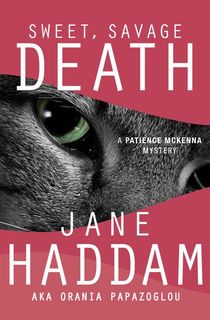 Sweet, Savage Death
It's well known in the literary world that romance authors are vain, mean, and somewhat melodramatic, especially once they've achieved success. Although Patience McKenna is also a romance writer, she's never counted herself among their ranks. She writes her stories to pay the bills and spends her free time doing what she really enjoys, solving mysteries. But just before the start of the American Writers of Romance conference, her two worlds collide.
When Pay comes home to find her apartment locked from the inside, things already seem suspicious. But she isn't expecting to find a dead body on her floor once the police break the door down. The victim is Julie Simms, a leading romance literary agent. As the conference begins, Pay will have to ask which of her fellow writers committed this crime of passion.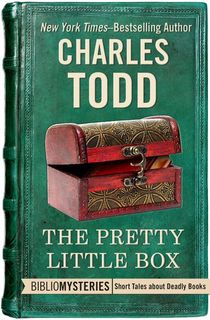 The Pretty Little Box
Antiquarian bookshops often yield amazing finds, and this proves to be true for a woman in the English Midlands. She comes across a stunning antique devotional, gilt-edged and resting in an ornately decorated box. She desperately wants to have it but knows she won't be able to afford it. Despite everything in her telling her not to, she steals it.
But bad deeds have a way of catching up to us. Almost as soon as she gets the devotional home, it winds up in someone else's hands. It seems the book's beauty will drive anyone to do their worst, from a young schoolboy to a priest. As the cycle of crime continues, tragedy will strike in a severe and unexpected way.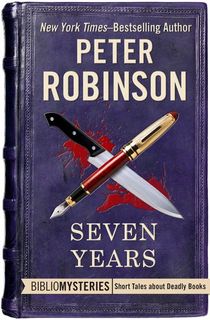 Seven Years
Since he retired from teaching at Cambridge, Donald Aitcheson has spent his time browsing through antiquarian bookshops. Although he loves old books, he tries his best to ignore the irritating comments and musings written on the margins by previous owners. But when he picks up a volume of Robert Browning's poetry, he can't help but notice a disturbing message. Unlike the banal notes he usually sees, this is a sick and twisted threat.
Related: 13 Charming British Mystery Movies
Aitcheson can't help but want to know more. Was this insidious message from a scorned lover or a joke between friends? He eventually traces the volume of poetry back to a girls' boarding school in the remote Lincolnshire flatlands, where he learns that some secrets are better left ignored.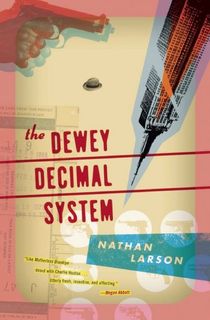 The Dewey Decimal System
The man only known as "Dewey Decimal" for his compulsive desire to organize the books he loves lives in a decimated New York City. A catastrophic flu outbreak, a terrorist attack, and the collapse of Wall Street have brought the city to its knees, but people are still fighting to keep order. When not spending his time among the stacks at the New York Public Library where he also lives, Dewey works as hired muscle for the city's district attorney.
Dewey doesn't particularly enjoy the violent life he leads. He'd much rather be reading, using books to distract himself from the past he can barely remember. But when a normal union-busting job turns out to be more complicated than he thought, Dewey will have to grapple with danger, shady political alliances, and his own forgotten secrets bubbling to the surface.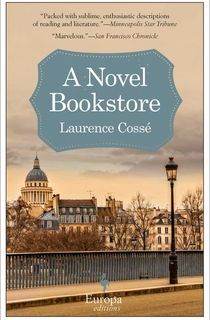 A Novel Bookstore
Frustrated by the slew of mediocre books that have flooded the shelves of the world, Ivan and Francesca decide to open their own bookshop dedicated only to literary masterpieces. Every book the store sells is carefully selected by a top-secret committee of like-minded readers. Much to their surprise, it seems that most people agree with them, and their Paris store is a huge success.
Soon, other stores across the city are taking up Ivan and Francesca's model, and their little idea is starting to make waves in the publishing industry. While some people are willing to work with the new trend of quality over quantity, others are not so happy. As their influence grows, Ivan, Francesca, and the members of the selection committee are bombarded with criticism and threats that may just go beyond the page.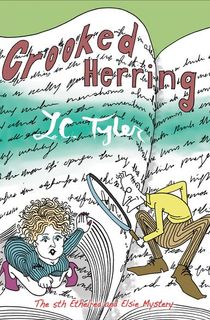 Crooked Herring
Struggling mystery writer Ethelred isn't keen on solving a mystery outside of the ones in his books. But when fellow novelist Henry asks him to help figure out if he actually killed someone on New Year's Eve, he may just have to. It's only when Elsie, his agent, points out that Henry can provide a good review of Ethelred's latest book that he agrees. Oh, the things we do for a good review . . .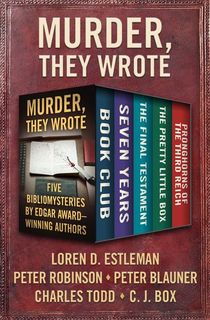 Murder, They Wrote
A collection of five novellas from beloved mystery authors that all center around deadly books. In Book Club, an ex-cop finds his old and new lives colliding when he is asked to help solve the murder of a dead book collector. The Final Testament follows a Nazi who in 1938 attempts to blackmail Sigmund Freud into publishing anti-Semitic propaganda. Instead, Freud turns the tables on him by having him sit for a session on his couch. In Pronghorns of the Third Reich, in an attempt to steal something he feels he's owed, a man uncovers a decades-old mystery. This collection also contains The Pretty Little Box and Seven Years.
Related: 15 Mystery Book Bundles That Will Hook You From the Very First Page